Written By Lori Hoerl
People who love beer will appreciate the new creations being brewed at the Amelia Tavern on Amelia Island. Situated at the corner of Centre and 4th Streets in the heart of historic, downtown Fernandina Beach, Amelia Tavern gives you a bird's eye view of visitors and locals, alike, as they wander the streets of this quaint, riverfront town.
The cuisine is described as elevated pub grub or gastropub.
Led by Brew Maestro, Jay R. Mack, Amelia Tavern is growing their Micro-Brewery operations to include a brand new, dedicated beer garden by year's end.  The Amelia Island Brewing Company, d/b/a Amelia Tavern, currently brews 12 different types of beer. Their goal is to have 12-15 different barrels operating when their new space opens, complimented by a menu that pairs well with the specialty brews.
As Brew Maestro, Jay, explains, "Each specially crafted beer is named after a famous or fictional woman."  Some of the core beers currently on tap at the Tavern include – American Blonde Ale – Monroe, Billie – American Wheat Ale, Canary Cross – American Amber Ale, Ravenwood – American IPA, The Tavern IPA – English IPA, Mocha Porter – Sarbi, and Sm'kn Martha – Smoked Porter.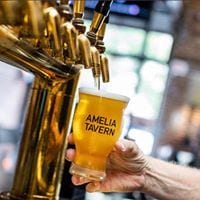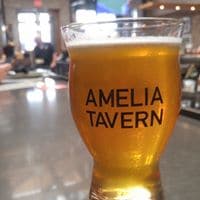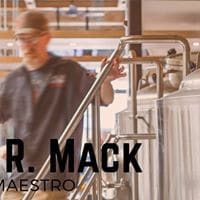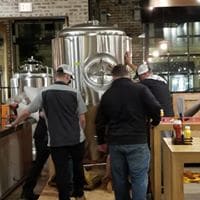 Jay is originally from Nebraska and moved to Amelia Island in April of 2017. He's brewed 20 different beers since starting with the company.
When asked how he got into brewing beer, Jay says, "I was watching an episode of Moonshiners, Rum Runners, and Bootleggers with a friend and it inspired me to start looking at beer brewing. Two weeks later I bought a beer making kit and the rest is history."
Jay will tell you his first few tries at making beer were terrible. Overtime, however, he has fine-tuned his craft and even started making wine.
He was part of the Concept and Design team that saw the full implementation of a 15-barrel production facility in Grand Island, Nebraska, and three years later, the brewery opened.
Jay and his wife, Jennifer, also ran a small beer and wine place of their own in Nebraska before moving to Amelia Island.
The Journey To Amelia Island
When asked how Jay ended up on Amelia Island he says, "I was working in Sidney, Montana at the time and it was minus 17 degrees outside. I had seen the online advertisement for a job in Amelia Island, Florida. I thought to myself – brewing beer, warm weather and an island? It was an easy choice." Jay sent a text to his wife, "I think I should send a resume to Florida."
Jay and his wife looked around at a number of places but Jay says when they found Amelia Island it just felt like home. He even makes it a point to take the long way to work, driving along the beach road to take advantage of the best island life has to offer.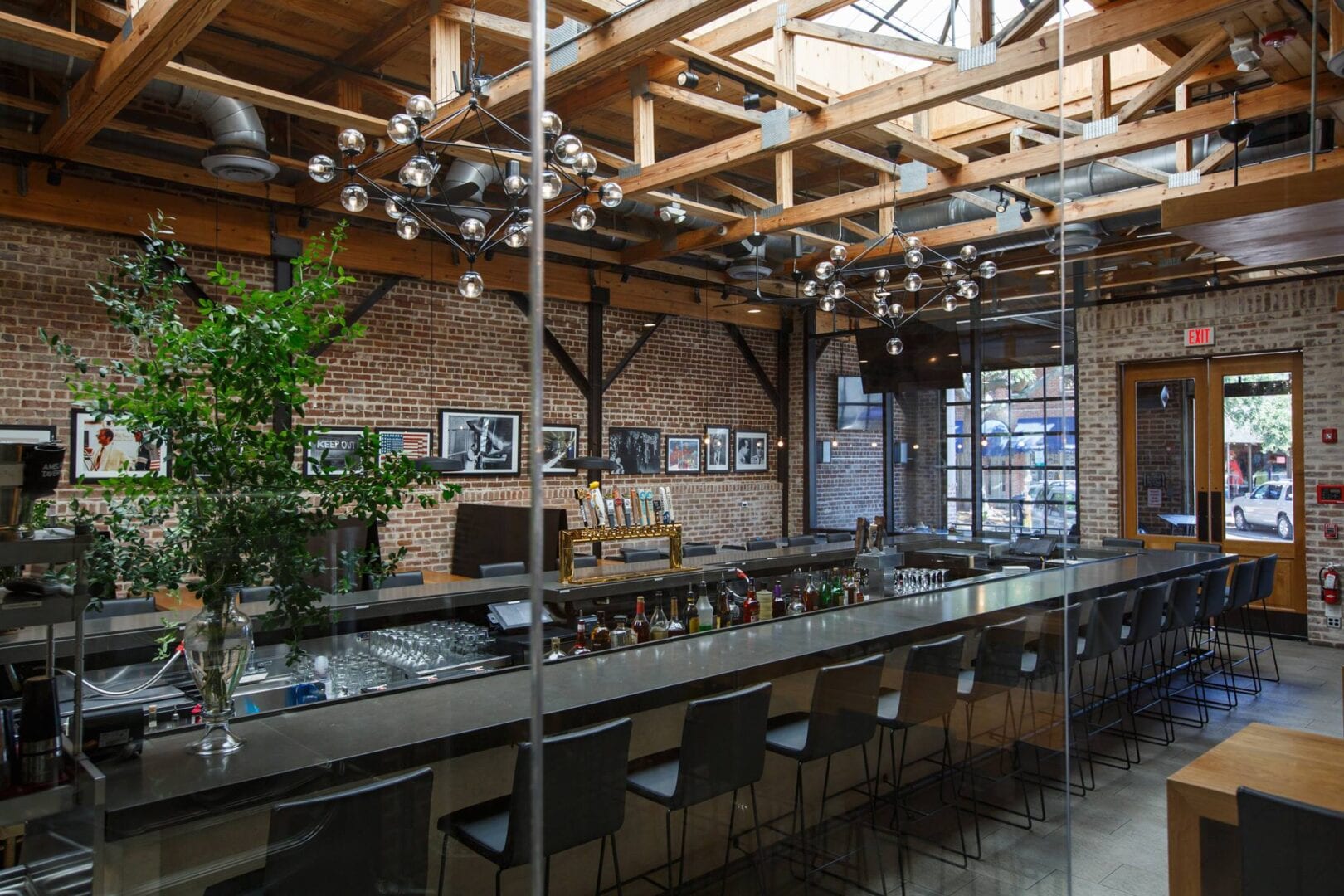 Often referred to as the "aquarium" or the "hamster cage", the equipment used in brewing the Tavern's brew is easily visible through its glass enclosure in the center of the restaurant.
The brew process stars with brew day. It takes about 8 to 10 hours to get through a brew day. Barley is mixed with hot water to a specific temperature to start the starch to sugar conversion. The hot sugary liquid is then moved over into the boil kettle.
Once the liquid is at a boil, specific hops are added to the boil for bittering and aroma. After an hour of boiling the boil kettle is put into a whirlpool to gently force the hop particulate and grain matter into the center.
The liquid is then rapidly cooled on its way to fermentation tanks. Yeast is then pitched and the beer action starts. The yeast consumes the sugars, producing alcohol and carbon dioxide. Fermentation is about 5 to 7 days, followed by allowing the beer to rest for another 7 to 14 days.
It takes about 30 days to move a beer out to the taps.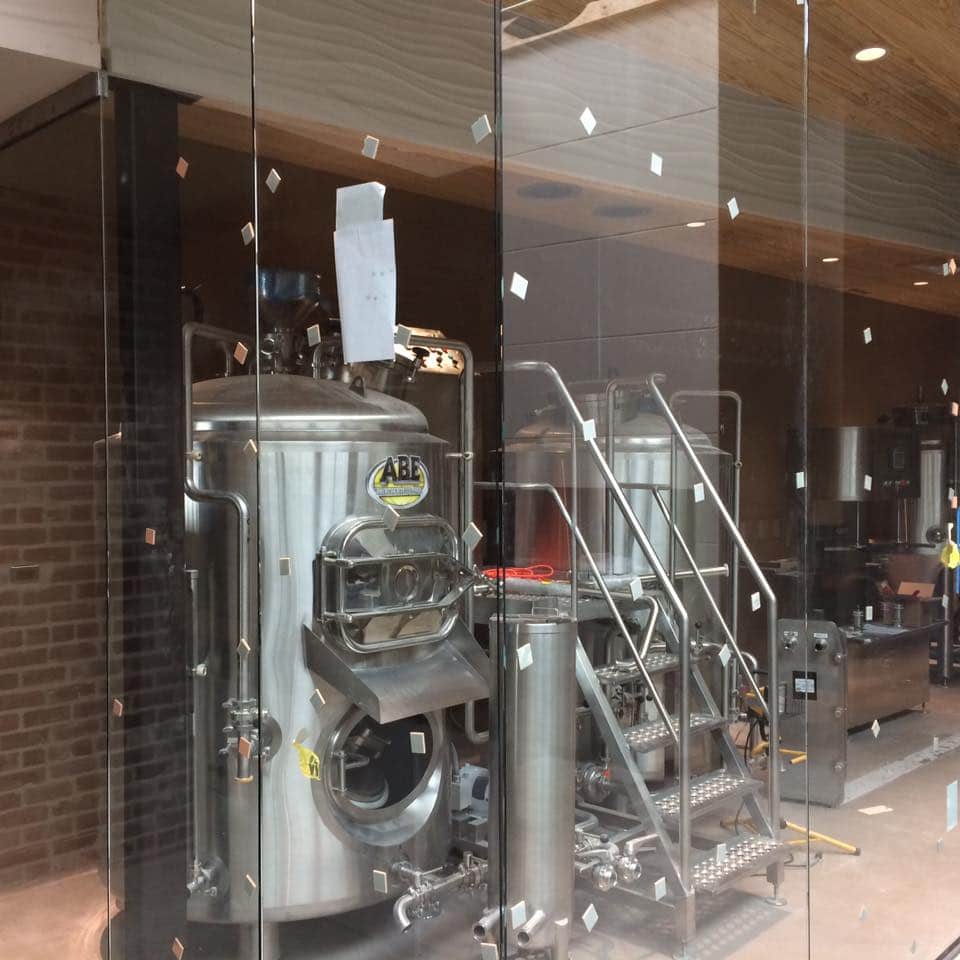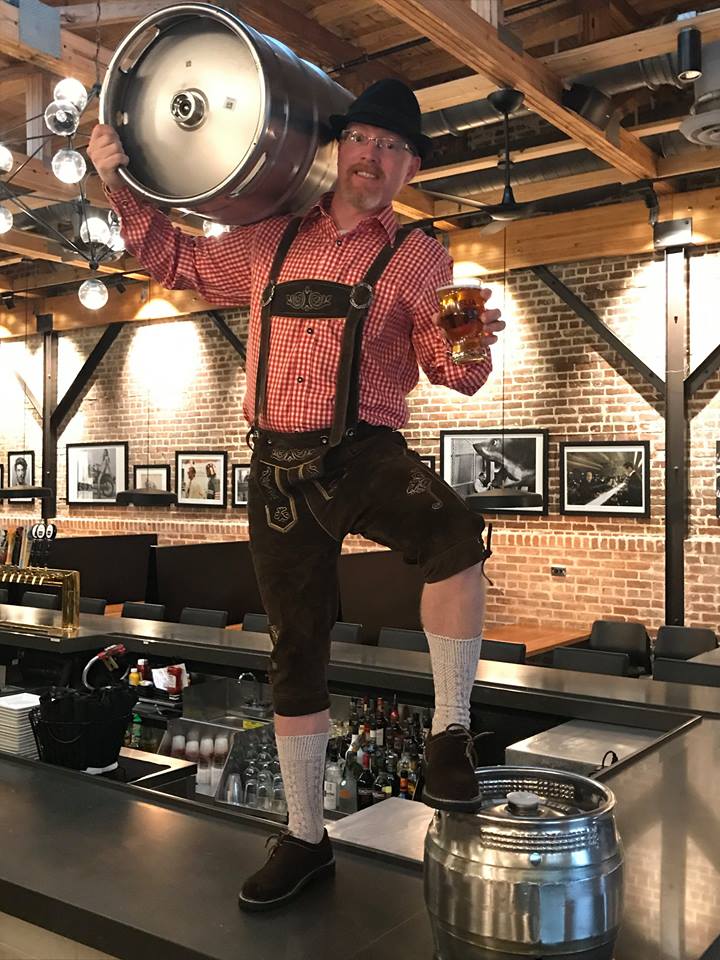 Jay says he's found his dream job at Amelia Tavern. His wife, Jennifer, is working on hers. When the two first met in 2007, Jennifer had never even tasted beer. Now, Jay says, she is beer "snob".
Both Jay and his wife enjoy traveling. The first thing they do when they visit a new town is to find the breweries and meet other Brewers. In fact, Jay knows most of the Brewers in Jacksonville, Florida, and enjoys sharing a mutual love of all things brewing around the area.
The Amelia Island Brewing Company plans on starting construction on their new space next month. Jay says they are considering names like the Beer Garden or The Alley, and hopes the new business is up and running by year end.
A local favorite, Amelia Tavern offers a casual atmosphere with an island vibe mixed in, making it the perfect place to gather with friends and, of course, enjoy one of Jay's specialty brews.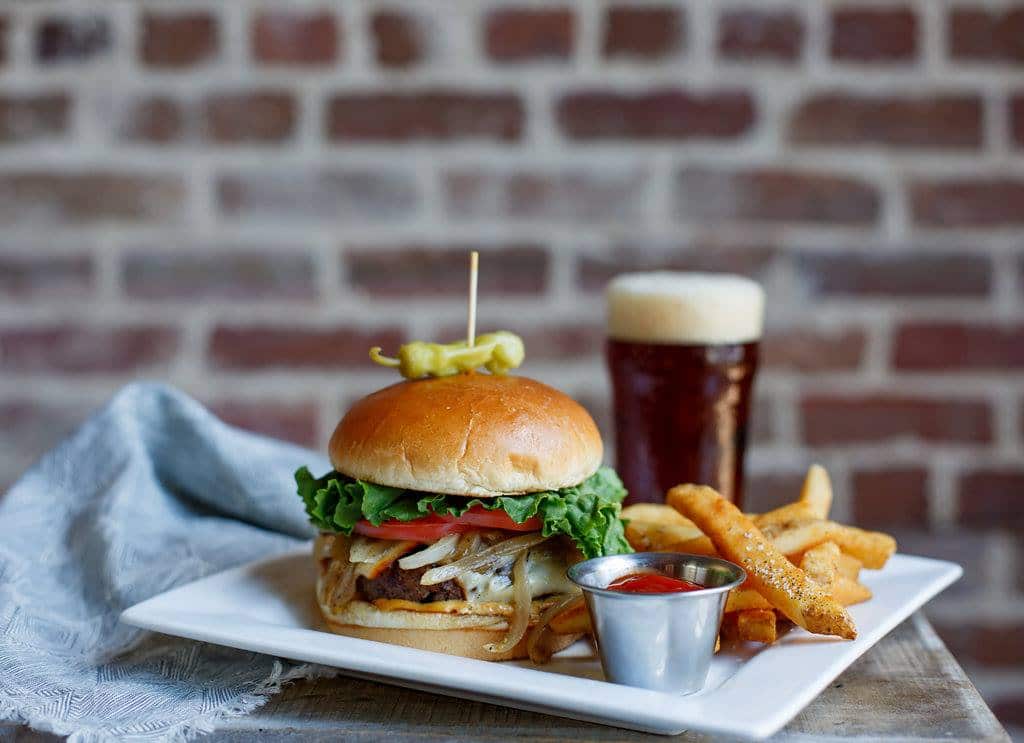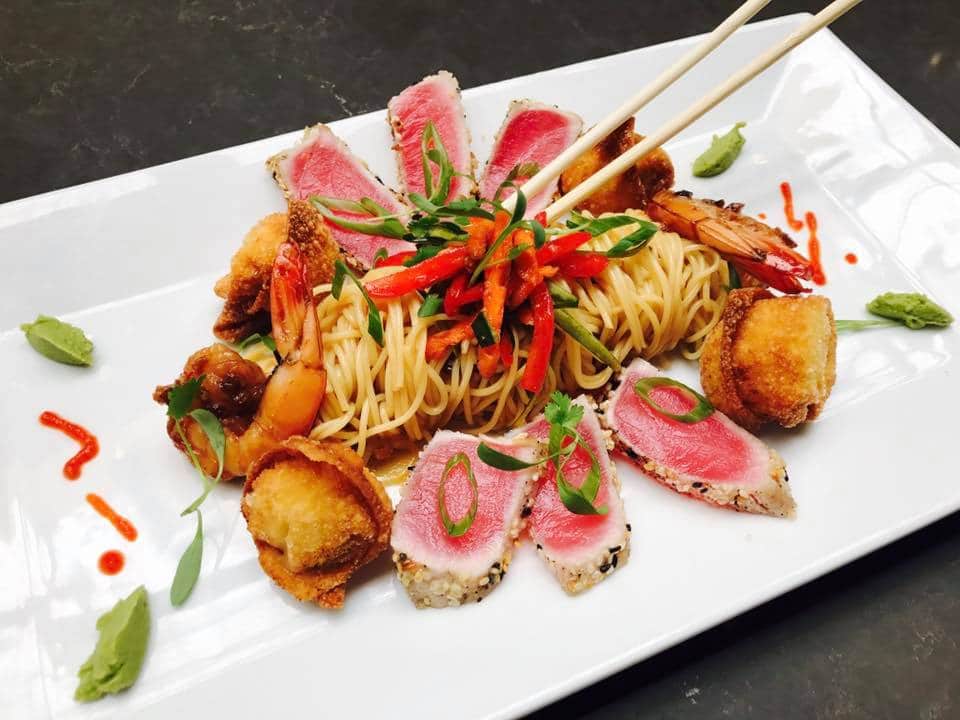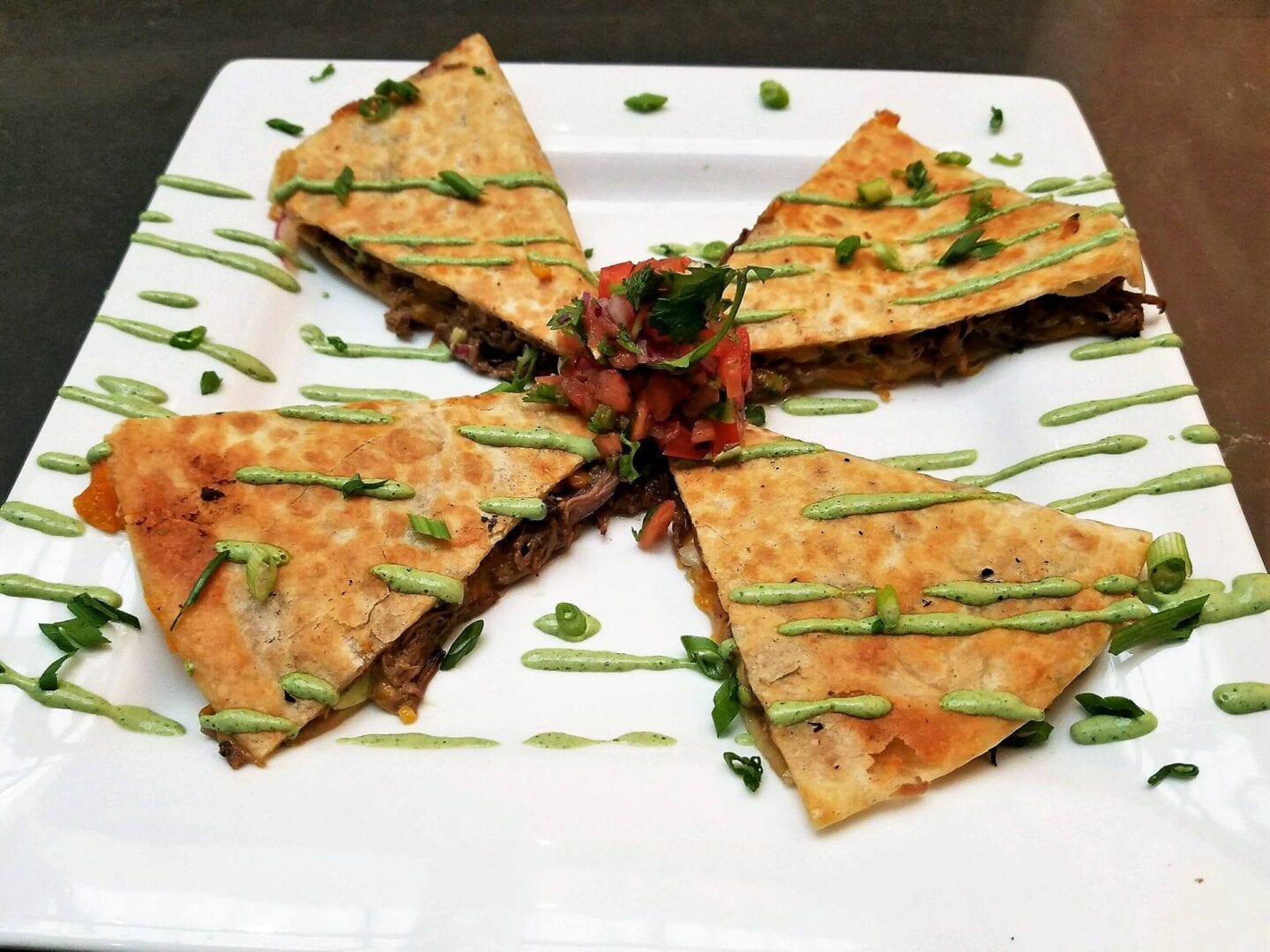 Visit Jay and sample his special brews at Amelia Tavern
318 Centre Street, Fernandina Beach, FL 32034
904-310-6088