Crane Island : Savour life from the porch, sunrise to sunset.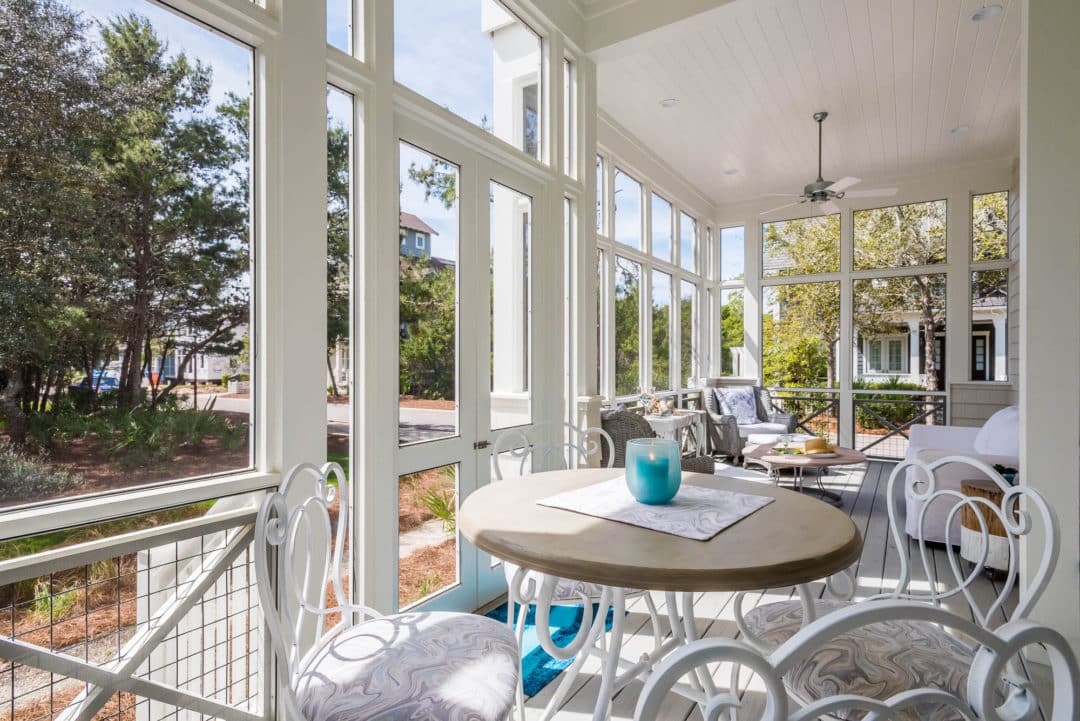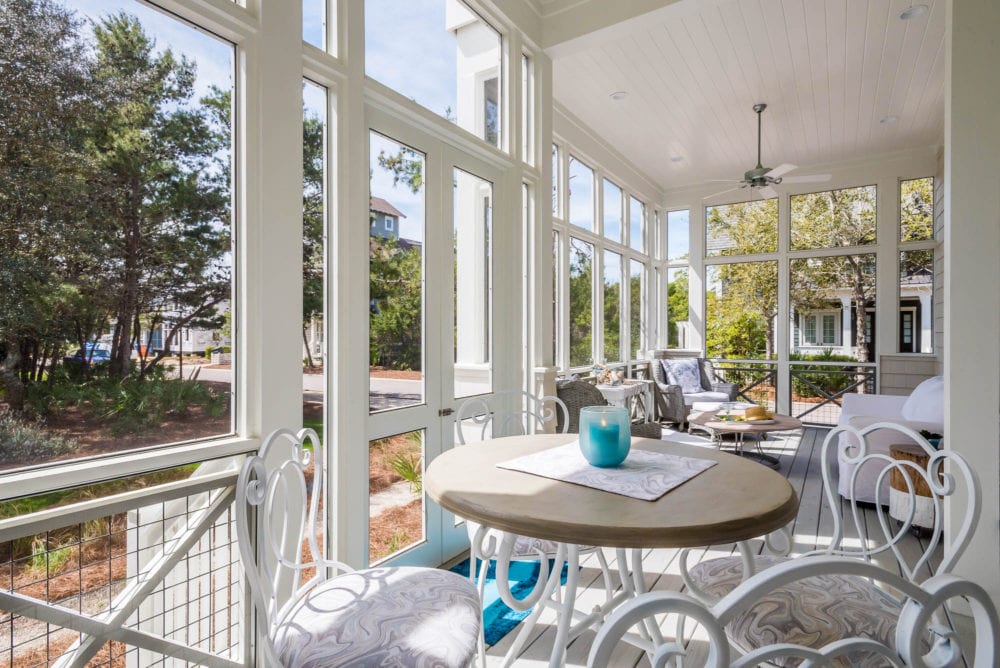 We didn't have to spend much time dreaming or thinking what kind of community we envisioned Crane Island to be. In fact, being on Amelia Island was enough inspiration for the whole team to see that porch life was a vital part of making this a one-of-a-kind community.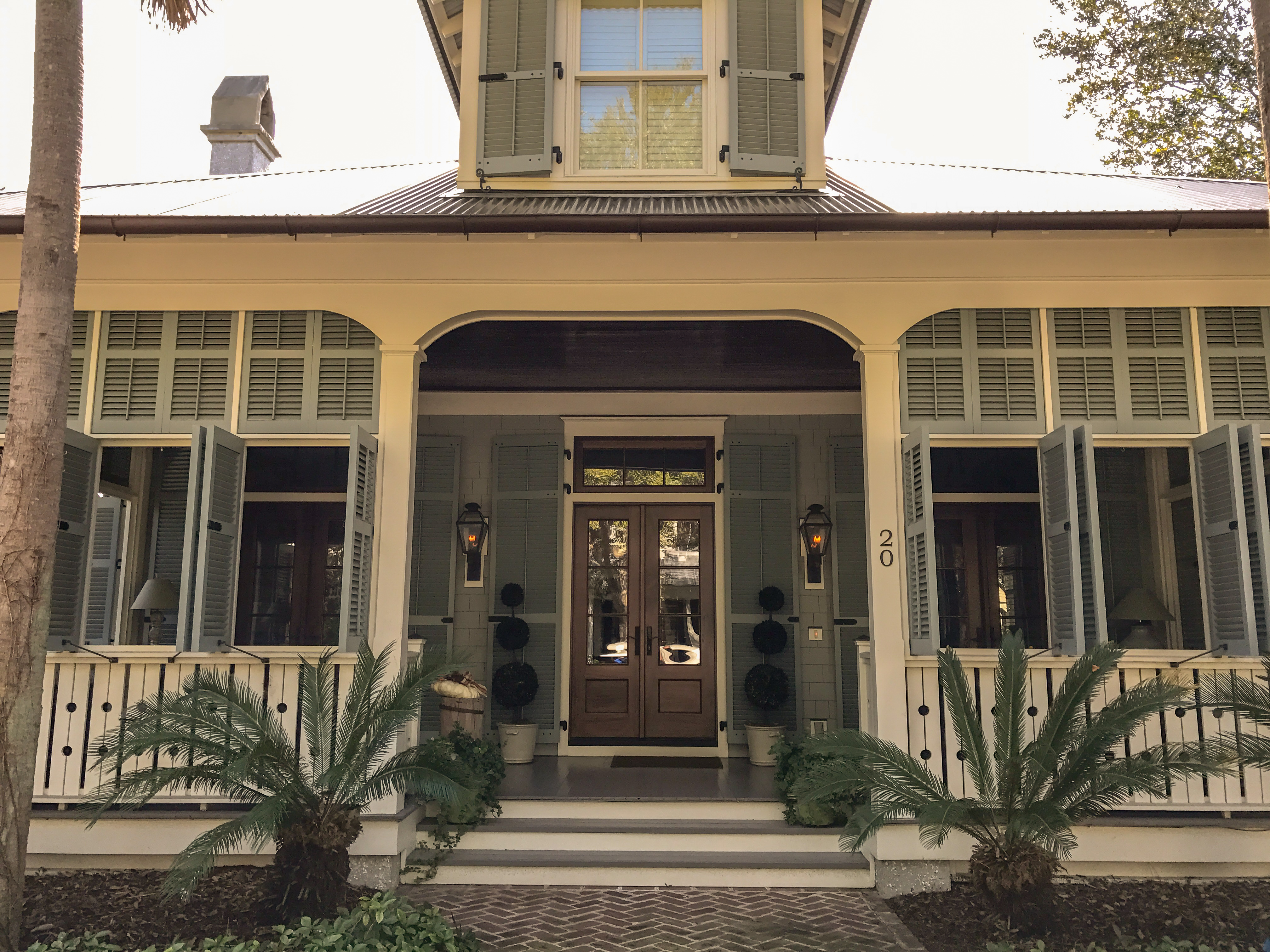 Porch Life on Crane Island
Porches have been an integral part of growing communites as far back as Ancient Greece.  Originating from the Latin word "Porta" a porch symbolizes the entrance of the structure, the place to gather. Porches have evolved from simply being a shield from weather for guests, to now being an extra living space for the home.
The porch is the facade of the home, where where architectural details mix and come togther to warm the home. The porch makes the home a refuge from the hustle and bustle. Porches are the soul of the house and where we go to connect with our own souls. A porch connects you with those things that bring joy to your life. The porch is where we celebrate life. We all have "porch quirks" and favorite porch-tivities: watching the sunrise with a cup of coffee, curling up with a book, having drinks with neighbors or just gathering together with your loved ones, planting a few potted plants to care for, a space for yoga or meditation. We have this unique setting in the maritime forest that is Crane Island. Every home is nestled in with ancient oaks standing tall, spanish moss rustling in the breeze and the Intracoastal Waterway and marshlands stretching wide. We treasure this land. When we step on the porch, our gratitude for the natural environment grows to a new level of pure bliss.
We believe in community life; the feeling of fellowship with others as a result of sharing common attitudes, interests and goals. We have many front and back porches, second and third porches, sleeping porches, screened-in and open air porches and wrap-around porches too, on Crane Island.Each celebrates life on the porch! We look forward to gathering and sharing a laugh with you soon! We'll meet you on the porch!
"Community means that people come together around the table, not just to feed their bodies, but to feed their minds and their relationships. "