Meet The Builders
Riverside Homes - Jacksonville, Florida
"Striving for excellence through serving others is fundamental for our team. Riverside Custom Homes will conduct
business honestly and with integrity, while prioritizing PEOPLE and PRODUCT over PROFIT."
Meet the Island Makers: Riverside Homes  
Our "Meet the Island Makers" blog series profiles the world-class team of architects, builders, and other influential players on the Crane Island team., 
"We rate our success on our ability to exceed your family's expectations. "
The Team at Riverside Homes believes in setting high standards for the home, using the latest building technology provided each homeowner with a high-performance home that is energy efficient, comfortable and durable.
Riverside Homes has partnered with local Floridian Mike Stauffer Architect. Mike Stauffer works to bring dreams and vision to reality, creating architecture that reflects the homeowner's personality while being timeless and contextual. He has designed multiple homes on Amelia Island as well as being the Architect for the HGTV Smart Home 2013 in Jacksonville, FL.
The homebuilder team will start construction on its Crane Island model home in September on Lot 28 located in the Park District with views of the Intracoastal Waterway. This dynamic team duo of Riverside Homes and Mike Stauffer will take Custom Homes to a new a level on Crane Island.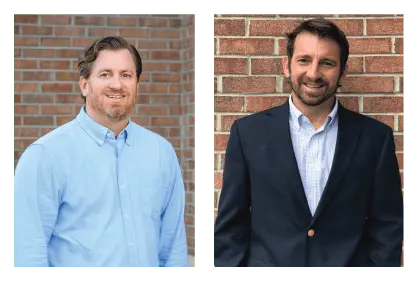 Matt Birdwell & Steve Morgan
Head of Custom Home Division & Business Development Manager
We build your custom home on the lot you choose. Your dream home on Crane Island will be surrounded by local charm and amazing views.
At the core of our meticulous construction process, impressive designs and award-winning custom home division is Matt Birdwell. Matt has worked in the construction industry since 1998. During that time he has built high-end custom homes in Northeast Florida including the beaches and exclusive neighborhoods. "I believe custom home building is a team sport where the homeowner, contractor, architect, engineer, designer, subcontractors and vendors must all come together as a team for the absolute best results," shares Matt, "Communication and attention to detail during the constructionprocess is key."
Matt works closely with each homebuyer to ensure they are well-informed through each construction phase and completely satisfied with their Riverside Custom home. "Building your custom home is an emotional and financial investment. I am by your side throughout each construction phase. In my experience, this communication piece is critical to the success of the project and the relationship with the homebuyer. This is a trusted partnership with a dedicated group of professionals and our homeowners can attest to that."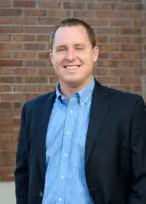 Chris Wood
Owner
Riverside Homes builds your custom home on the lot you choose. Your dream home may be situated in a great school district, surrounded by local charm or amazing views. Whatever you're looking for, you deserve to live where you want. Our custom home team at Riverside Homes can even help you find the perfect place to start building.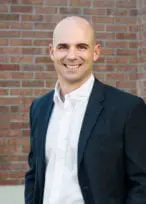 Matt Roberts
Owner
At Riverside Homes, our custom home team will want to learn more about your family. How do you live in your home? What rooms are important to you? You tell us about the home you've always dreamed of and we'll begin bringing it to life. We listen carefully to your vision, how you plan to use your home from sun up to sun down. We will present our ideas based on your budget and it's completely customized for you!