We sat down with local interior designer Tiffany Hinton of Lola Interiors to learn how to style the perfect porch experience. Here's what she had to say…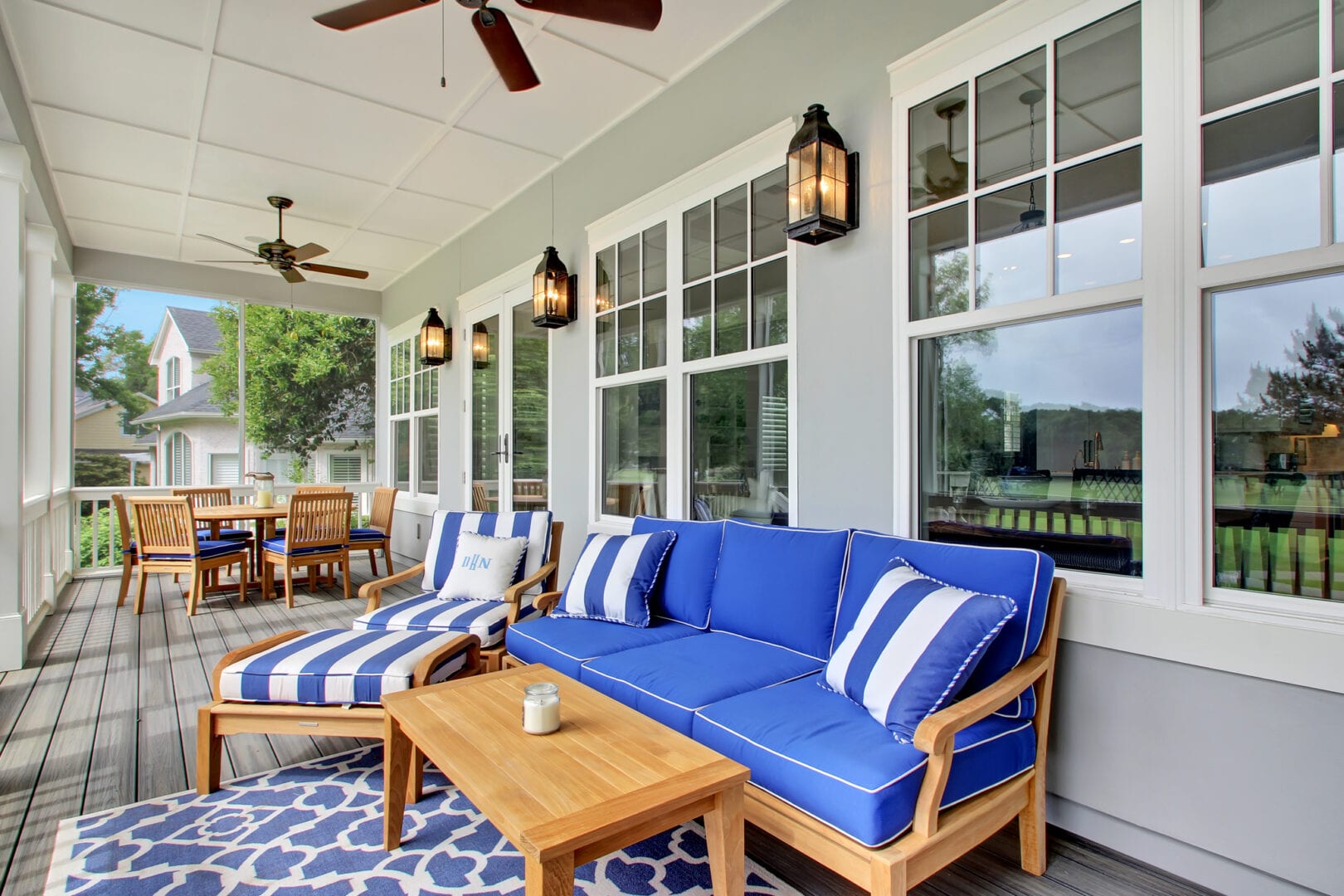 Tiffany Hinton of Lola Interiors on "What Makes The Perfect Outdoor Living Space"
"It's easy to put outdoor living spaces at the end of your design budget. But at Crane Island, porch life is a priority – an extension of your home that is a comfortable place for conversation and community.
We approach design for outdoor rooms like we would an indoor room. Our first question is: How do you see yourself using this space? For example, some prefer a private back porch, which means it takes on an intimate, relaxed style while the front porch may be more formal. Conversely, a friend porch often offers a casual, welcoming vibe that invites neighbors inside. Ultimately, a well-designed porch caters to the lifestyle of its residents and their guests.
On the front porch, we recommend starting with a neutral base that allows the porch to change seasonally. Pillows and flowers can provide pops of color and fun patterns throughout the year. Mixing sizes and textures of accent pieces – such as a bold-colored footstool or outdoor curtain panel –  can create softness against wood or brick. Light fixtures and landscaping also add a special ambiance to an outdoor space.
On back porches, retractable screens are a great option through the seasons, especially for outdoor dining. Comfortable chairs that encourage people to linger longer and enjoy life around the table are also key. We especially love deep porches that allow for a circle of conversation – for example, a porch swing with two chairs facing the swing creates a great circular layout. An area rug can also play a big role in creating a conversation circle.
Lastly, we love to see spaces that are layered. Just like you might add a statement necklace or blazer to a dress, potted plants, rugs, outdoor lamps, pillows and accent tables all contribute to a beautiful layered look in your outdoor living area.
We look forward to seeing all the amazing porches come to life on Crane Island!"