Across the South,
porch
ceilings
have been painted variations of a pale
blue
. This tradition of the
porch
ceiling
being painted
blue
came from the Gullah who lived in Georgia and South Carolina. You can now find "haint
blue
"
porch
ceilings
through the Northeastern States in addition to the many Southern homes with this quaint nuisance.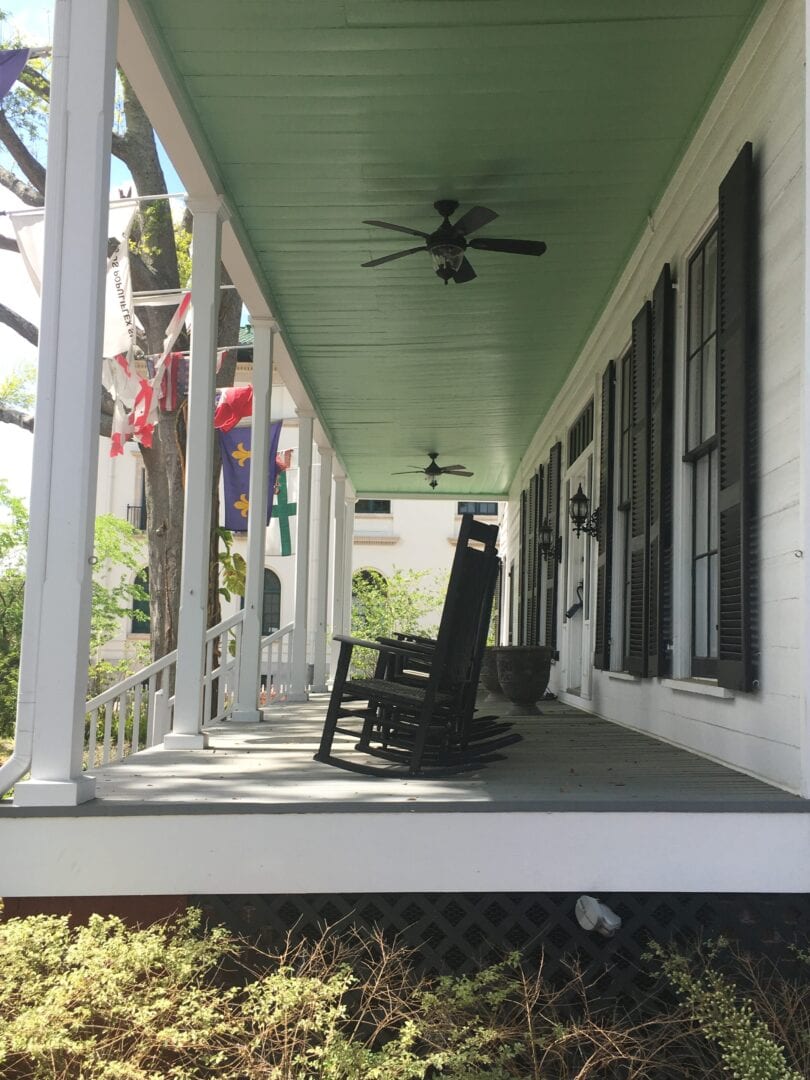 Tradition Meets Style
Having a haint blue porch ceiling is a common trait to many porches here in the South. Not only does it add character to one of our favorite living spaces, but it is also rich in historical context. There are a few different stories as to why the haint blue porch ceilings grew to be so popular, however. It's said that they work "Haint" is a varition of the word "Haunt". The Gullah people would paint the ceilings and window seals these shades of blue color to shield spirits from entering their home. This goes back to an ancient belief that spirits cannot travel across water, therefore the blue paint would deter them from coming into the home. On other side of the fence, the blue color of paint was obtained through a mixture of  lime juice and lye during the time "haint blue" porch ceilings first appeared. This combination was a natural bug repellent which, in the South, made it quite popular. However this little bit of character came to be very popular, even Benjamin Moore and Sherwin Williams now feature a "Haint Blue" Paint Collection.