Home Is Where the Heart Is…
There are few places left where it seems as if time has stood still, where people enjoy the simpler things in life.  At Crane Island, we are neighbors who share a calling to connect with our surroundings and to each other. An island within Amelia Island, Crane Island is a community by design.  We are inspired by a sense of connection to the land and the people with whom we share it.
More than a location, the community we have created at Crane Island is deeply rooted in a shared sense of adventure, a joy for what each new day brings, and a desire to share those stories with the people we meet along the way. Will you take a journey with us?
Just a bike ride away, to a true Main Street downtown, historic Fernandina Beach.  Amidst the quaint streets and historic architecture, an emerging culinary community holds a hidden gem and an extraordinary story of courage.
Just off the river, a few blocks up from busy Centre Street, you'll find a truly special spot, and a truly special person, Nathalie Wu. Nathalie opened Wicked BAO, an Asian Street Food restaurant a little over a year ago, following the untimely death of her husband, Thomas. Born partly out of tragedy and partly out of necessity, Wicked BAO was a way for Nathalie and her two boys to remain in the United States.
Nathalie came to the United States after meeting her husband, a German citizen, while working as an intern and studying Hotel Management at School Les Roches in Switzerland.  Thomas was offered the opportunity to move to Amelia Island where he worked as the Executive Chef for the Ritz-Carlton from 2001 until his death in 2014. Having lived here on her husband's work visa, Nathalie found herself in need of a way to remain in the country. With two boys well immersed in and her life deeply rooted in the local community, Amelia Island had become home.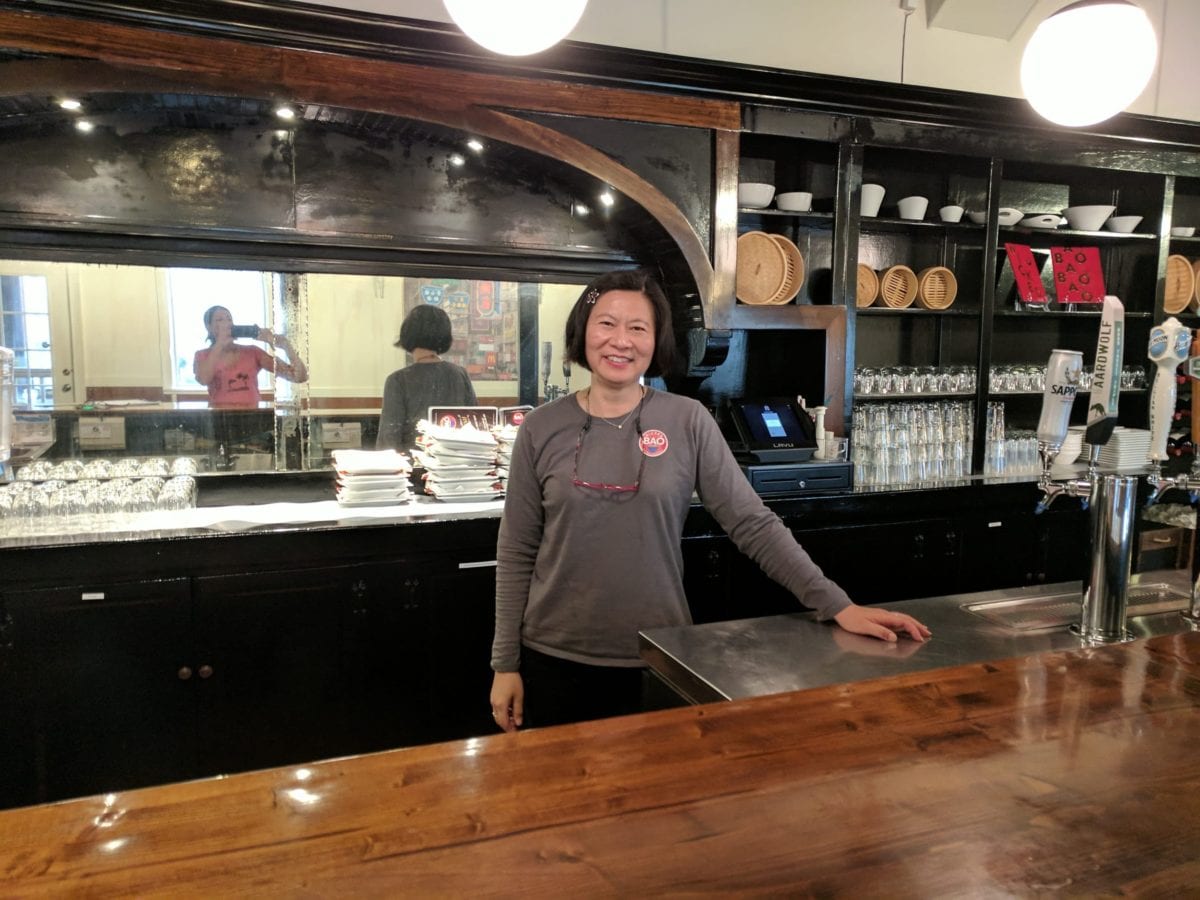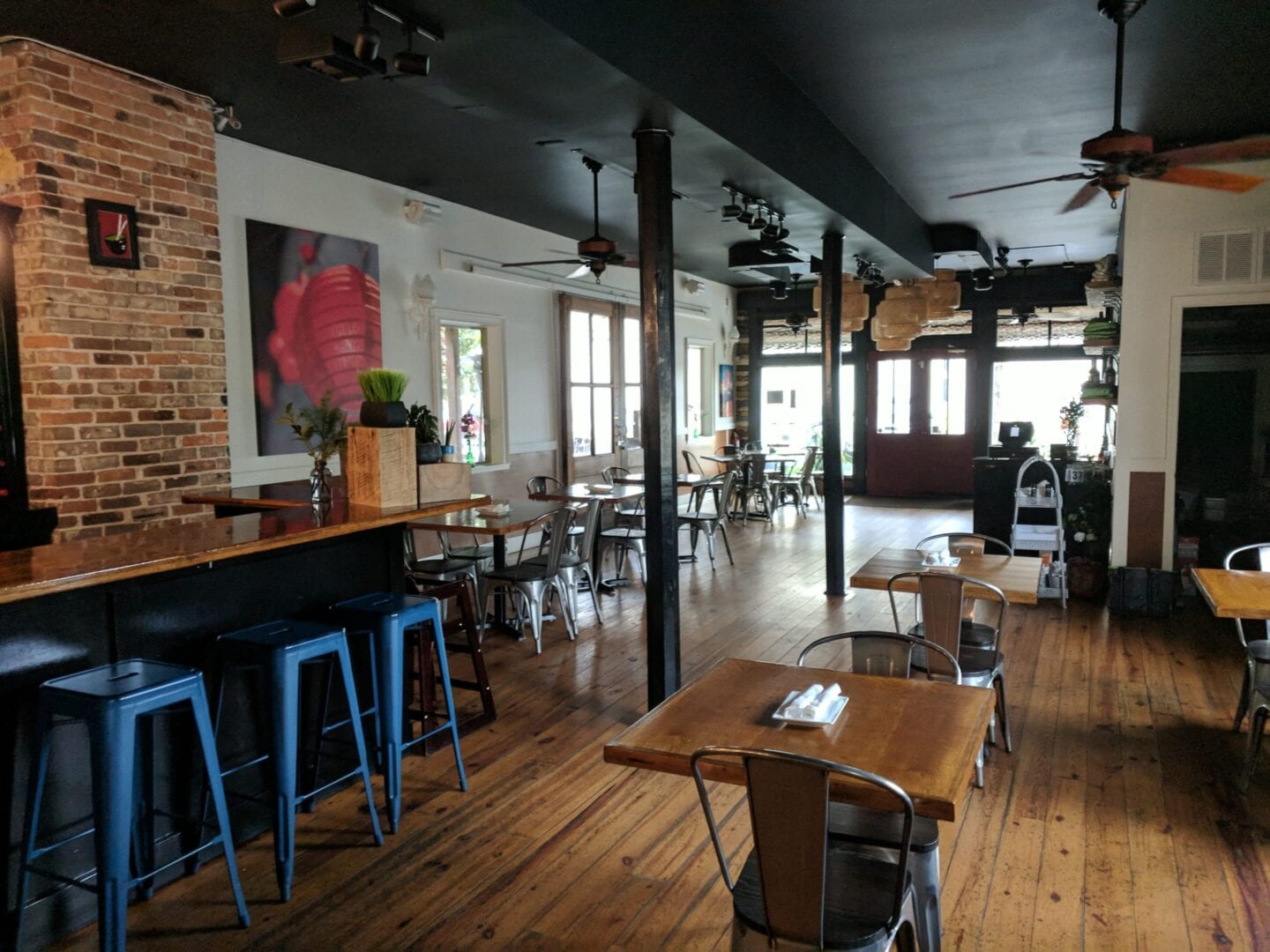 With the support of friends, deep experience in the food and beverage industry, and a relentless determination to remain a part of the community she loved so much, Nathalie spent two years as a full-time student and did a restaurant internship.  Upon completion of her education, Nathalie secured an investment visa to open Wicked BAO, providing employment opportunities to others in the local community she has come to love so much.
If you ask Nathalie what her first impression of Amelia Island was and why she wanted to stay, she would tell you, "It was the people. From the moment Thomas and I arrived here, we never felt like foreigners. There has always been a sense of support for my family that makes Amelia Island feel like home in the truest sense."
When asked what some of her earliest memories of the south are, Nathalie said "I loved grits! It reminded me of Chinese porridge, or Congee, and the climate was similar to Taiwan – your hurricanes are like our typhoon season, both had hot summers and cooler winters, and share much of the natural fauna and flora of my home country."
When asked of her thoughts on opening a restaurant on the island, Nathalie says, "The timing was right. We are seeing more and more visitors from Europe, including Germany where my husband was born. This was a place I had connected with and found a community of support."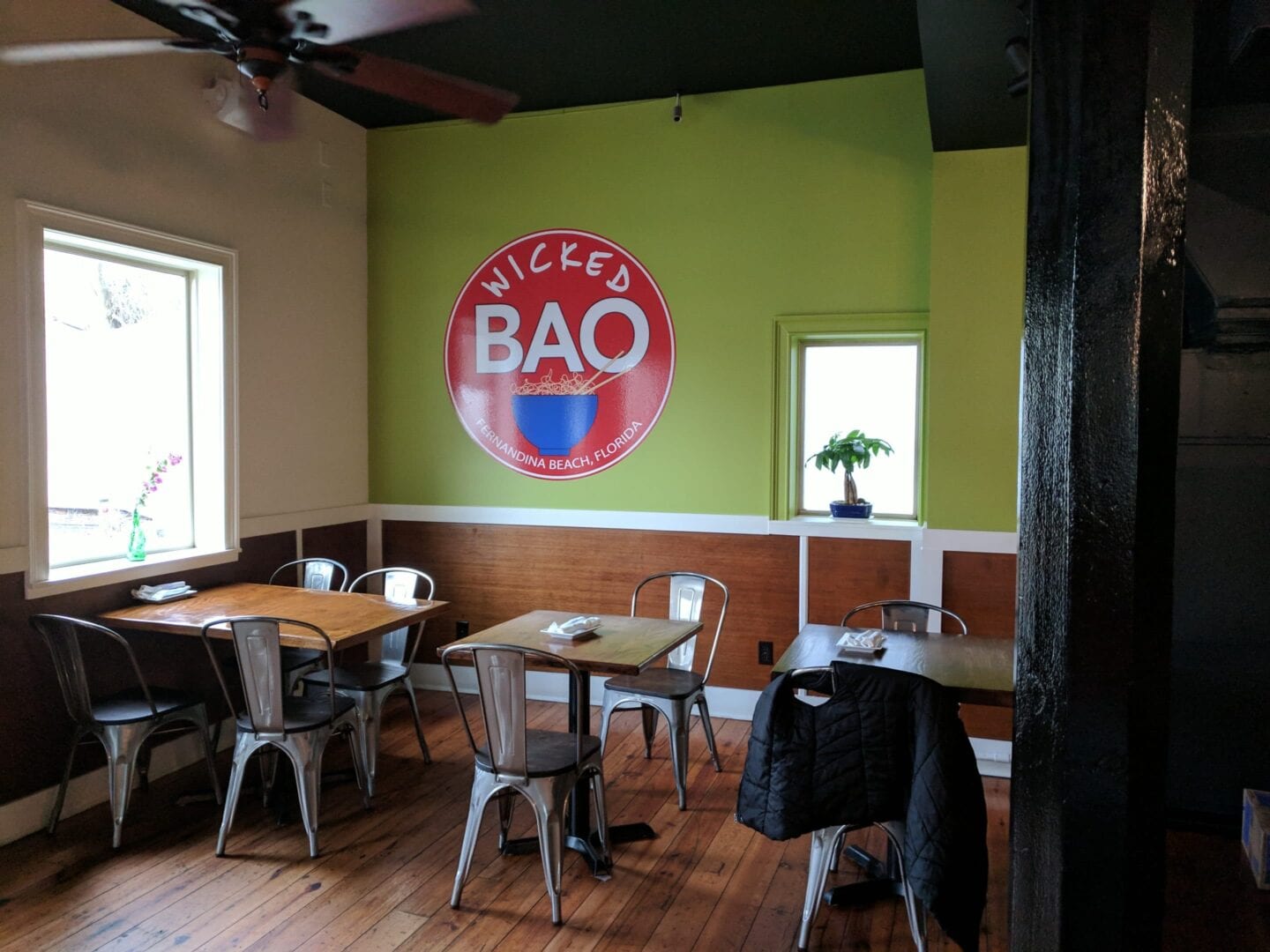 When asked about the name, Nathalie explained BAO is a complete meal conveniently packed away in a white, warm, soft, steam bun (or BAO). Originally invented in Taiwan, the traditional BAO consisted of braised pork belly.
The Wicked part, Nathalie will tell you, comes from a previous saloon, Wicked Davies, that preceded her restaurant in the same location and building, and her desire to keep the spirit of the downtown culture and the historic architecture of the building alive.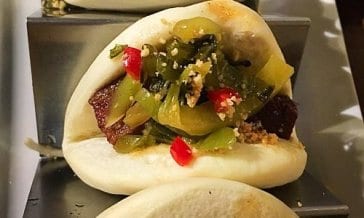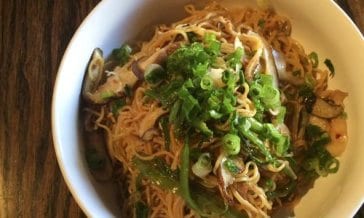 The menu is described as fast casual Asian Street Food, and includes the traditional Bao as well as six additional selections. Additional offerings include small plates, noodle and rice bowls, complimented by a selection of wine, Asian bottled beers, and Vietnamese coffees.
Drawing from its location near the Port of Fernandina, the furniture has an industrial feel with warm lighting, beautiful wood floors, and elegant ceiling fans creating a cozy welcoming ambience. The brick walls and other natural textures in the room only add to the historic feel and local flavor of the restaurant.
Today, Nathalie runs Wicked BAO with the help of other mom's who have become her friends over the years, and is enjoying having her mom, Doris, around until March, something Nathalie says has been a big help. She is also very proud to tell you about her two sons, Philipp and Martin, who are successfully pursuing college degrees – one in engineering and the other in computer science.
When asked what a restaurant owner does in her limited spare time, Nathalie smiles and says, "I love to take a long bath, read a good book, or watch a good movie. I have Sundays off!"
When it comes to defining a community or family, it would seem, at least on this island, all are welcome and that home is a feeling, not just a place. A sense of belonging. World's apart, connected in spirit, Nathalie Wu, Wicked BAO, and so many others have found home on Amelia Island, our neighbor and mother island.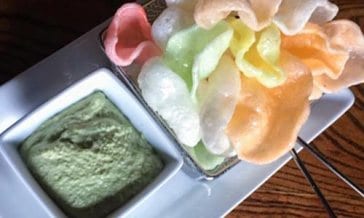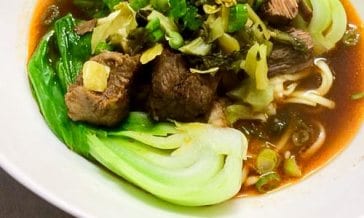 Visit Nathalie and her team at Wicked BAO 
232 N. 2nd Street Fernandina Beach, FL 32034
View the menu at: WickedBao.com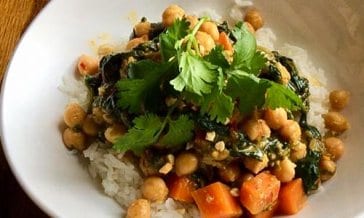 Make sure to check out Wicked BAO during our upcoming Restaurant Week running January 18-27, 2019.