Infrastrcture, Parks & Amenities
Meet Jack Healan IIII – Project Manager
When he's not flying his small plane or surfing the coast, Jack Healan III is busy overseeing the development of Crane Island as the community's Project Manager. Even though it's an instrumental job with many moving parts concerning contractors, designers and architects, Jack Healan III's favorite part about the island is simply its peaceful nature.
A Fernandina Beach native, Jack Healan III and his dad Jack Healan Jr. set their sights on Crane Island in 2015 and it quickly became their most passionate venture. The duo started working together in 1996 when Jack Healan III worked as a Construction Manager for Amelia Island Plantation.
Since then, Jack III has held many influential positions in the real estate and construction industry throughout Florida. As the Vice President of Construction at East West Partners, he managed the development and construction for three highly amenitized, master-planned communities – Windsong in Winter Park, and Eagle Harbor and Eagle Landing in Orange Park. Combined, he and his father's experience encompass more than 4,000 residential lots.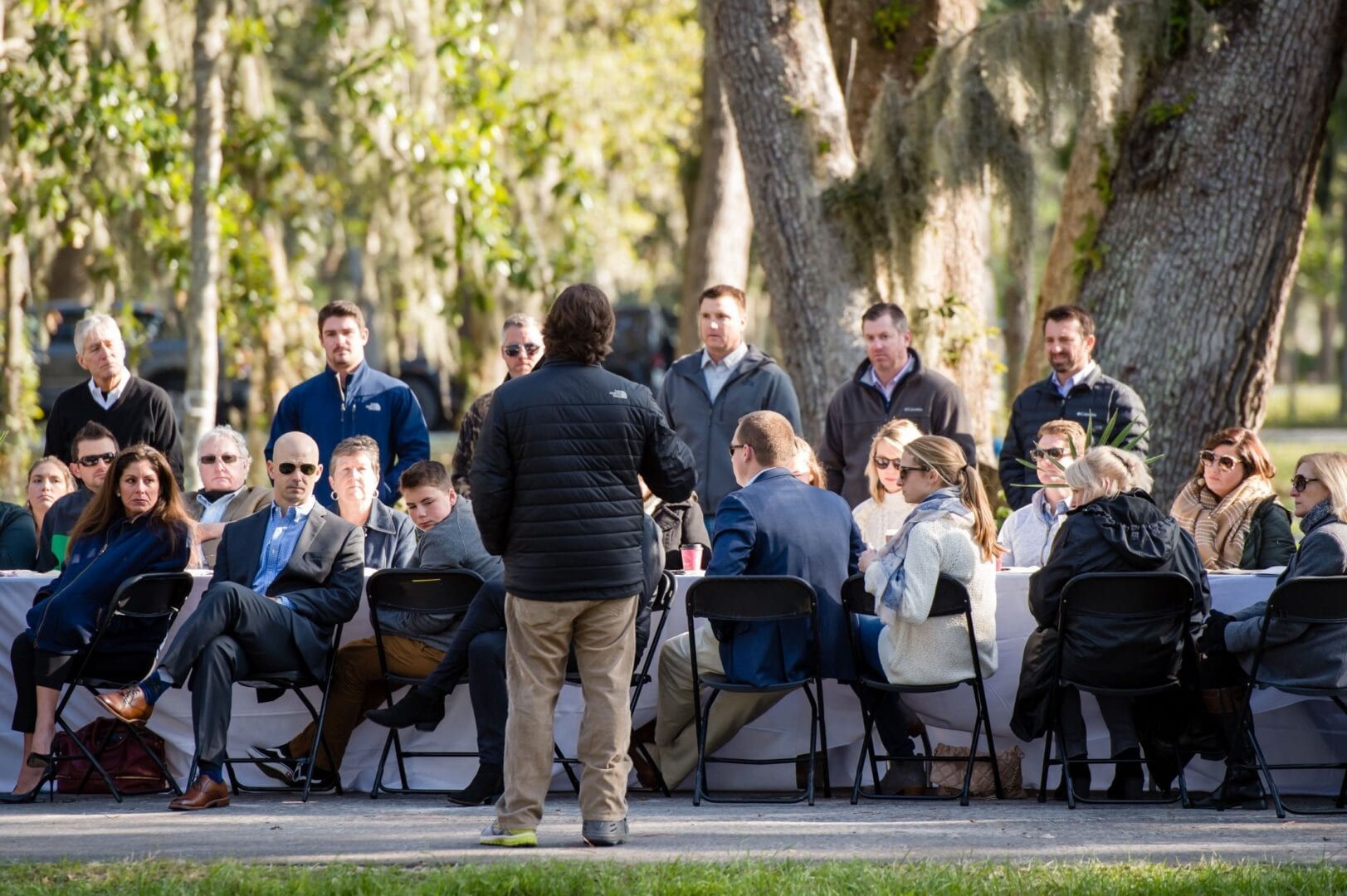 Fast forward to today, and he and his father are proud to have created what they believe to be the perfect recipe for master planned communities, a formula that focuses on three important areas: sustainability, architecture and sociability.  
Sustainability: The Crane Island team prides itself on introducing homes to the community with the utmost care for the environment, celebrating natural surroundings and green design practices. Ultimately, the community will preserve 100 acres including the majority of the mature maritime forest. 
Architecture: Crane Island's architecture will be timeless and full of character, providing a modern coastal luxe aesthetic that hasn't been seen before in the region. Drawing inspiration from Downtown Fernandina Beach, the "Lowcountry," and historic Florida vernacular, Crane Island formed an architectural guild and created guidelines to ensure this unique design style is celebrated throughout the community. 
Sociability: Everything at Crane Island was designed with sociability in mind, including the expansive porches found at each home; the central community gathering place known as River House; as well as the shared streets and winding trails throughout the island. Here, residents will feel like family. 
Based in Atlanta, GA with his wife and two children, Jack commutes to Crane Island through the Fernandina Beach airport on his small plane. As things get busier and he and his team prepare to welcome the island's first residents this year, we're willing to bet Jack will find a few moments to enjoy one of Amelia Island's spectacular sunsets – one that makes time stand still.
"I believe what will set Crane Island apart is our focus on preserving and protecting the natural environment, creating Architecture to honor our backyard and our focus on the social aspects of life that begin on the porch".