Formerly an apprentice under his grandfather and father, Andrew now owns and operates Reid Classics in Dothan, Alabama. While times have changed since the workshop first opened its doors 80 years ago, the quality and craftsmanship of the Reid tradition have been carefully passed down through the generations, still offering an elaborate selection of beautiful, handmade beds (and a custom swing or two).
For over 80 years, Reid Classics has mastered the craft of making fine heirloom furniture. 
With a legacy of quality, each beautiful work of art is made with the skills and secrets of a rich family history. We've perfected the bed-making tradition to create timeless classics that last for generations. 
We feel that any piece of furniture worth it's wood and a man's time is worth making well. A bed surely should be made well enough to last, and beautiful enough that it would be wanted in the family for generations.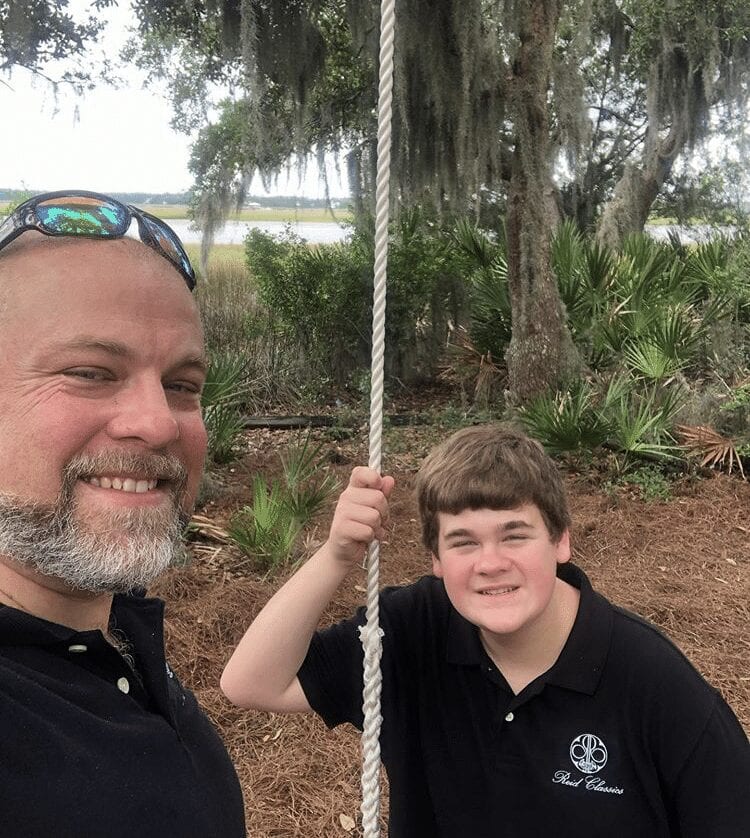 It Takes Practice To Become Craftsmen… 
In 1938, Robert Reid opened a custom furniture workshop under the name of Reid Reproductions in Mobile, Alabama. Shortly thereafter, his brother Julian joined the business, and together the brothers specialized in the craft of all kinds of handmade furniture. Over the course of several decades, however, Robert and Julian noticed a particularly high demand for their fine, heirloom quality beds.
From then on, the company focused solely on antique reproductions four poster beds. The Reid brothers honed masterful techniques to produce each individual handmade piece with meticulous quality. With a singular product in mind, the family business became "Reid Classics" in 1960, and a catalog was created to take mail orders. What began as a small family trade soon grew to international recognition for impeccable craftsmanship.
One day in 1987, Julian Reid suffered a stroke that limited his ability to continue woodworking, but Robert tended to the craft with a steady hand, and the company continued to thrive under his leadership for many years.
In 2001, after a full day of woodworking, Robert Reid passed away. His son and experienced assistant, Hamp Reid, carried on the tradition of bed making for another decade. In 2011, Hamp passed the torch to his son Andrew, to continue the Reid Classics legacy.