Meet the Architects – Lake + Land Studio 
For the architects at Lake + Land Studio, the crux of their work is creating the perfect place for each of their clients to call "home." Based in Southern Mississippi and drawing inspiration from life on the water, Lake + Land designs a distinct style of homes that features many of the endearing qualities of the coastal region, while also incorporating more open floor plans to fit how people live today.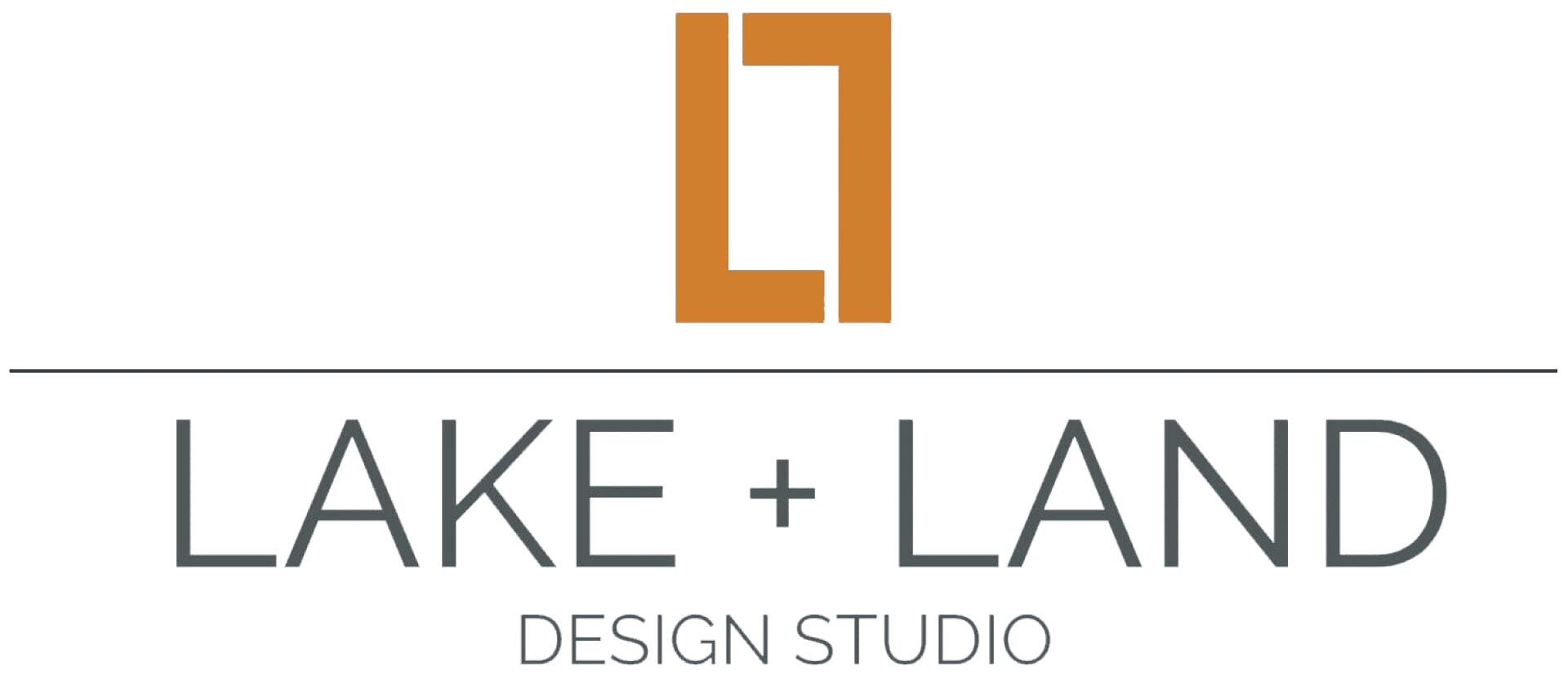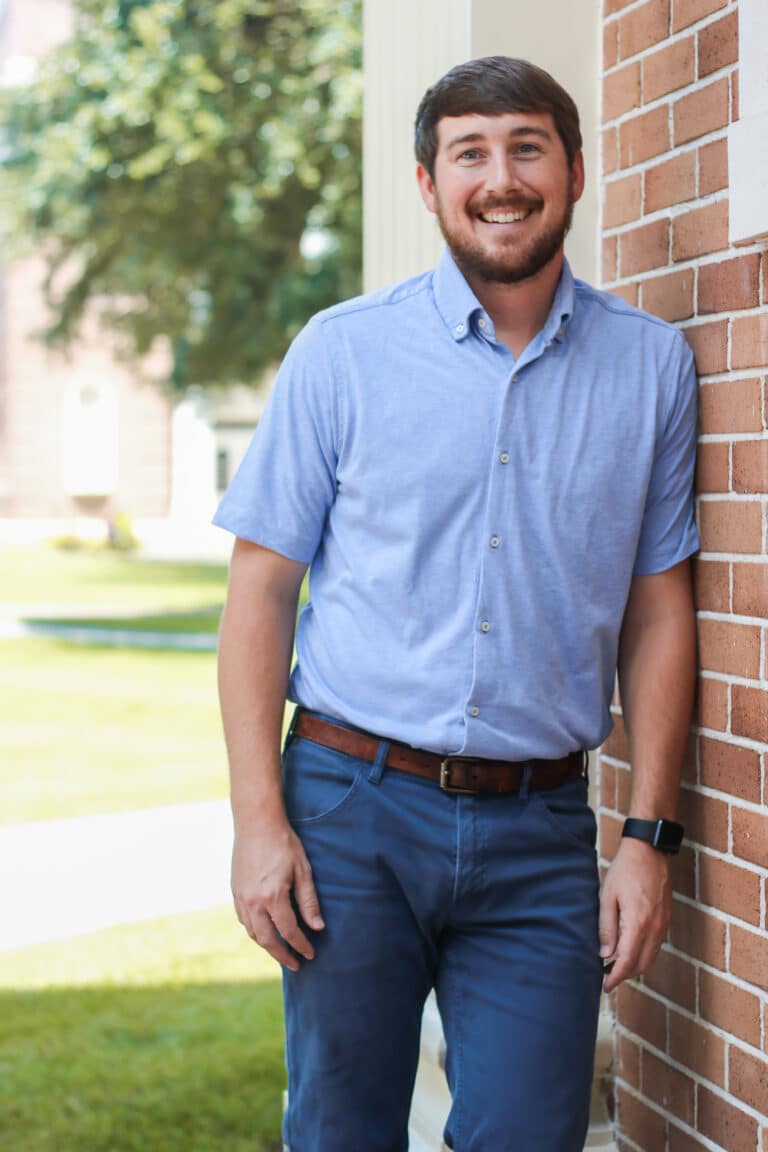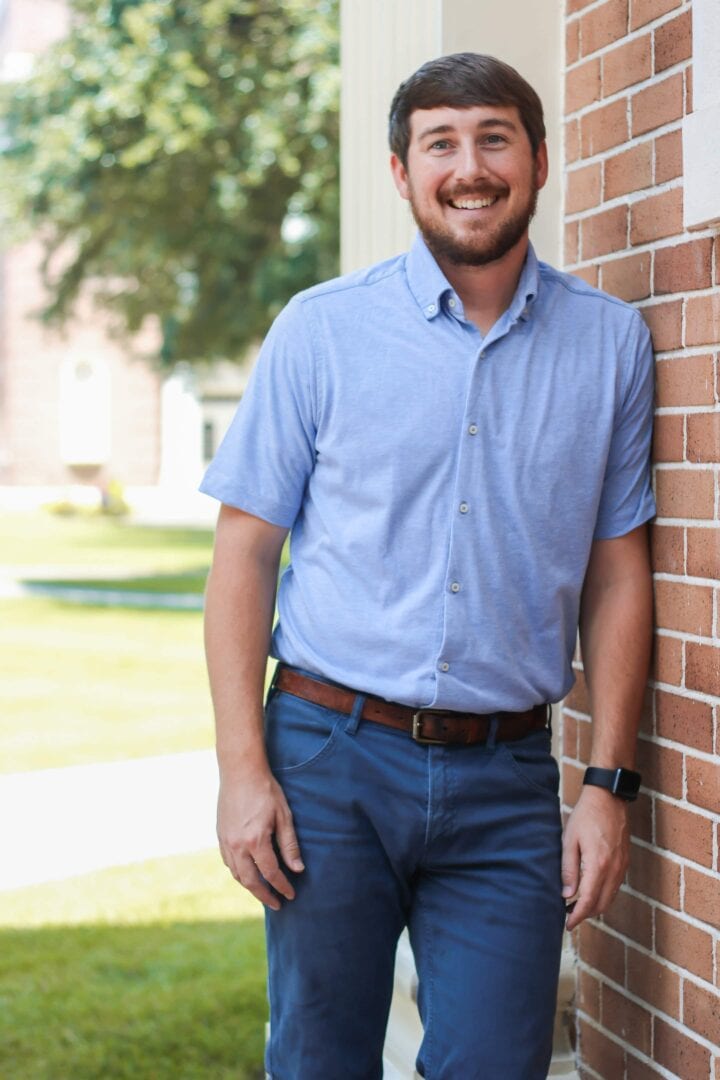 Luke Sippel
Partner/Designer
Studied Architectural/Engineering Technology at the University of Southern Mississippi and Graduated in 2011 with Honors. Formed Lake and Land Studio with Bill Holloway in January 2015.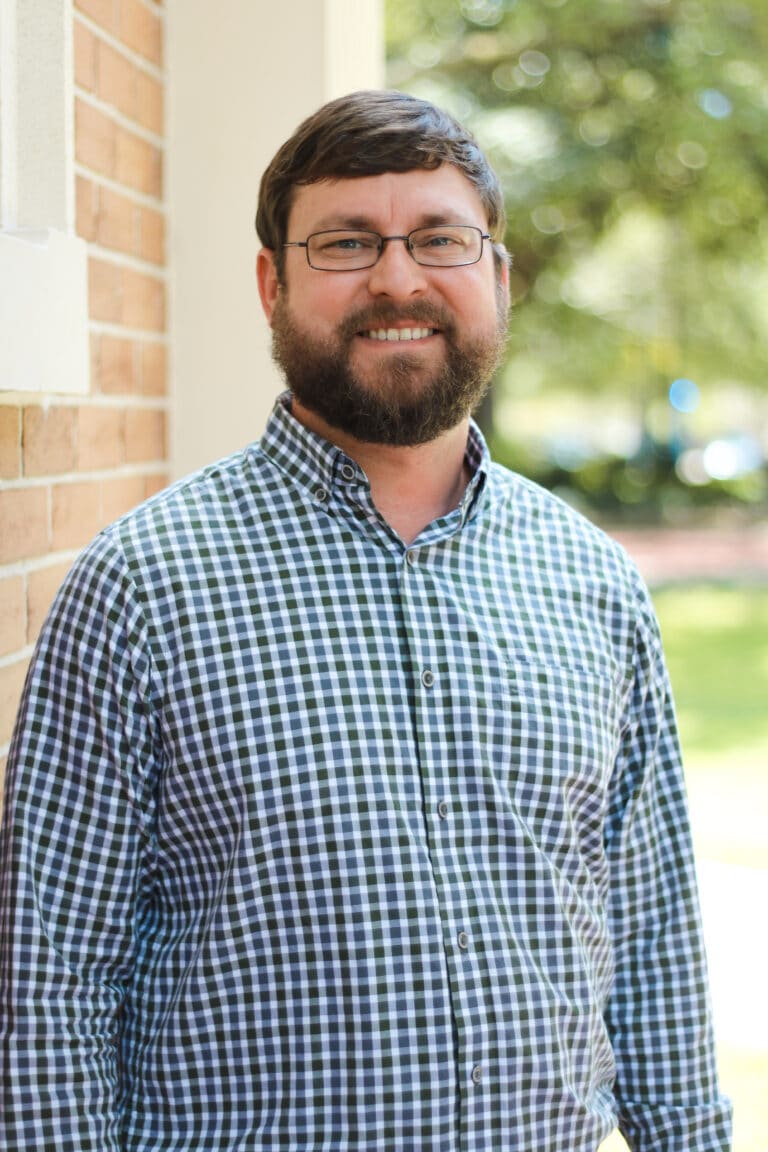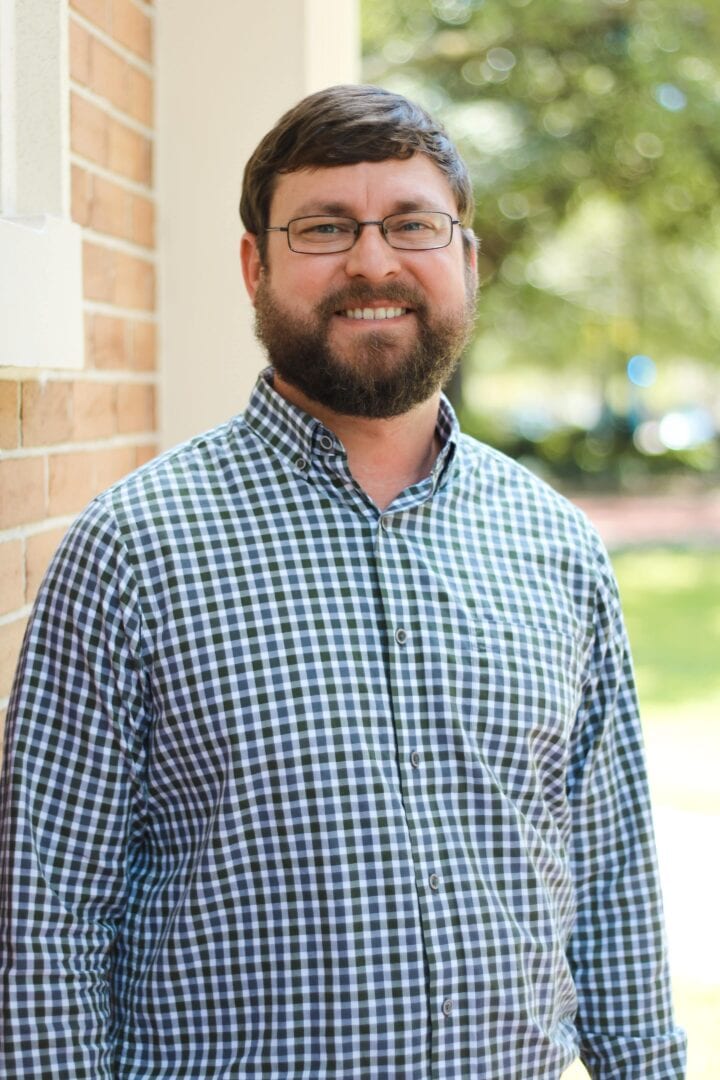 Bill Holloway
Partner/Designer
Bill started collecting house plan books while in elementary school and had his first home design built during his freshmen year of college. In 2006, Bill graduated Mississippi State University with a Bachelors of Architecture and was awarded the Jurist Award and a Scholarship by Marvin Integrity to study at Ghost 8, a Design/Build workshop, in Nova Scotia, Canada.
"The design process starts with you: the client"

Bill Holloway, partner and designer at Lake + Land, said his favorite part of the process is getting to know each client on a personal level.  "We find sitting down with our clients, the home builder and the design team to learn more about their family's needs and habits helps us create an incredible property that truly encapsulates what the family wants," said Holloway. "For example, we might discover that one family spends 70% of their time on the back porch. If that's the case, we know the back porch of the home needs to be designed in a way that sets the stage for those special moments."
The firm utilizes cutting-edge, 3-D technology to design the renderings for all of its home sites. This technology allows both the builder and the client to make quick changes as well as provides more detail than a hand-sketch or watercolor rendering typically offers.
"While we do still utilize hand-sketch renderings, we have discovered our clients and home builders can really envision a future home best when looking at one of our 3-D renderings," said Luke Sippel, partner and designer at Lake + Land. "The renderings allow us to see finer details during the design stages and make quick changes to the house before starting construction, which is very beneficial to our home builders."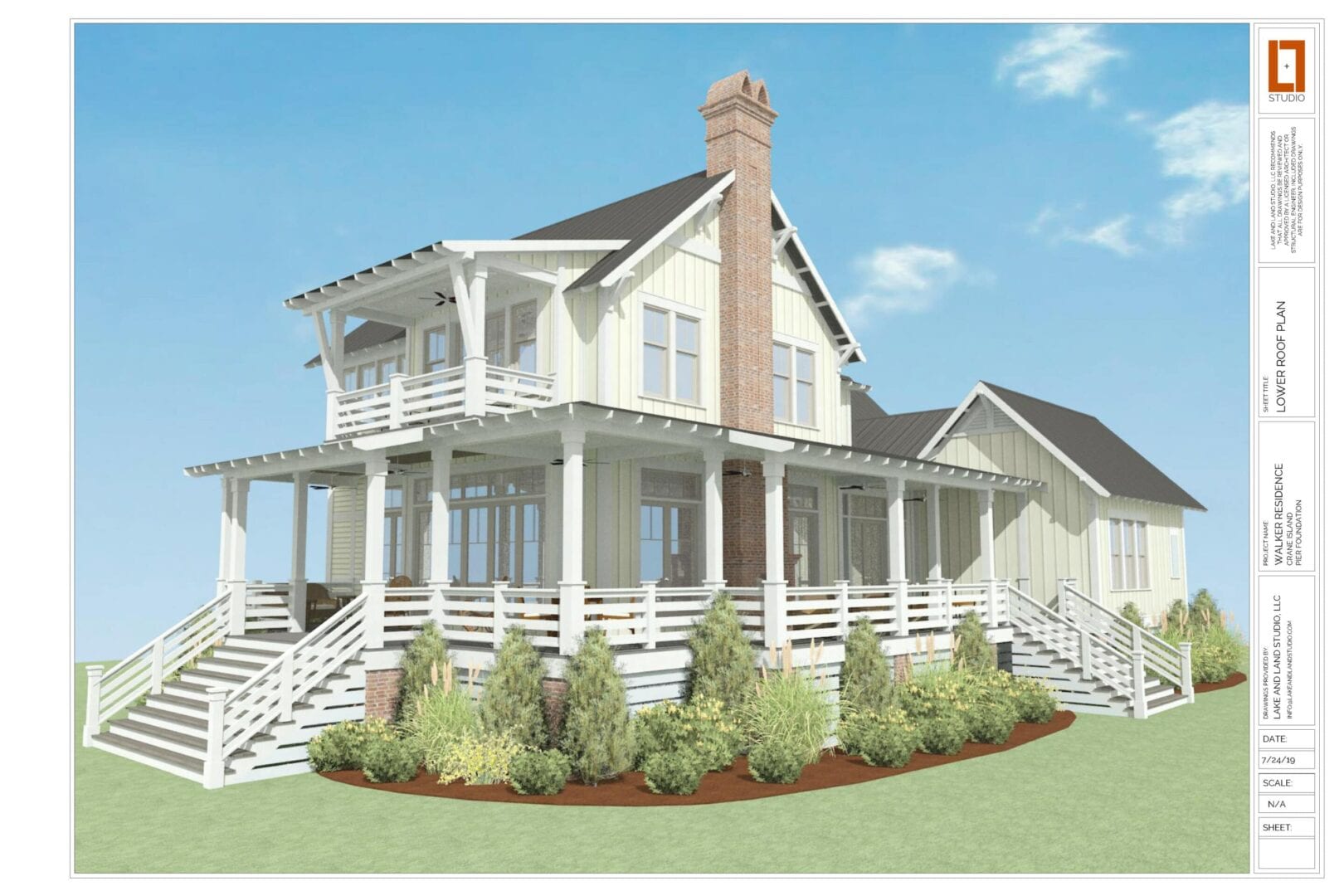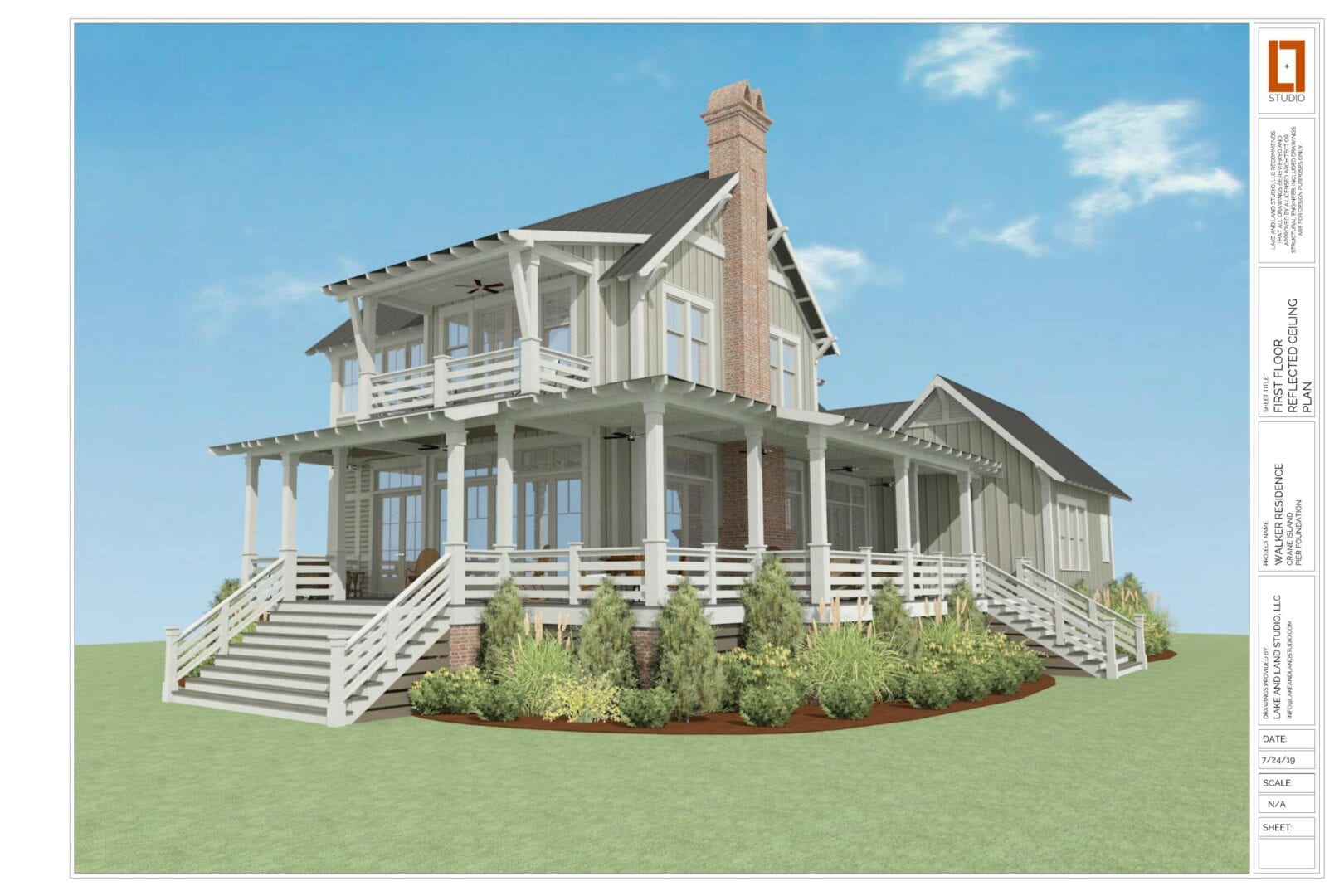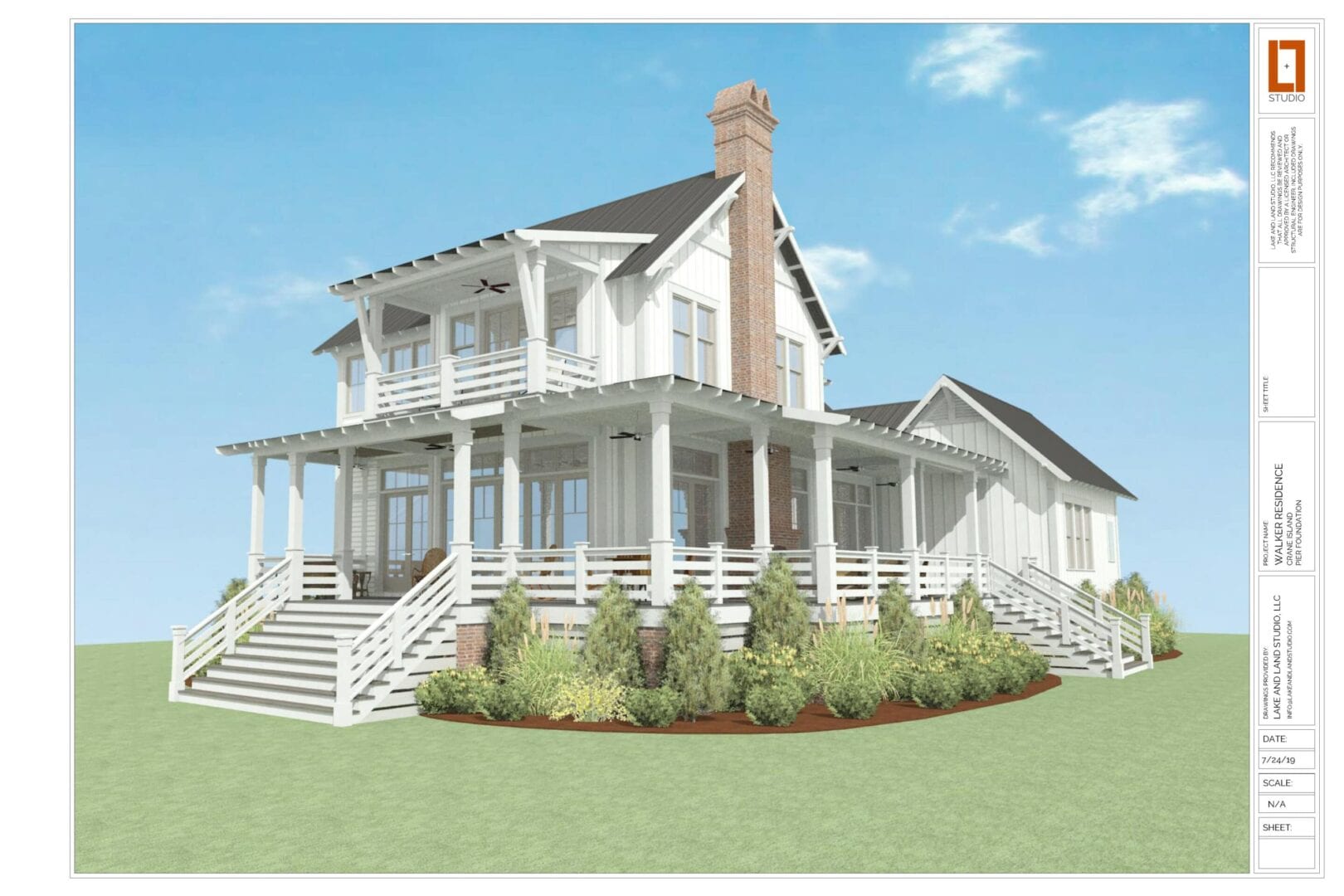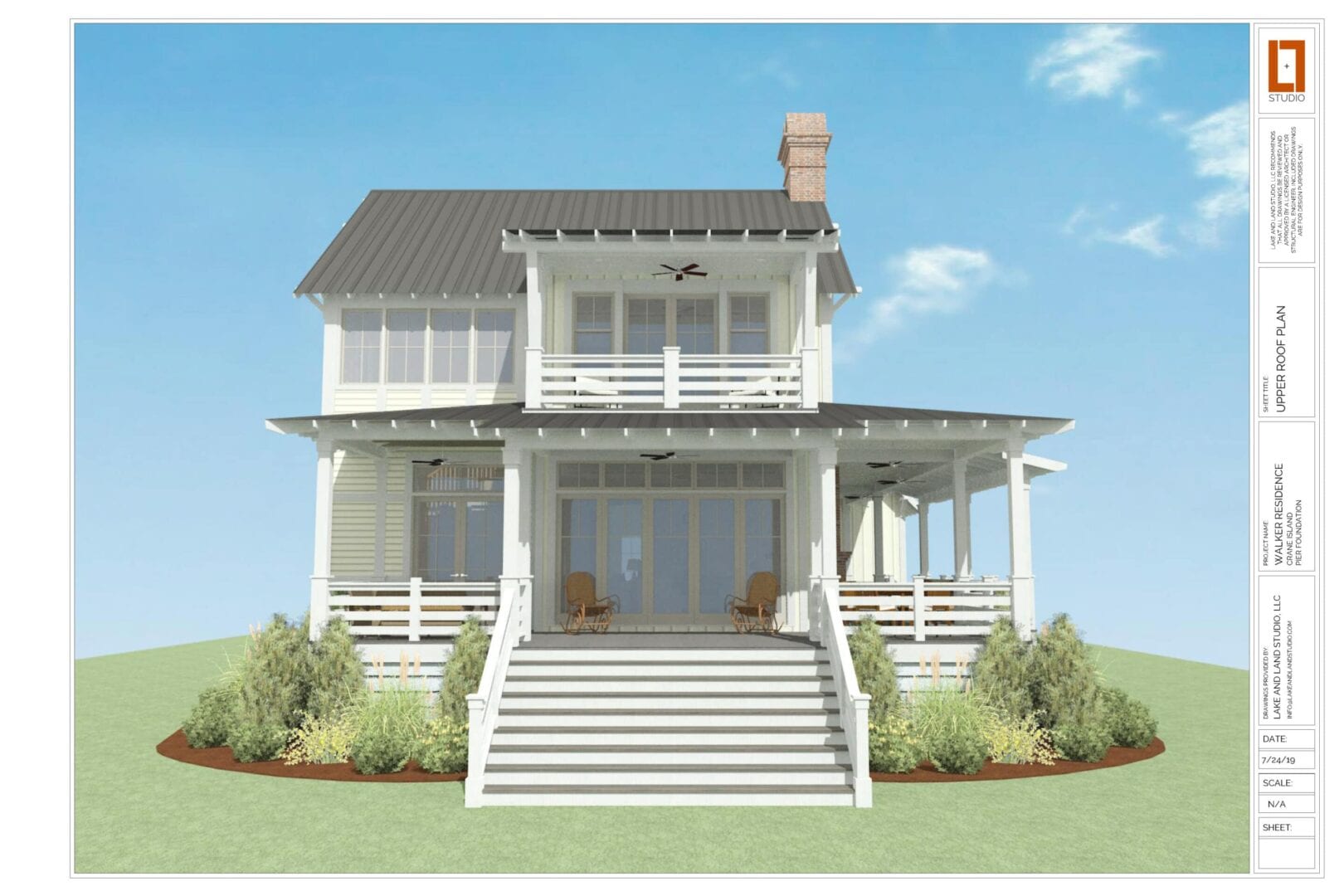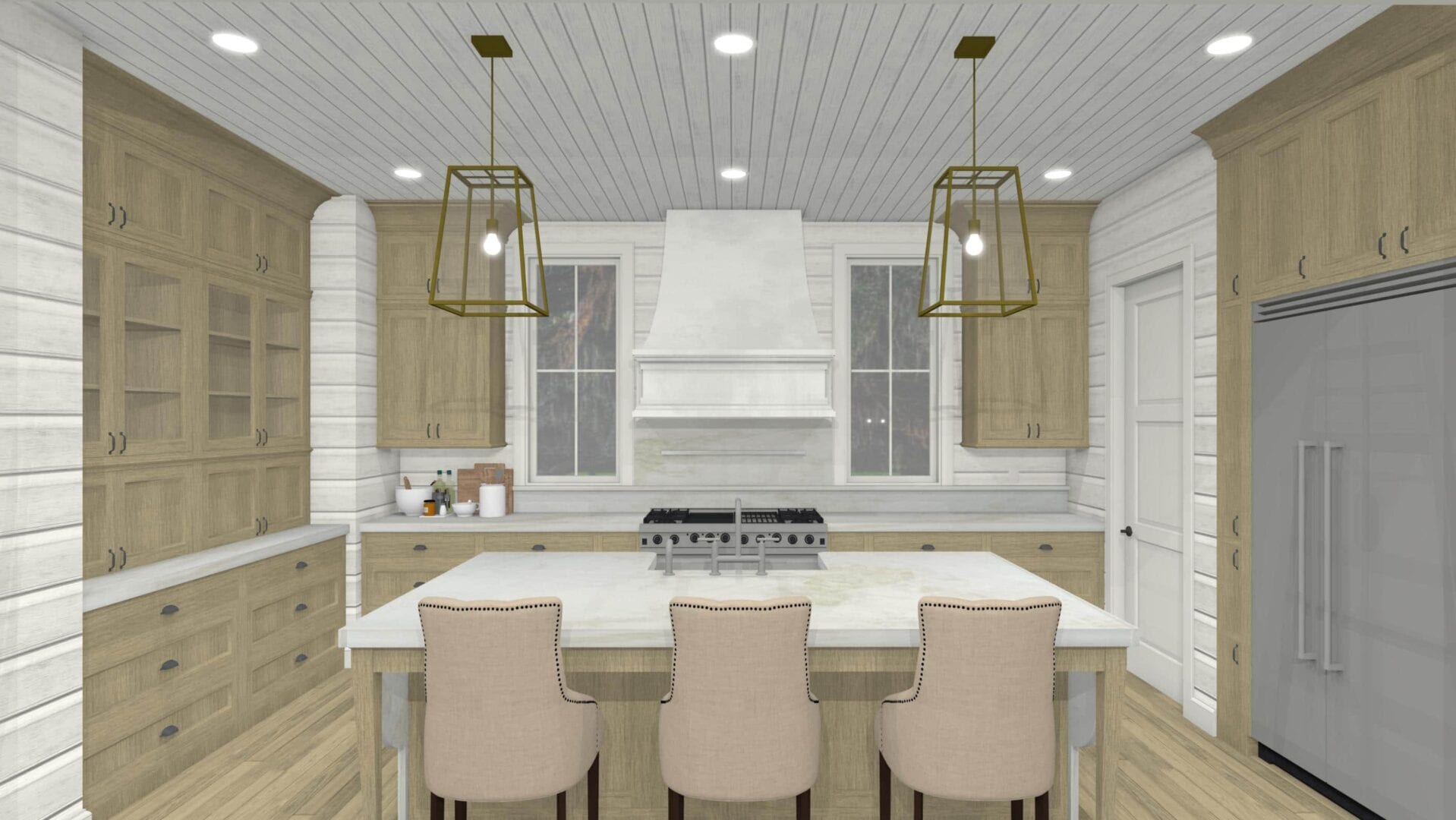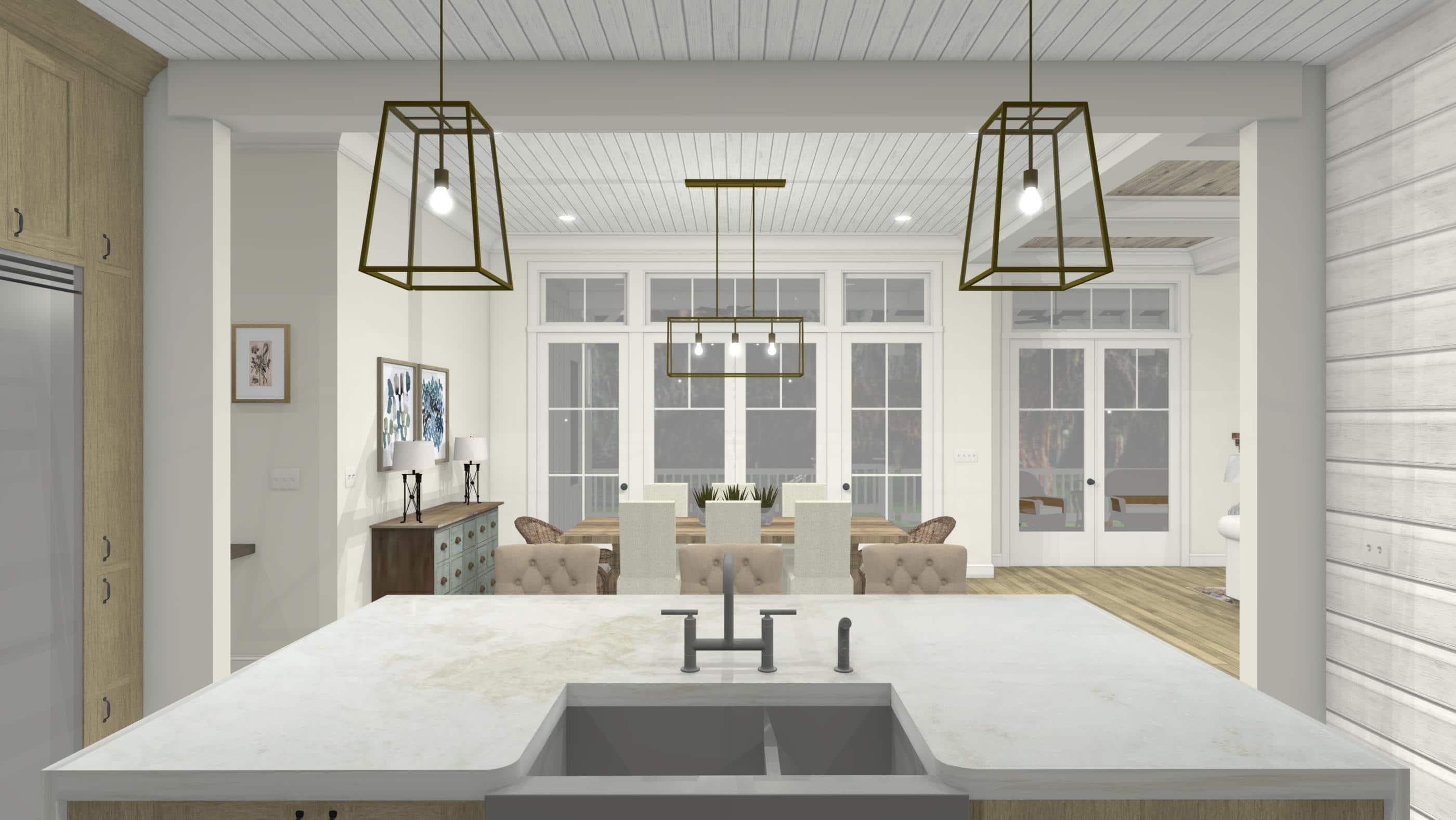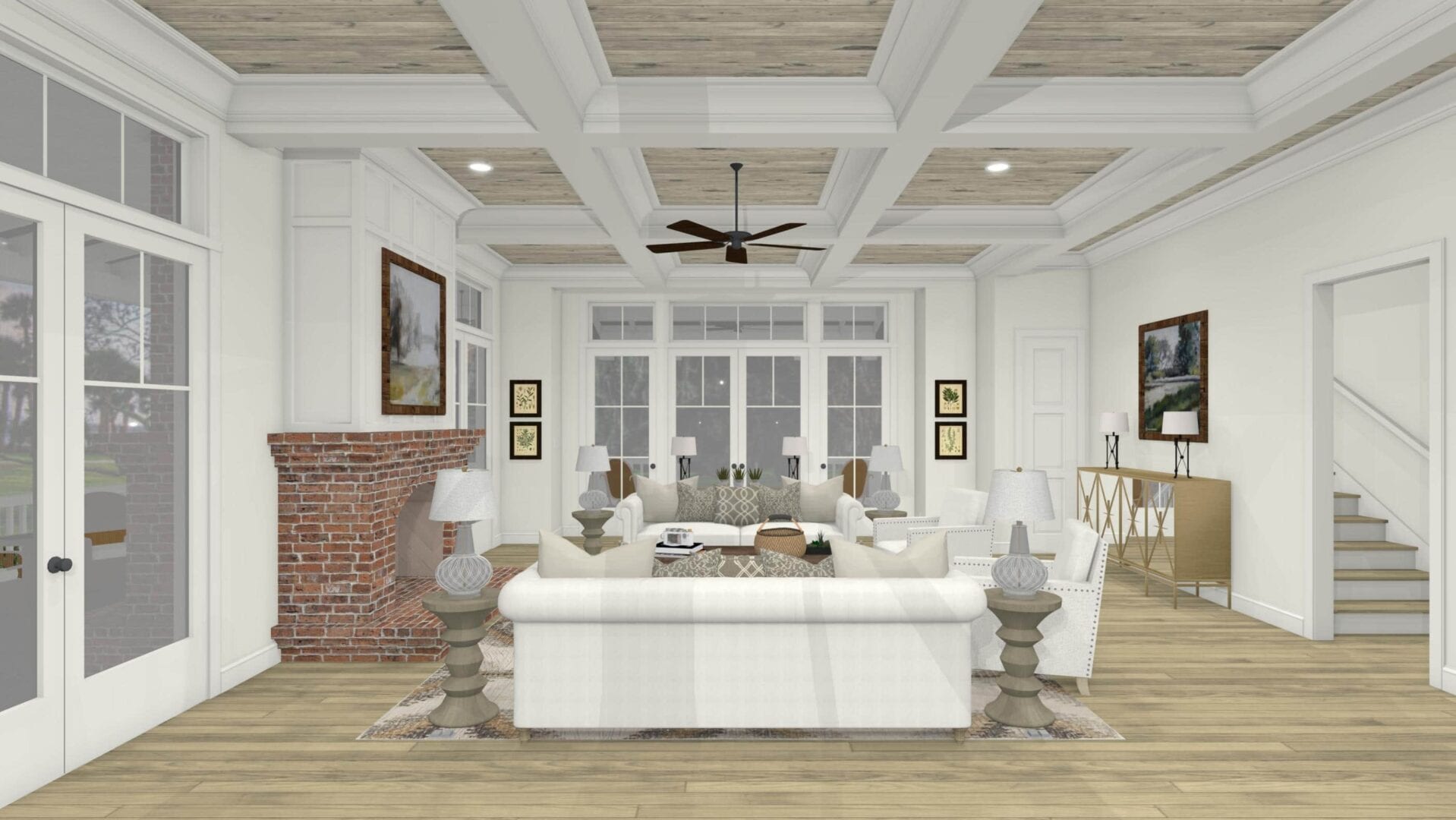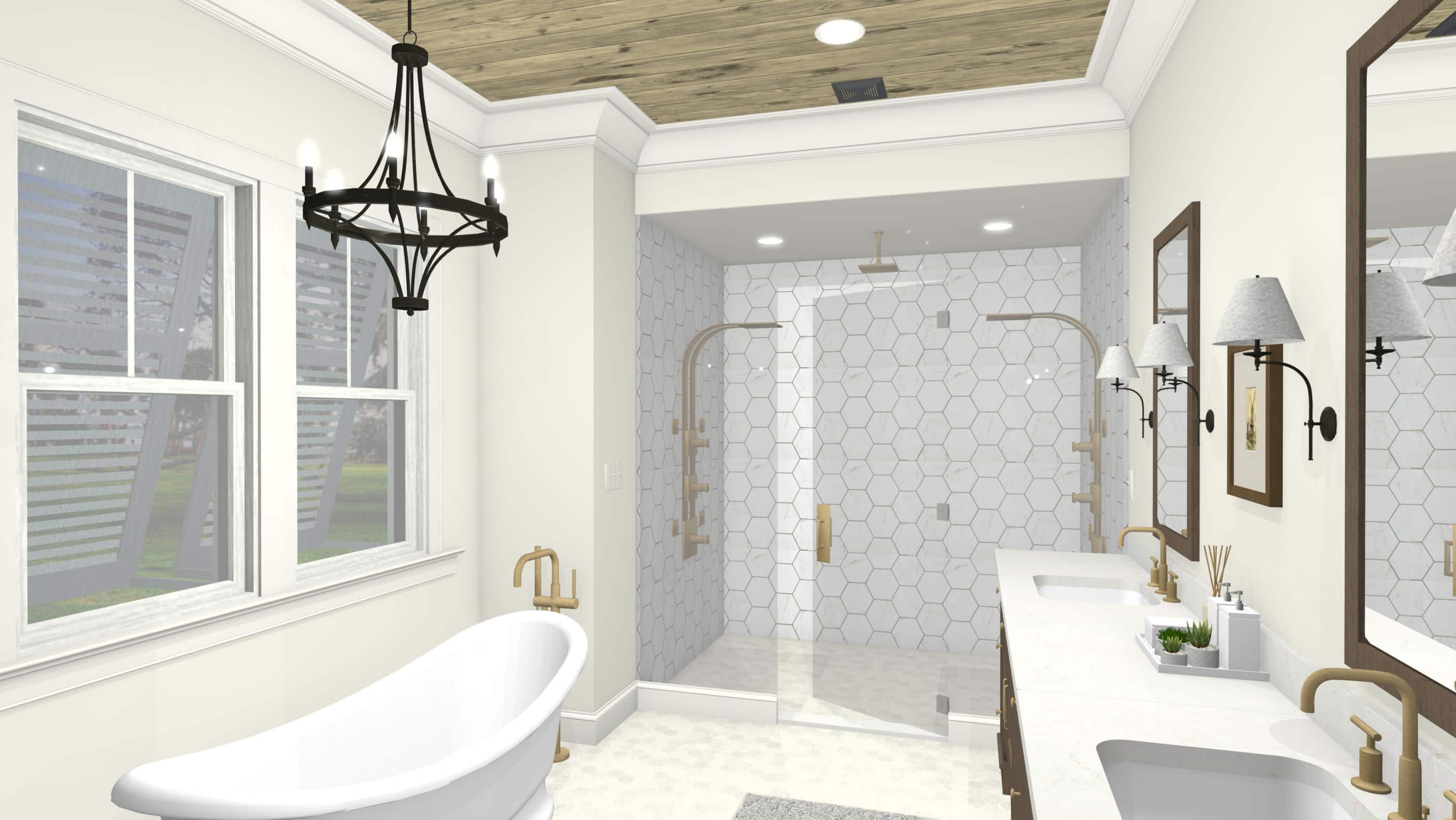 Cam Bradford Homes, one of the four home builders selected to build homes on Crane Island, is working closely with Lake + Land on a number of custom home projects.
"The 3-D rendering technology is a game changer for home builders," said Cam Bradford, owner of Cam Bradford Homes. "The renderings are so specific; the client can see exactly what we're planning to build and the program allows Lake + Land to make real-time updates. This cuts out the additional complications, costs and stress we often experience as home builders when we are halfway through the construction process and have to change part of the design. With these renderings, the client can easily understand the layout, see a real-time visualization and can view their home from all angles."
Kitchen and Dining:
https://accounts.chiefarchitect.com/360/view?share=144155201480562
 Living Room:
https://accounts.chiefarchitect.com/360/view?share=448690232584525
 Master Bathroom:
https://accounts.chiefarchitect.com/360/view?share=332782416551794
For Crane Island, Lake + Land drew inspiration and design cues from Downtown Fernandina Beach's architectural vernacular to create a series of designs that honor the rich Low Country legacy in a way that feels fresh and contemporary. This includes taller ceilings and a centralized interior plan that invites people to the open space from every direction of the house.
"Traditional Low Country architecture is very segmented," Holloway said. "Decades ago, the utilities were always placed in the back of house and the focus was really on the front exterior and entryways for a stately first impression. Today's families are also seeking a private retreat and want to utilize the sides and back of the house with big porches and spaces to gather. Our modern-Low Country designs centralize the utilities, making it possible to really open up those exterior spaces and make all sides of the house visually engaging."
At Crane Island, every home will include approximately 20 to 25 percent of space dedicated to the porch experience. With Crane Island's exceptional views and Lake + Land Studio's expertise for luxury coastal living plus Cam Bradford Homes' appreciation for detail and cutting-edge design, our canvas is ready for your custom creation to become a reality.
For more information on Lake + Land, please visit www.lakeandlandstudio.com.