Summer is one of the most exciting and invigorating times to experience the unique beauty, distinctive Southern charm and abundance of outdoor activities that await you on Amelia Island. From outdoor excursions to world-class dining and interactive tours, spend your summer on Amelia Island with fantastic weather to explore by both water and land.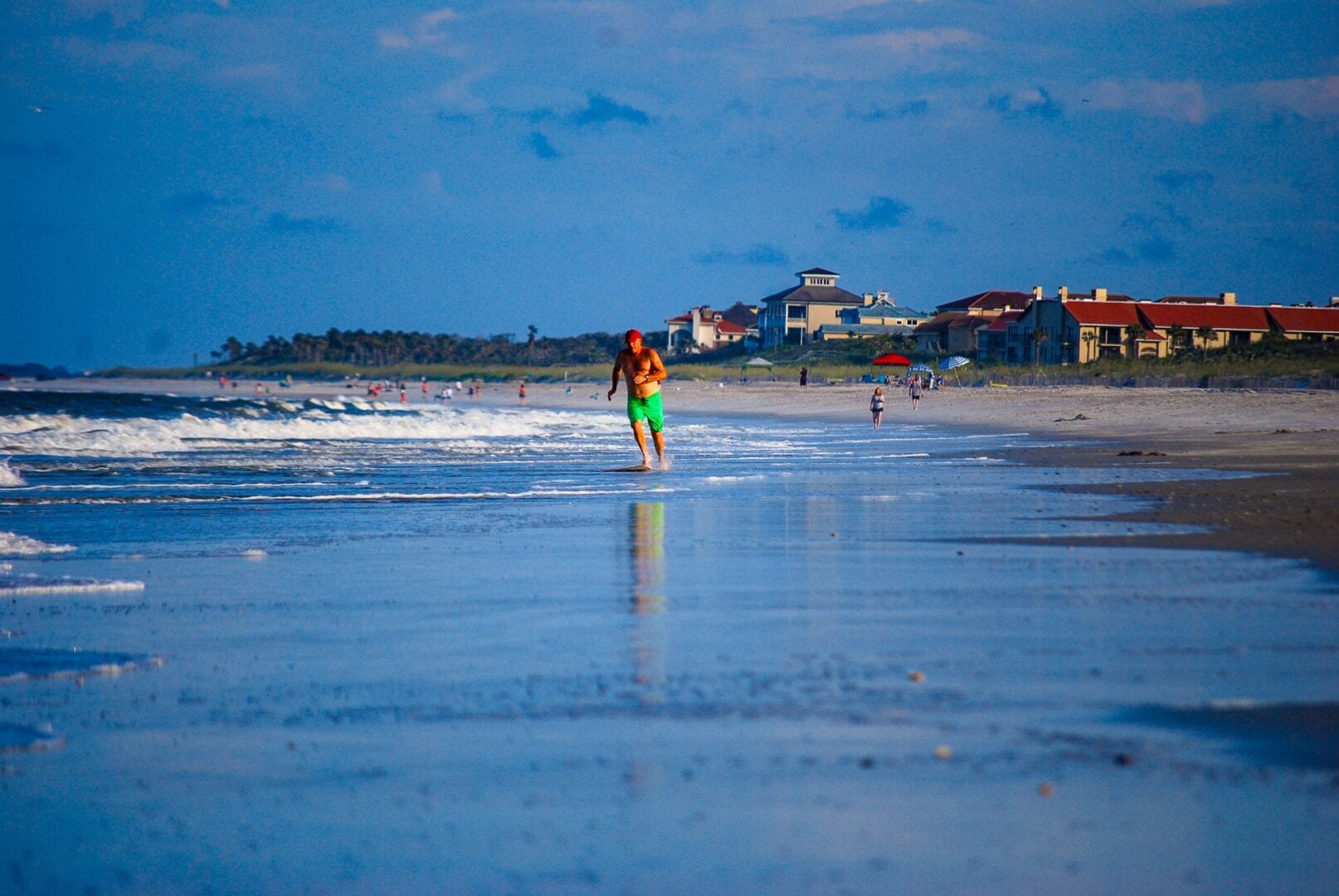 It's no secret that the best way to see Amelia Island is from the water. Known for its beautiful beaches, unique wildlife and breathtaking views, the island has a variety of options available for exploring the island by sea:
Amelia River Cruises is a locally owned company with five distinctive tours with experiences for all ages. The company is the only one on the island offering a narrated history and wildlife sightseeing tour by historians with local knowledge. The tour gives guests the opportunity to learn about the rich history of Amelia Island and Cumberland Island, as well the abundance of amazing wildlife in the area, including dolphins, manatees, bird life, alligators and the wild horses of Cumberland Island. More information about River Cruises and book can be found on their website.
Amelia Island Kayak Excursions
Owned and operated by a father/daughter team, Amelia Island Kayak Excursions offers a number of kayaking tours. The tour guides' expertise combined with the salty air and exercise make for a beautiful excursion on the water. More information on places to paddle, a kid's camp and the company's founders can be found on their website.
Amelia Island Paddle Surf Company
Led by local paddleboard extraordinaire, Bobby Greene, Amelia Island Paddle Surf Company allows guests to get in a workout and take in some of the best panoramas of the island. Amelia Island Paddle Surf Company offers ocean paddles, lessons, eco-tours and private sessions. The company also hosts sessions for team building and private groups for wedding groups. Find out more about the Amelia Island Paddle Company website.
Although known for its beautiful beaches, Amelia Island has plenty of activities for you on the shore. Whether you're hiking at Fort Clinch or exploring Downtown Fernandina Beach on one of the tasting tours, the options to discover and learn more about the island are endless. Here are just a few of our favorite on-land activities:
Hiking and Biking and Fort Clinch
With 2,200 acres of forest and abundant wildlife, it would be wrong not to visit the beautiful landscape at Fort Clinch. The area includes two campgrounds with access to the Amelia River as well as more than 3 miles worth of biking and walking trails. Visitors also have beach access with a viewing point overlooking the Cumberland Sound and the Atlantic Ocean on one side, and the Amelia River on the other. The location is known for its spectacular sunsets and rewarding fishing sites with some of the island's most scenic views. Find out more information about Fort Clinch on their website
Once a month, live reenactments are performed at the Fort and guests are welcome to walk along the very top of the Fort walls to snap the perfect photo.
Horse Back Riding on the Beach
Debbie Manser always had a passion for horses and Amelia Island. Twenty-five years ago, she combined the two and created a one-of-a-kind experience for visitors looking to amplify their experience on the beach. Start your day with a serene, sunrise horseback ride on the beach, and you may find yourself returning for the daily sunset group ride, too. Learn more about these adventures on their website.
Amelia Island Downtown Tasting Tours
Looking to test out Amelia Island's culinary scene? This 2-hour cocktail is your answer. On each of four stops, guests will meet and mingle with each restaurant's bartenders and learn more about each location's history. To add to the fun, visitors are encouraged to vote for their favorite bartender, giving the winner some bragging rights. Another option is the Downtown Booze & Bites tour, with stops at two eateries where guests can taste and chat with owners and chefs about the local flavors the island is known for, as well as two bars to sample delicious cocktails handcrafted exclusively for the tour. Learn more and book your tour on their website.
Amelia Island Culinary Academy – Farmers Market Tour and Class
Learn to shop like a chef and join Bill Thompson for a lively walk to Fernandina Farmer's Market and back to his Culinary Academy for a demonstration cooking class that takes you literally from farm to table. A former chef at the Ritz-Carlton, Amelia Island, Thompson brings out the natural flavors of fresh, locally grown produce with light, delicious, dressings and dips. Learn more about these culinary experiences on their website.
The foodie tour doesn't have to stop there! Amelia Island is home to some of the Southeast's best restaurants. Check out Crane Island's interactive map for a list of our favorites.