The Making of a Net Maker
Billy Burbank, III, is an institution in Fernandina. His family's shrimp nets have been used all over the world and, today, you will see their sport nets being used in many of the professional sports leagues.
In fact, locals can see Burbank nets in action at the Jacksonville Jaguars and Jacksonville Jumbo Shrimp games.
When asked what prompted him to start sewing, Billy says, "My mother, Jane Lance Burbank, sewed. Any young man has to, at least, try and show his momma if she can do it, so can I." He remembers his mother watching him out of the corner of her eye as his father said, "You gotta get faster than that if you want to beat your momma." Billy says, "By then, sweat was dripping off my little Burbank nose."
Billy says the thought of sewing faster than anyone else had already crossed his mind. As he watched his grandfather, his father and his Uncle Frank, he realized what fast really was, comparing them to machines at their trade.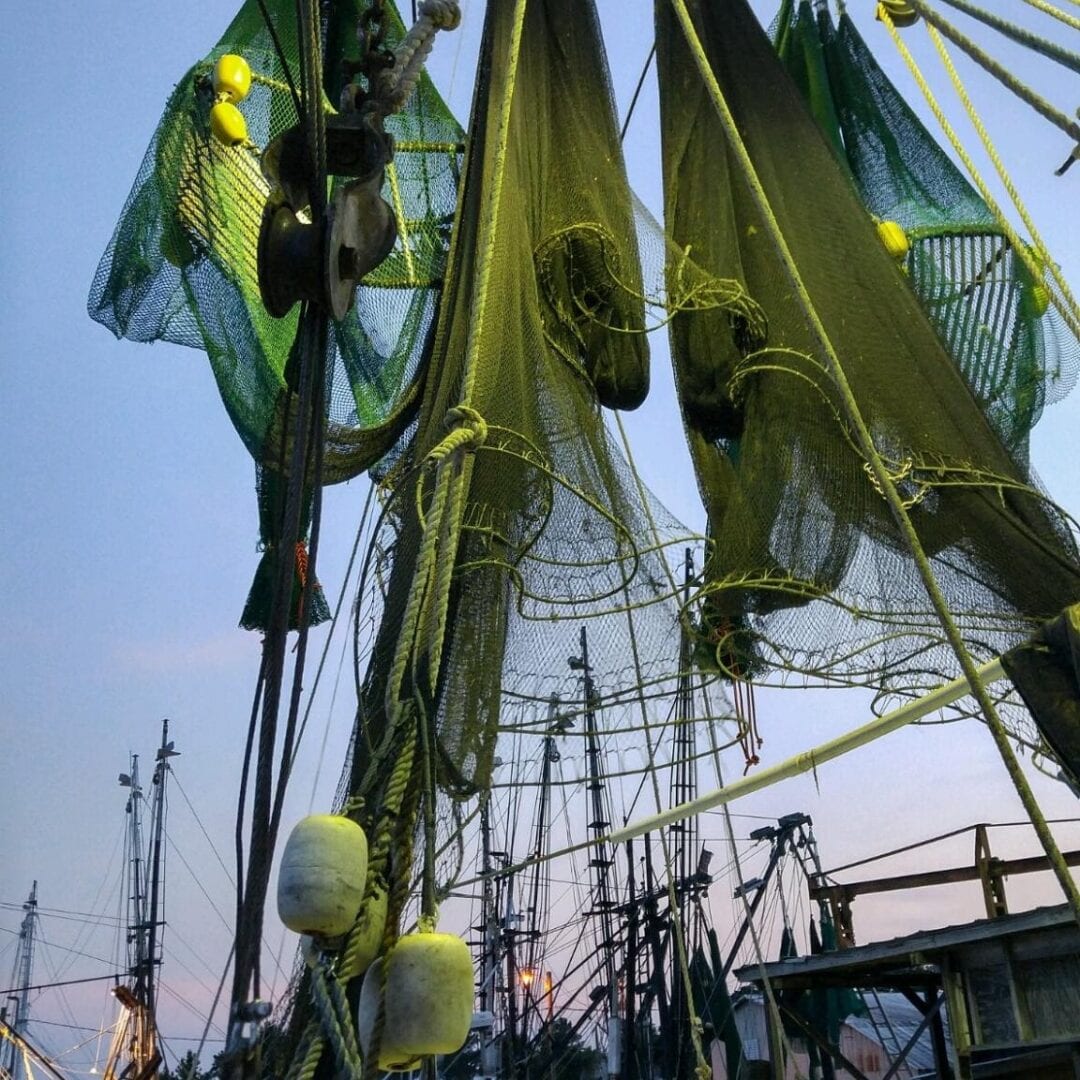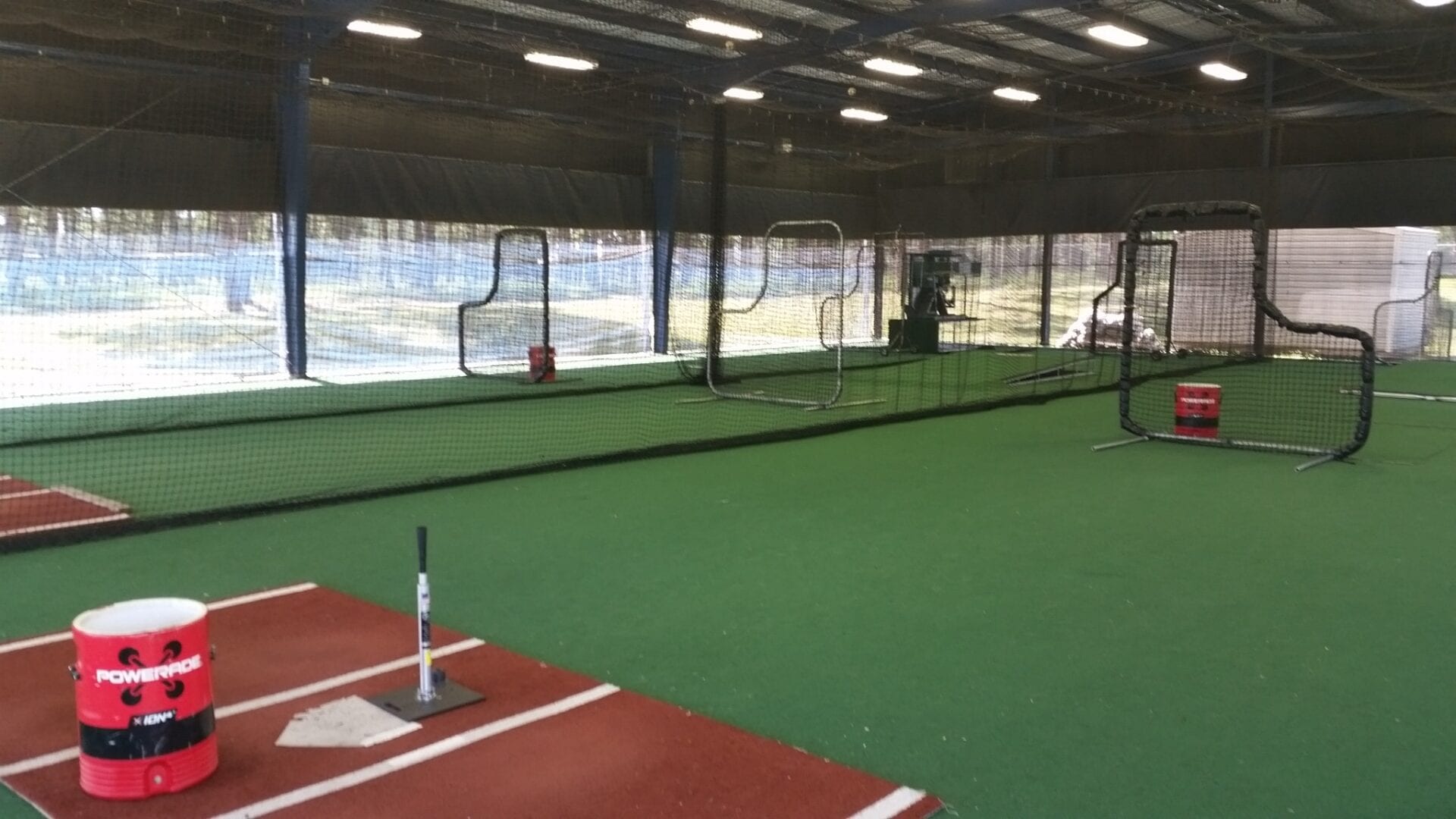 Billy remembers working through blisters and burning fingers and feet from standing all day. He says, "There was no sitting down in Captain Bill, Pop's, net shop or any Burbank net shop, for that matter.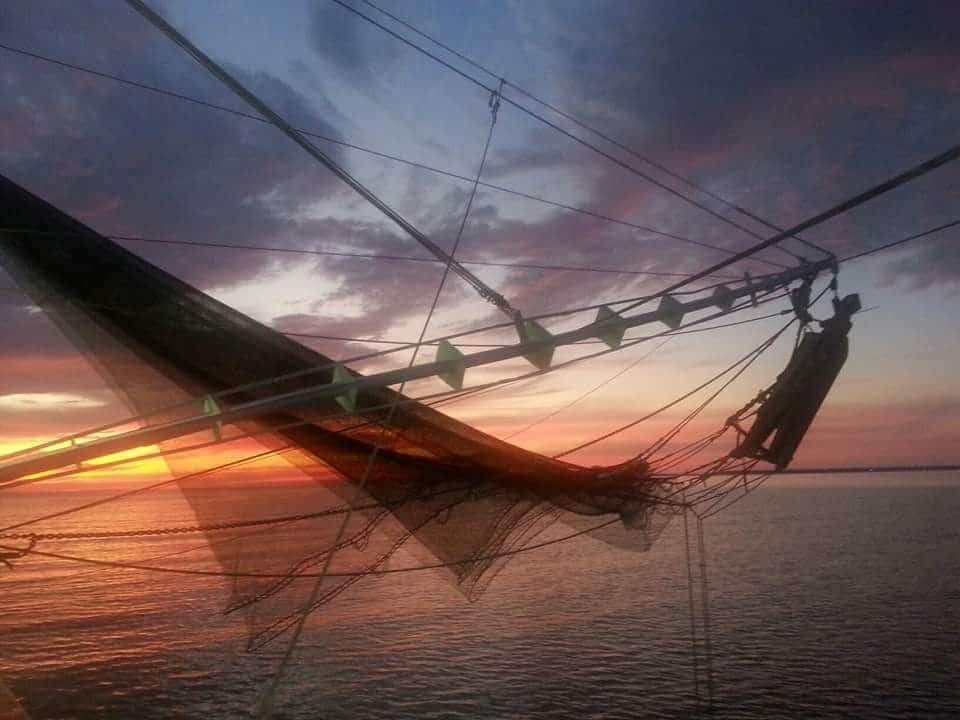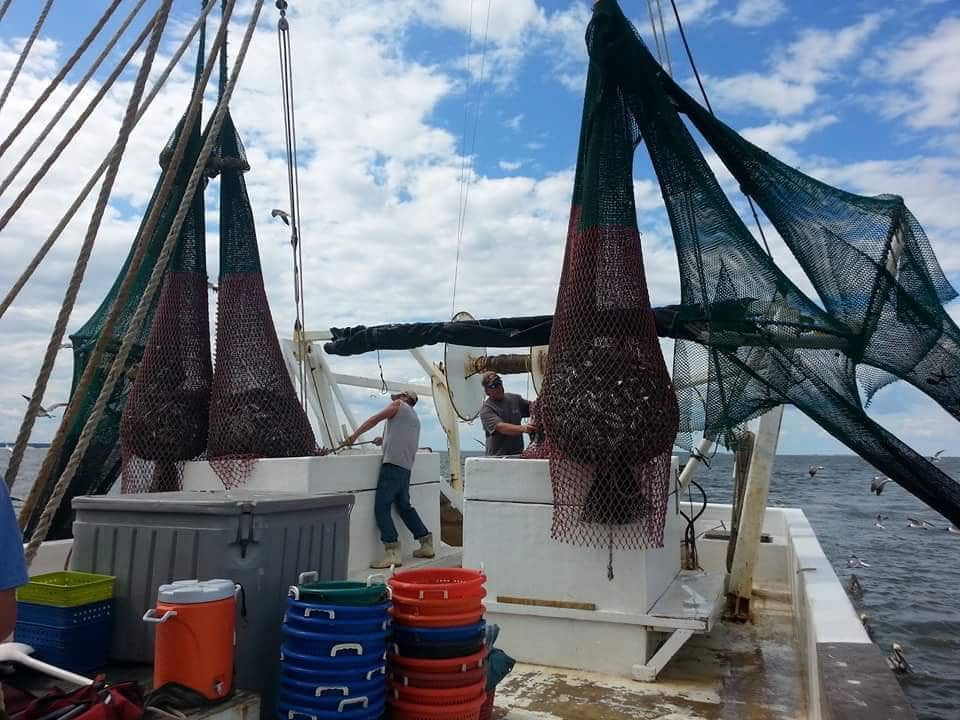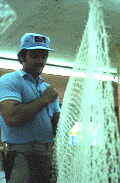 Billy's childhood was forever changed after he starting making nets. As Billy puts it, "For the next 10 years, summers on the beach were over. After school, I spent my time on the football or baseball field, then headed to the shop."
It was during these years Billy learned the art and trade of being a net maker. He'll tell you he had no idea he was learning from the best of the best. All he knew at the time was that if he wanted to be as good as his Pop or his dad, later named Captain Daddy, he had to move his hands faster and faster.
And get faster he did. Today, Billy Burbank III can make a 68-foot shrimp net in about 3 hours. A net that will last a full season, maybe even two.
Billy's life, like his grandfather's, is also intertwined with shrimping on a personal level and it gave him great stories to tell of the men and women he met shrimping the local waters and making nets for those who did.
Read on To Hear More About the Life of a Shrimper, Their Stories and Superstitions – in Part III in a Series of VII – Net Maker To The World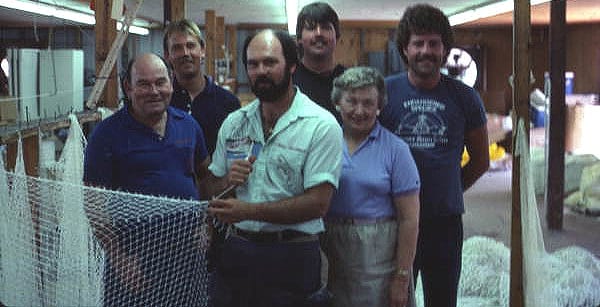 The Burbank family's net making venture has lasted for over 103 years, with the 4th generation William Hunter Burbank, IV, now handling production for Burbank Sport Nets, the offshoot of the original Burbank Trawl Company.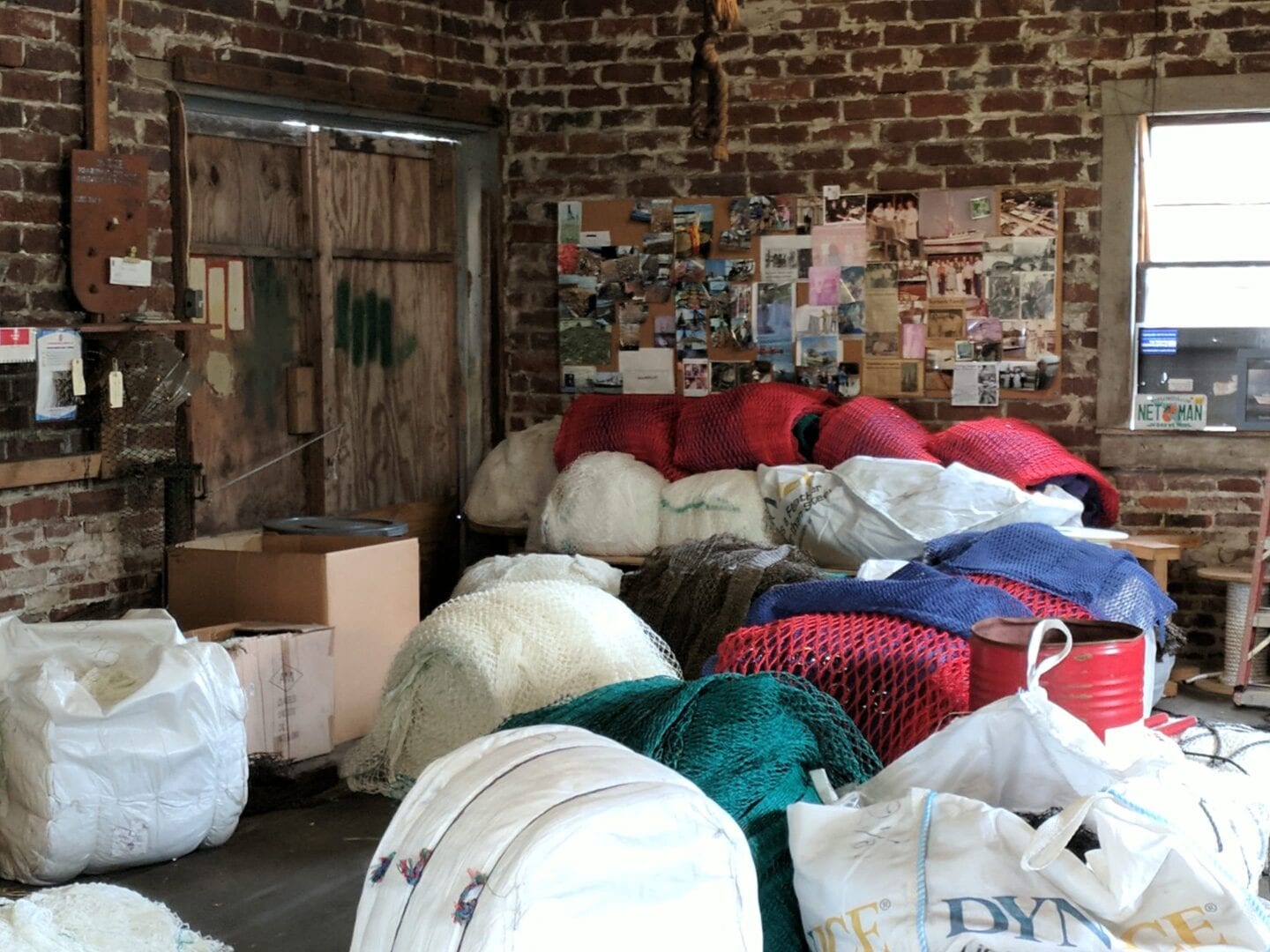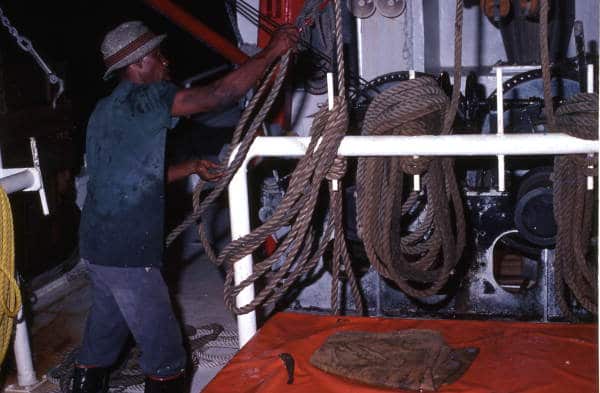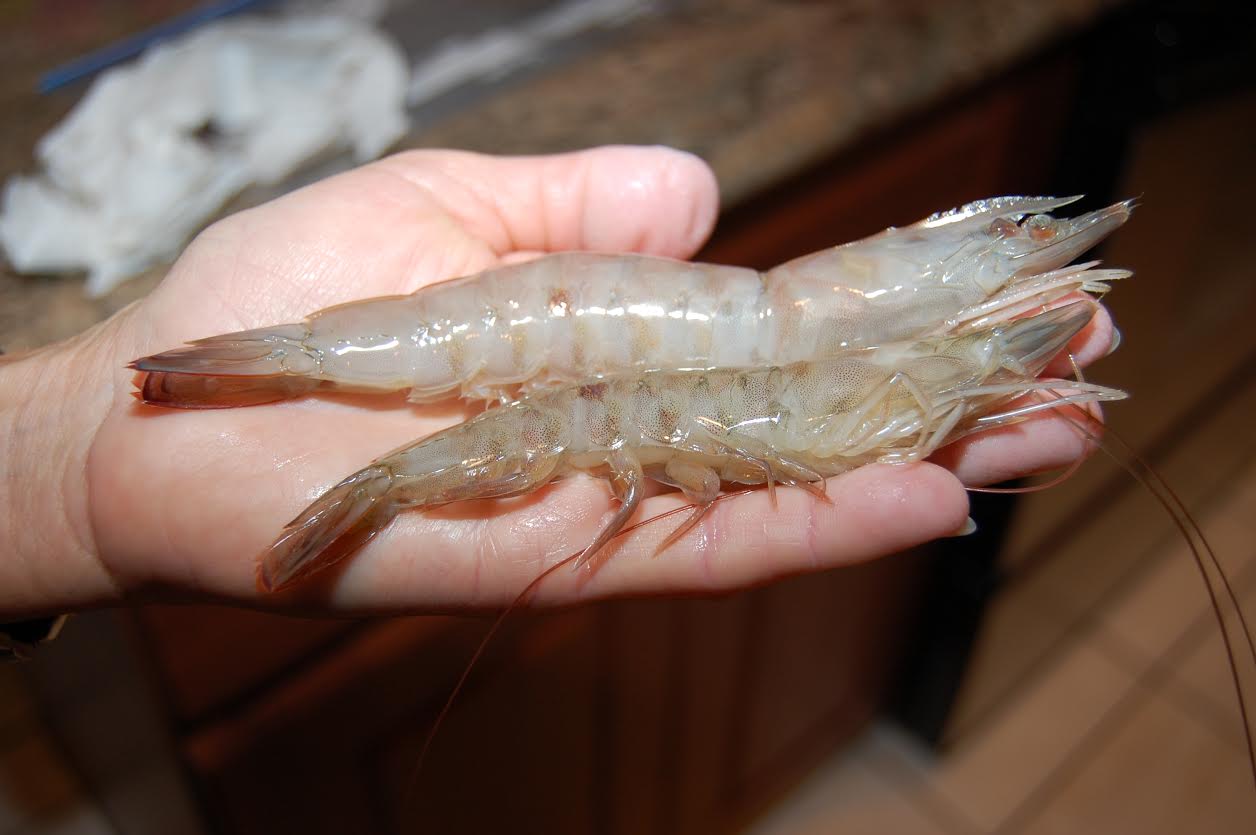 Visit Burbank Sport Nets
325 Pogy Place, Fernandina Beach, FL 32034
904-321-0976