Meet the Crane Island Team – Gina Worth  
Each morning, at around 9 a.m., Gina Worth heads to the 2019 Southern Living Idea House on Crane Island to prepare for the day's visitors. Her methods of preparation include routine tasks like turning on the lights, fluffing the pillows and unlocking the doors, but as House Ambassador of this year's Idea House, Gina is also responsible for guiding guests through the house of their dreams so they leave with more inspiration than they brought with them.
So, how does one get the title of House Ambassador? For Gina, the answer is the right place and right time. She and her husband, Bruce, moved to Fernandina Beach in December 2018. Together they own and operate their own carpentry and home building company named Hickory Creek Builders. As trained trim carpenters, they worked closely with the teams building the 2019 Southern Living Idea House and were instrumental in designing the woodwork and trim carpentry seen in the master bedroom as well as in other rooms of the house. As she has worked on the house both throughout construction and now after completion, Gina provides a unique perspective with all the visitors she meets.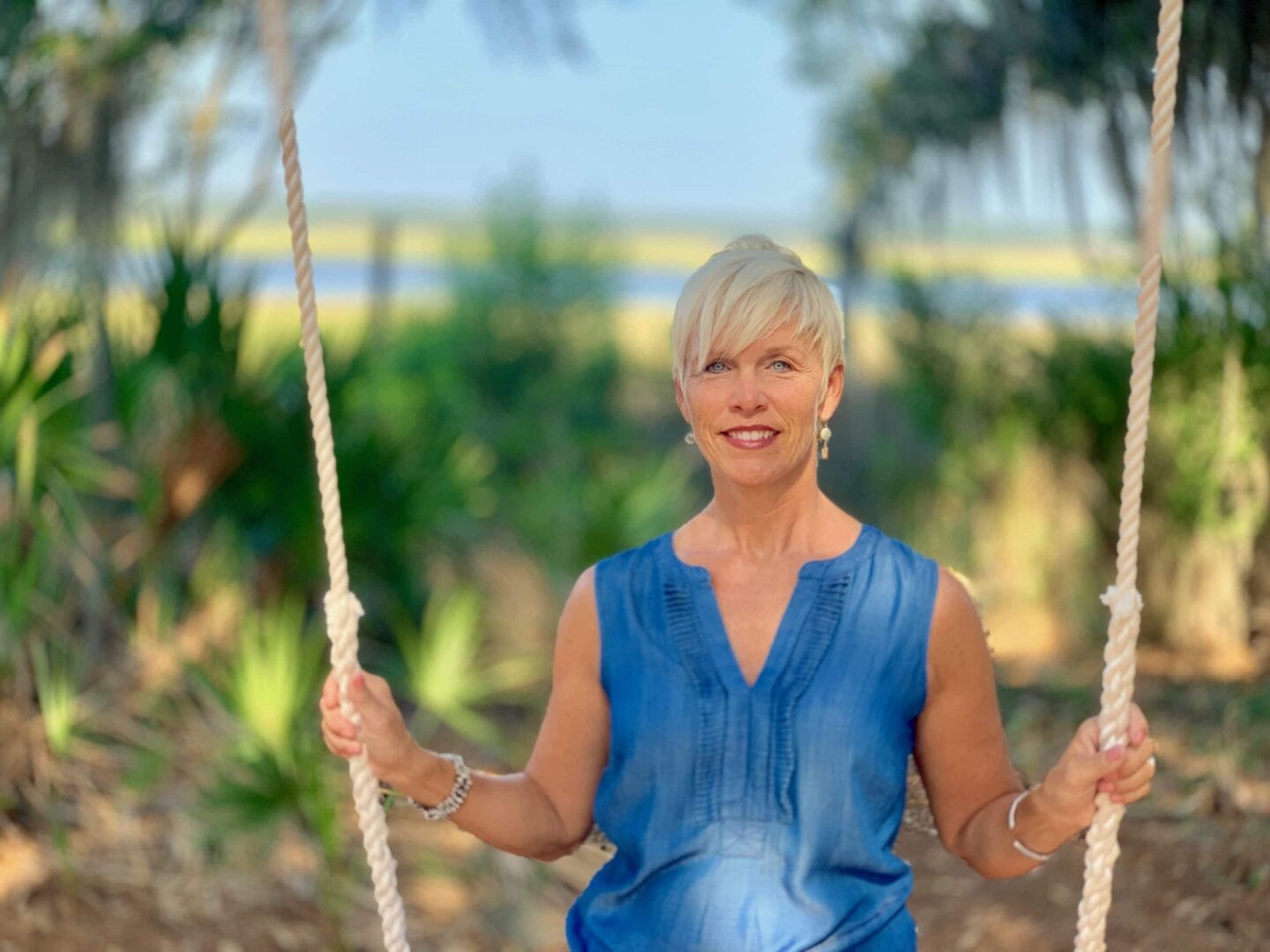 In fact, Gina says her favorite part of being House Ambassador is getting to talk and mingle with the people who come through the door each day.
"You never know who is going to walk through those doors," she said. "I've met people from Texas, Mississippi, North Carolina, Virginia and beyond, and despite being from different places, they all have the same goal: to gain inspiration from this year's Idea House.
Gina recalled a couple from Corpus Christi, Texas that she spoke with during one of her tours.
"They were middle-aged and were in the process of building a new home," Gina said. "They were stunned by the views and the magic the Idea House provoked and left with tons of ideas for their new home."
When telling guests about the house, Gina highlights how the architecture was designed to reflect Fernandina's historic design vernacular. Although brand new, the house looks like it could have been standing for more than 100 years.
Inside the home, it's hard for Gina to narrow down just one room that gives her the most inspiration — but if she had to choose one, she picked the butler's pantry.
"I never had a butler's pantry growing up, and I think the one the interior designer, Heather Chadduck Hillegas, put together in the Idea House is beautiful," she said. "That room embodies everything wonderful about the South, and I just love that."