Dockside Living
The Docks Of Crane Island
39 Direct Intracoastal Waterway Slips seeking adventurers, fishermen and women and great explorers of this lovely latitude of our planet here on Amelia Island, Florida. Crane Island's deep water docks feature the No Profile Boat Lift System for ease of getting into and out of the water.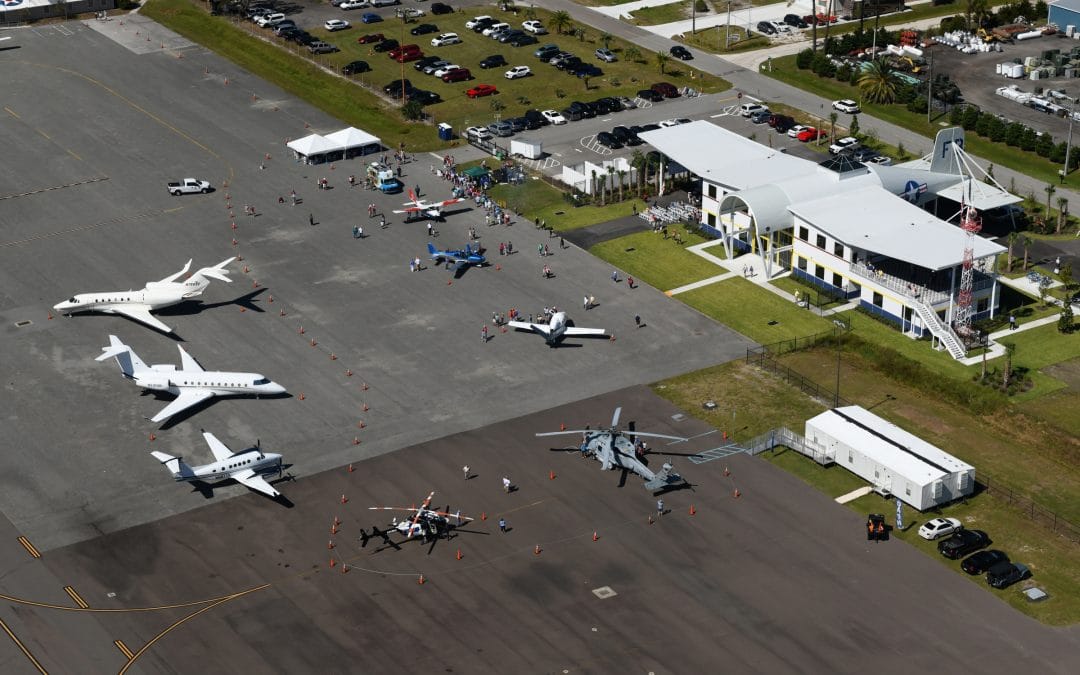 The Crane Island lifestyle begins with the journey there. For a pilot leaving Atlanta, that means taking off from Peachtree-Dekalb Airport and arriving on island time in (almost) no time. 
On a Friday afternoon in Atlanta, you'll find most of the city converging in one place that not many people want to be: traffic. The best remedy? Skipping the usual commute in favor of a southbound flight to an island where cars are optional and traveling by paddle board, boat or bike is encouraged.
Typically, a road trip from Atlanta to Amelia Island would take about 5 hours. But after a phone call to queue up the plane, a licensed pilot with a private hangar and fueled-up jet can leave their car behind and soar.
When the wheels touch down at Fernandina Beach Municipal Airport about an hour later, the island welcomes passengers with a serene change of pace. Originally built by the U.S. Navy in 1943 to train pilots during World War II, the 850-acre air airport recently strutted a new general aviation terminal that pays tribute to the site's rich military history while also offering modern amenities for today's flyers. Considering the airport is only moments from the Crane Island community, travelers can arrive at their home away from home via a breezy ride by golf cart or bike in a mere five minutes.
By design, Crane Island allows residents and their guests the luxury of maximizing their time and savoring every moment. The airport is just far enough away from home sites to maintain flight patterns with minimal interference to the community's airspace. In other words, you're not likely to be distracted while showing your granddaughter how to drop a fishing line or searching for seashells in a quiet state of meditation. In fact, there are so little distractions on Crane Island that it's likely a wave to your neighbor turns into conversation on the porch, and you lose track of time altogether.
Be warned: after slow mornings on the dock, sundrenched days on the Intracoastal Waterway and sunset celebrations with family and friends, you may not want to return to the city when the weekend comes to an end.
However, the beauty of an easy escape is that it's just as easy to repeat. Perhaps Wilbur Wright put it best: "More than anything else the sensation is one of perfect peace mingled with an excitement that strains every nerve to the utmost, if you can conceive of such a combination."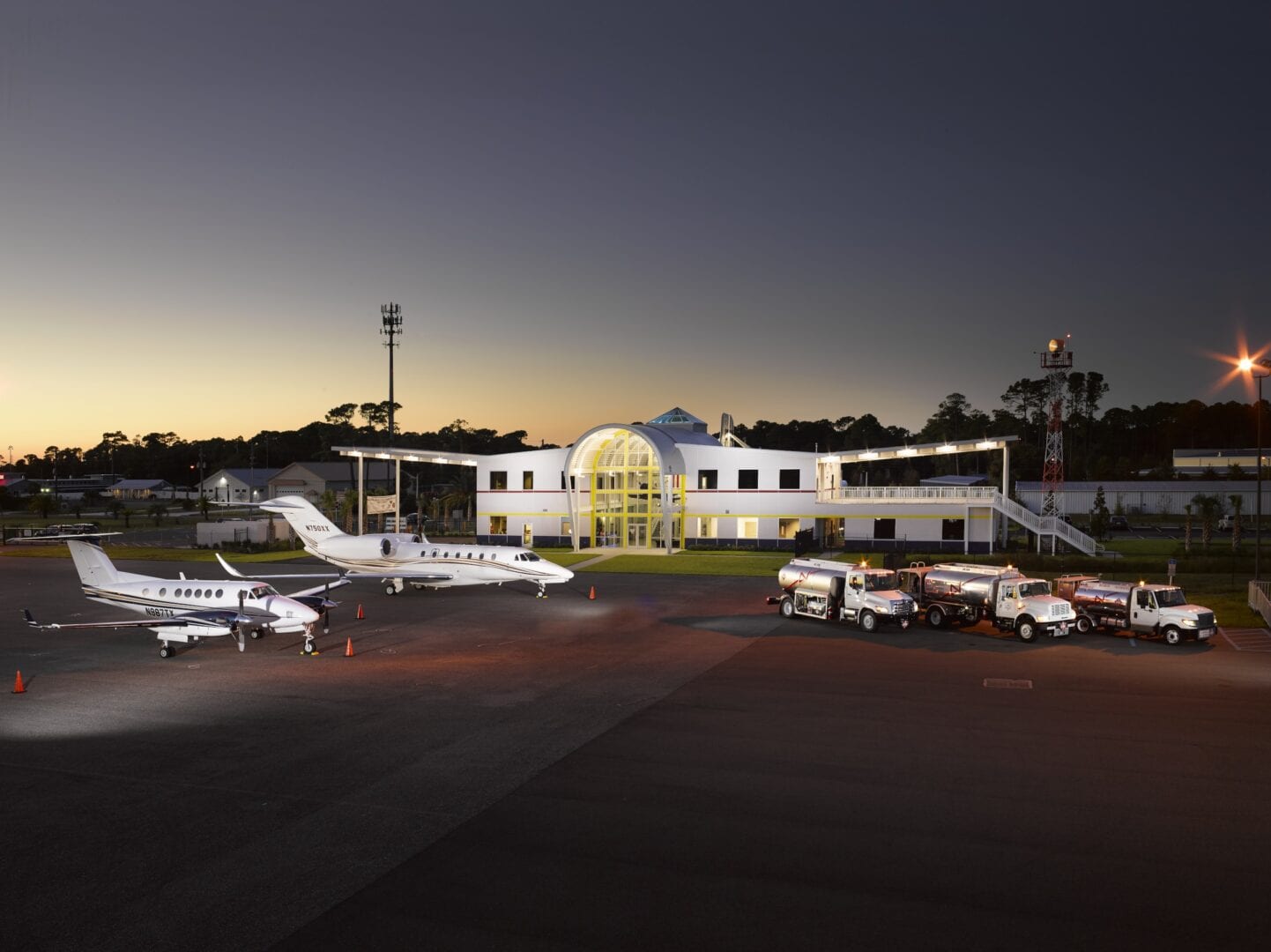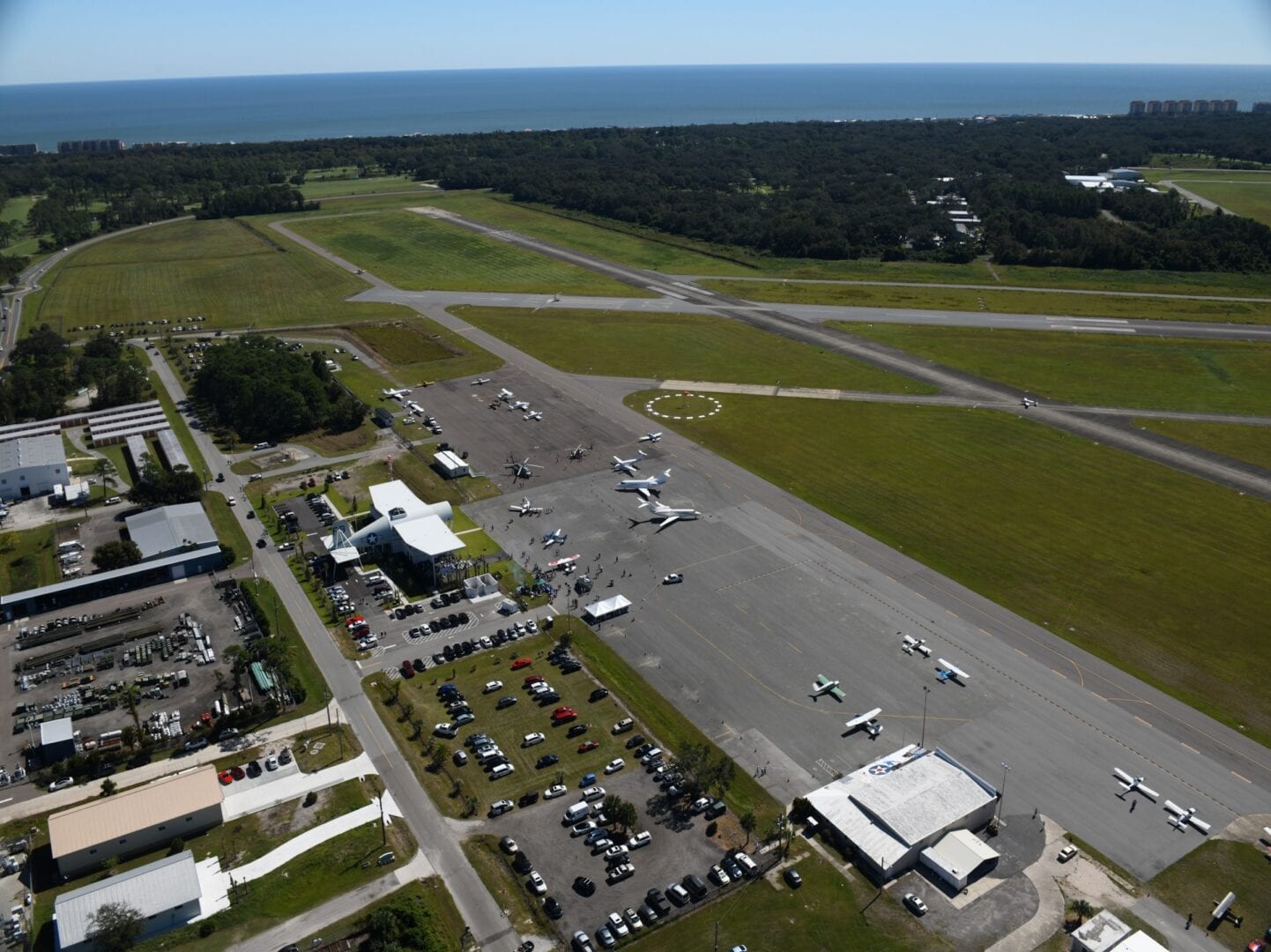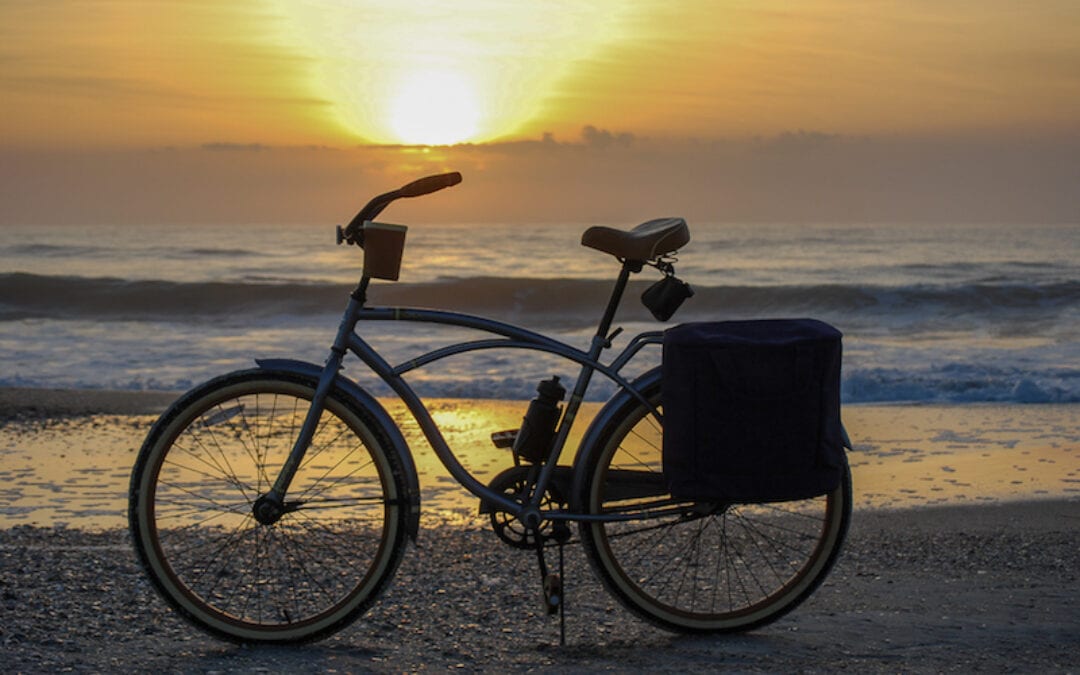 Warning
: preg_match(): Delimiter must not be alphanumeric or backslash in
/home/content/p3pnexwpnas07_data01/25/42050725/html/wp-includes/class-oembed.php
on line
271
Warning
: preg_match(): Unknown modifier '\' in
/home/content/p3pnexwpnas07_data01/25/42050725/html/wp-includes/class-oembed.php
on line
271
The Amelia River To Sea Trail
Over the years, Amelia Island has come to be known as having the best cycling in Florida. In fact, some would even challenge any visitor to name a better place to cycle in the state. The City of Fernandina Beach is one of only fifteen Florida communities to receive Bicycle Friendly Community status through the League of American Bicyclists. In the coming years the County and the City of Fernandina will be jointly pursuing Bicycle Friendly Community Status for Amelia Island in its entirety. In the past decade, the community has seen active growth in the realm of biking and in so, the town has responded with the addition of more trails and making it a priority to keep accessible and enjoyable for all locals and those who visit. In 2016 the North Florida Transportation Planning Organization drafted a study of the bicycling and pedestrian facilities on Amelia Island. This plan analyzed existing conditions and came up with recommendations for future facilities. These facilities not only included bike lanes, boulevards, and paths, but also a comprehensive wayfinding system. With over 50 miles of bikable trails, it's hard to come to the island and not see a cyclist or even partake in the activity yourself.
We at Crane Island are thankful to be a part of the growing cyclist community and trail. Years ago, the dream of having a trail that connected the Amelia River to the Atlantic Ocean started to make its way into reality. We have helped to make that possible with the bike trail on Crane Island helping complete the "River" portion of this trail. This 2.1 path will lead from Beach Access 30 along Simmons Road to Bailey Road and then connect in with Crane Island allowing cyclist and runners to experience views of the Intracoastal Waterway like never before. Mike Pikula, founder of Friends of the Amelia Island Trail, has always believed that "a trail is better than a road" and has worked hard to bring and maintain trails in Northeast Florida. From his years in the Air Force, he traveled the world experiencing how so many cultures incorporated cycling into the daily ins and outs of living. Mike is a humble and passionately driven to give the community the opportunity to get active.
We invite you to the Crane Island Park to enjoy a ride, walk or run, and soak in the magnificent ancient oaks and maritime forest. We believe in connecting with nature and a sense of wellness and hope to meet you on the trails soon.
"We strive to meld the environment into outdoor activity."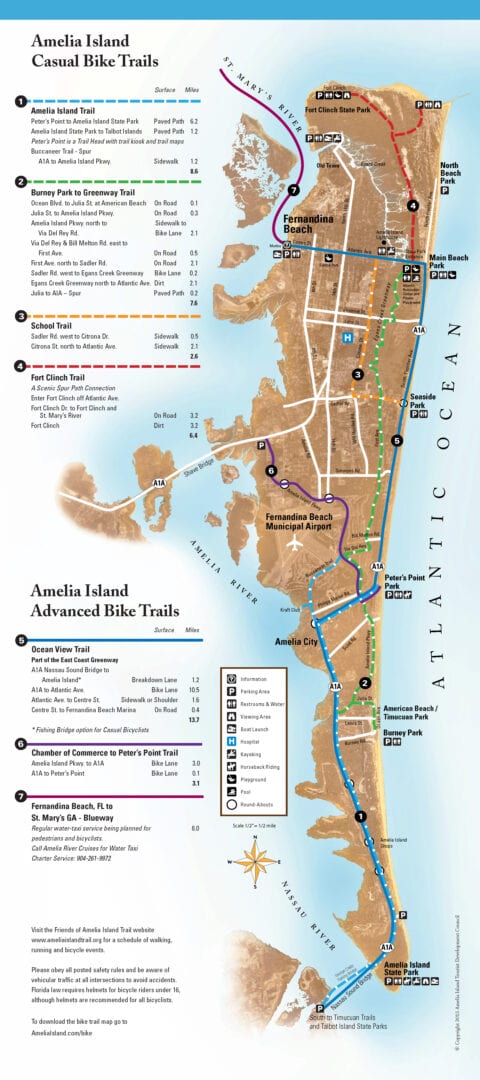 In 2013 Nassau County was awarded $1,720,000 to create the Simmons Road Multi-Use Trail, a trail running east to west to allow for non-motorized travel. The trail accommodates both commuting and recreating users and connects to commercial and residential sectors. The trail, which is the highest priority for the North Florida Transportation Planning Organization (NFTPO) and Nassau County for FY 2019, will stretch across 2.2 miles of the island.
"The ARTS Trail is centrally located and ideally situated on Amelia Island to provide a highly desired and much needed east/west corridor for non-vehicular traffic. The trail will serve both the commuter and leisure users and ultimately reduce vehicular miles traveled on Amelia Island."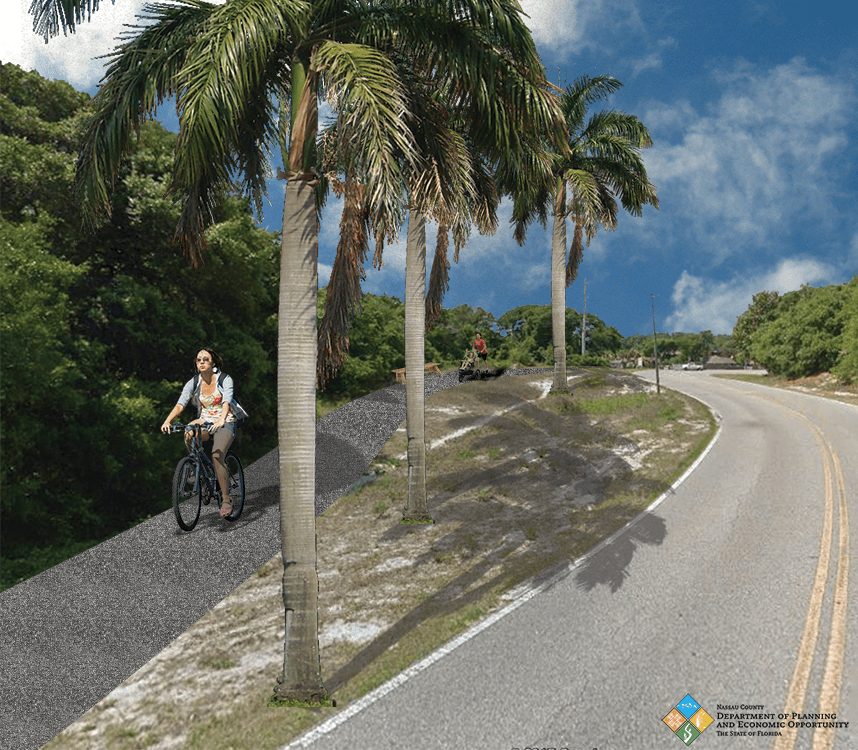 "This project will connect numerous residential developments to a wide variety of retail, service, and recreational opportunities. Notably, the pristine beaches of Amelia Island, the resort and dining amenities ofsouth Amelia Island, the retail and service opportunities of central Amelia Island, the Ybor Alvarez Sports Complex, and the entrance to Crane Island. "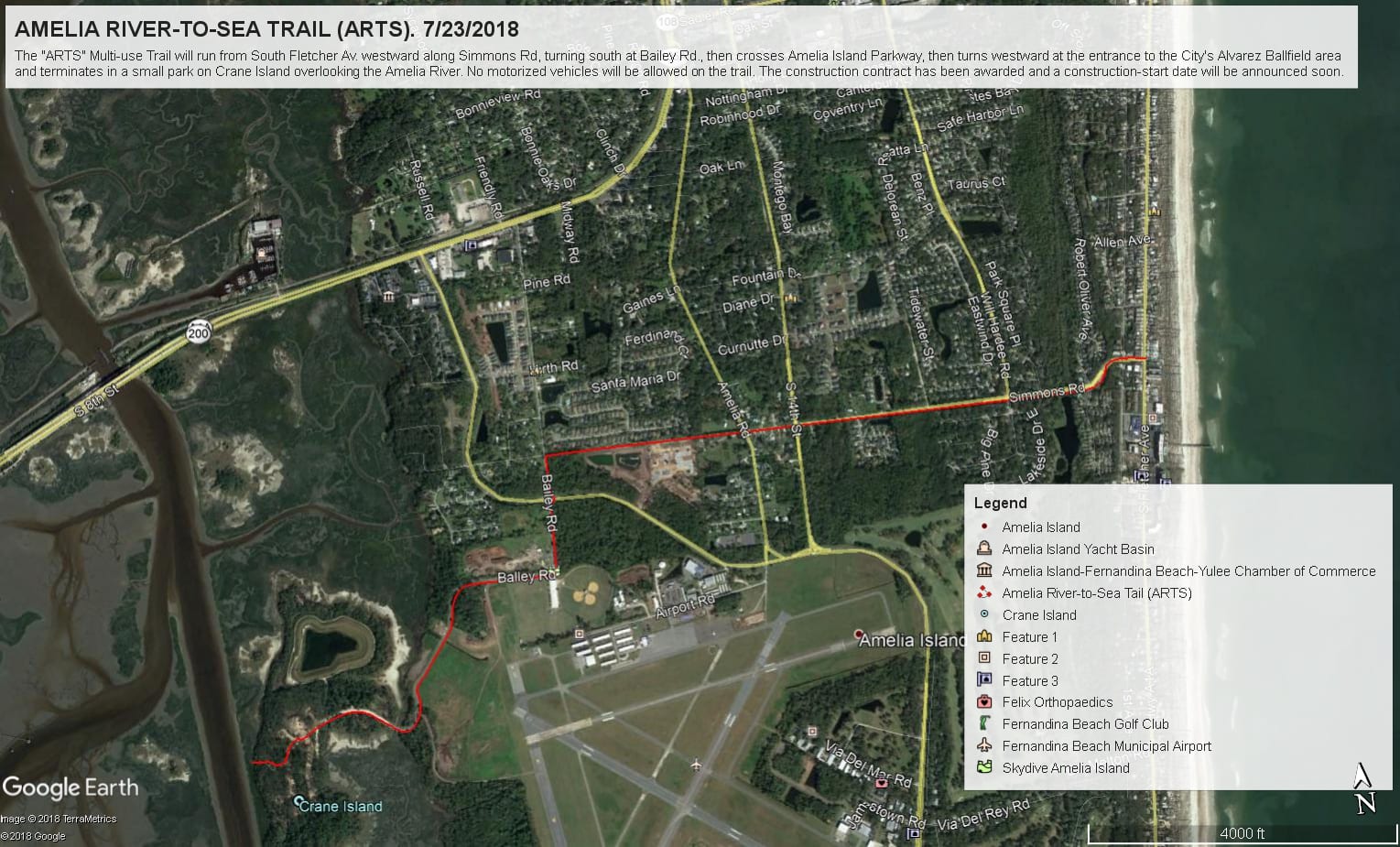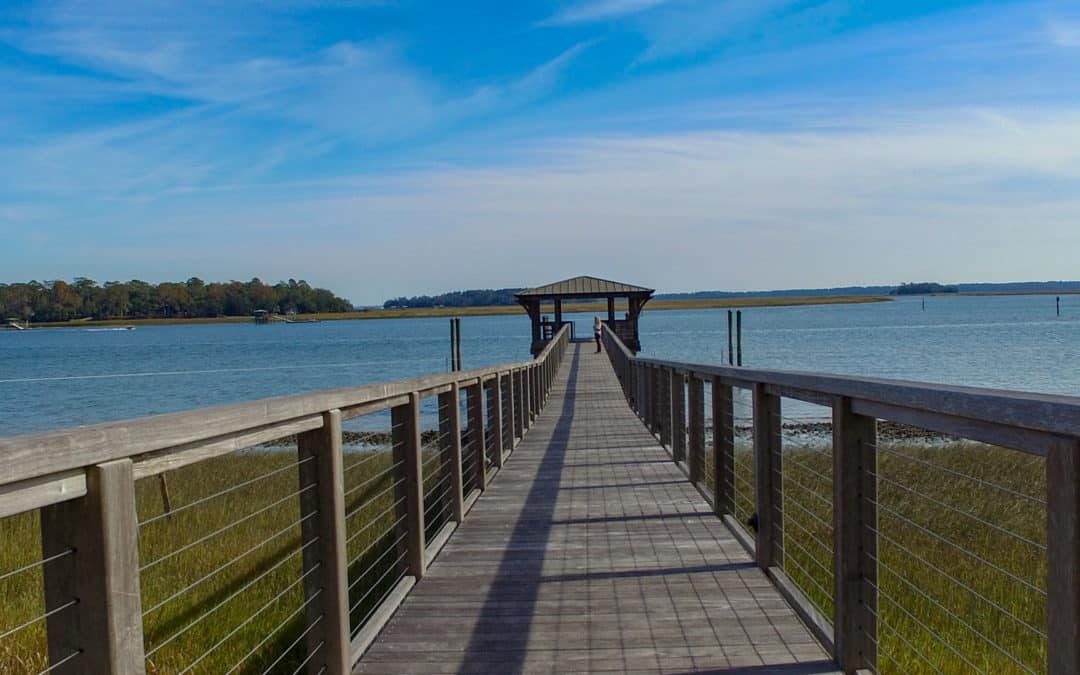 Crane Island is an island within Amelia Island Florida and the western boundary of the island sits directly on the Intracoastal Waterway. From a navigation perspective, we are situated on Kingsley Cut and channel marker 18 is just off our island at nearly the midway point. As we thought about and planned for the Dock program here at Crane Island has a couple of important goals in mind:
– We wanted our boat and water lovers to have an easy way to enjoy getting into and out of the water.
– We also wanted it to be a safe experience and we wanted it to be aesthetically pleasing to the eye.
The plan we have put in place reflects these goals and we believe the Docks of Crane Island will be a bit of signature of our island hamlet and will be a bit of a "launching pad" for daily adventures and experiences one can have to engage the natural environment around us. We have 39 slips in all for the 113 properties here and we connected with the No Profile Boat Lift team to create a lift system that was both beautiful and safe. Many visual details of the system are below and we invite you to visit the No Profile website at https://noprofileboatlifts.com/. 
Deep-water lots are always a prized real estate find and it is particularly special here on Amelia Island and Fernandina Beach as there are not many to choose from. We believe we have nearly doubled the capacity of deep-water dockage here on Amelia Island and the proximity is also quite nice as it literally steps away not thousands of feet away like so many on-island docks.
We invite you to take a closer look and we welcome your questions and comments about our docks and what homesites have deeded dock access.
Warmly,
The Crane Island Team
[wl_navigator][wl_geomap]
No Profile Dock System – Videos