Crane Island Highlights
Just The Facts Please
What is Crane Island?
WhereWe are an island community within Amelia Island Florida. We will be 113 neighbors strong who all get to enjoy this pristine maritime forest directly on the Intracoastal Waterway. Simply, we care about mother nature and design that never goes out of style. We also enjoy the luxury of a beach you can bike to, a river you jump into, and a whole lot of good in between with Amelia Island & Fernandina Beach.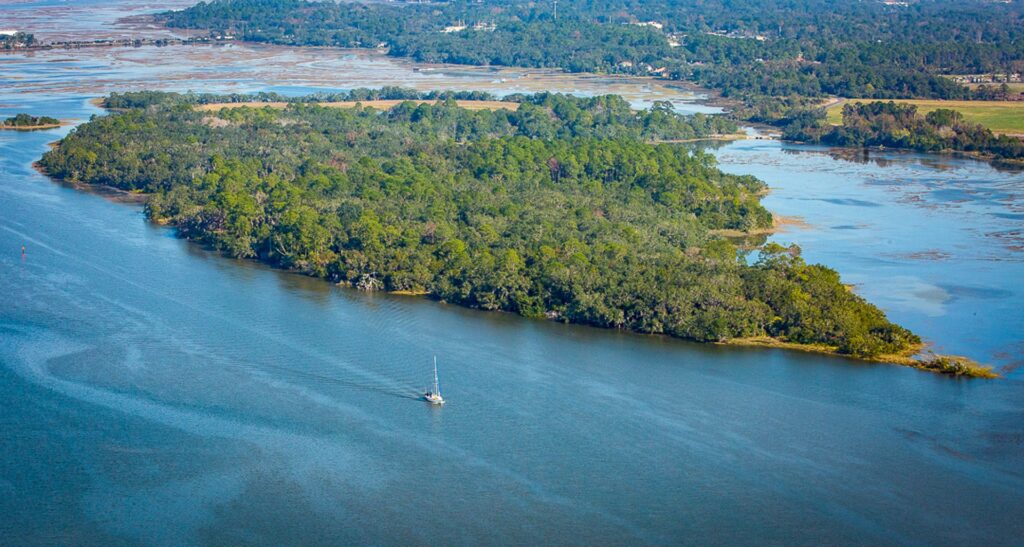 Where is Crane Island?
See what Coastal Living says about Amelia – Click For Aricle on Most  Relaxing Locations

Situated on the western edge of Amelia Island just to the south of  A1A. Crane Island is 185 acres of maritime forest preserve and Intracoastal Waterway splendor. Close to everything but yet private and contained. Please come and explore all that is here "on island"… both of them.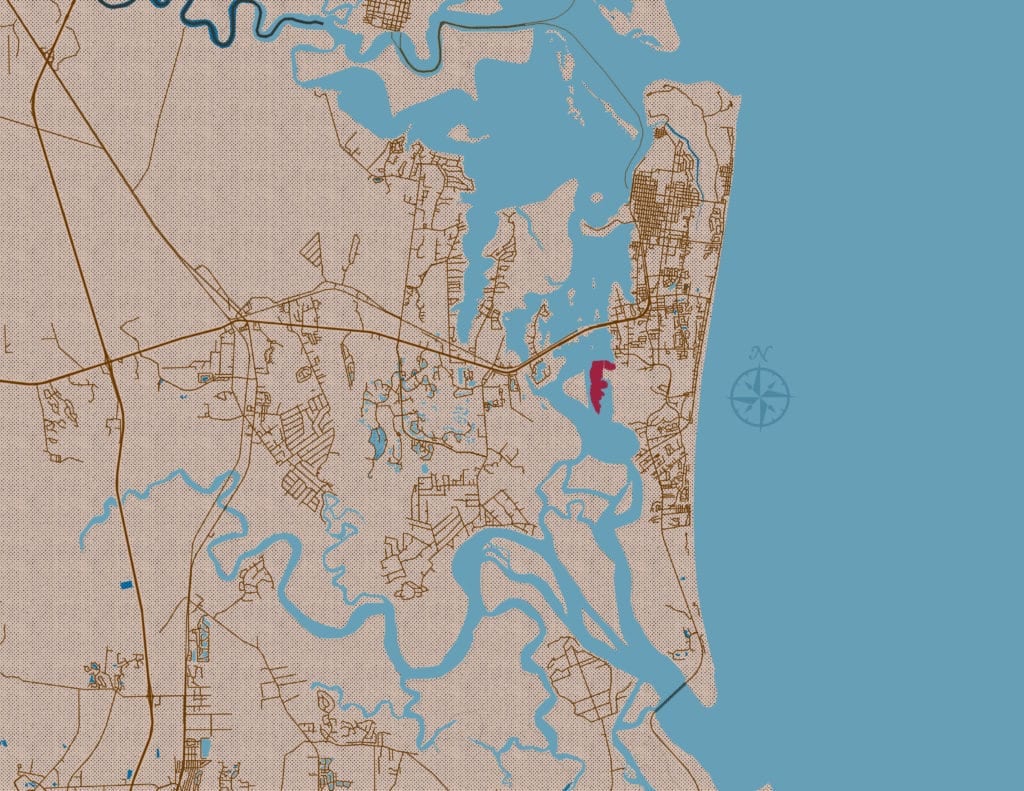 Is there a Community Map?
Is there a map? Yes indeed. We have a little "old school" map (below) and then if you want to have a little fun, try out the "magic map"
Old School Simple Map: Click For Map
Interactive "Magic Map"  Click For Map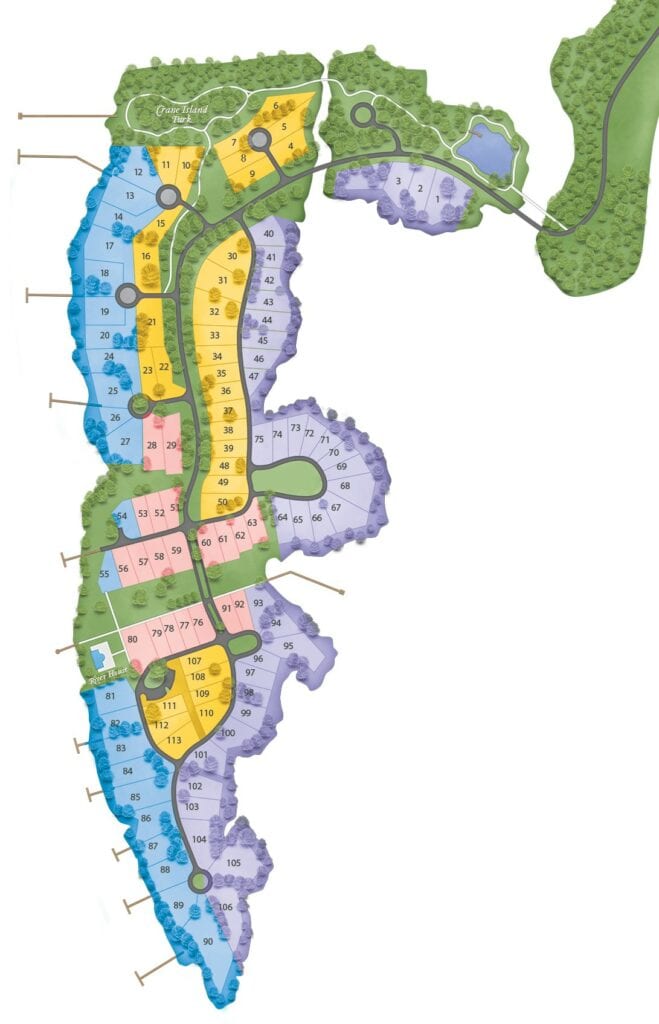 Lifestyle & Amenities
We believe that experiences and lifestyle should have a few important attributes:
To celebrate life fully, one should be given great levels of choice
Choice doesn't have to be expensive or contrived but authentic, personal and fun
Adventure creates enrichment so start seeking, exploring and enjoying what's around you. 
We tend to think of Crane Island as a "base camp" for loved ones. You can wake up, walk to River House, get in a great work out in the lap lanes or gym overlooking the River. You could also kick off a mean bike ride and hit the trails and ride to the Beach in 2.5 miles or set out on a long journey along the 51 miles of path and trails here. You could also do nothing at all and maybe read your morning paper and enjoy your coffee overlooking Kingsley Cut (Intracoastal Waterway) and get in a perfect frame of mind to start your day. In a 5 minute drive, you are at 30+ restaurants, 3 grocery stores, multiple golf courses, marina's and 12 miles of coastline to take in.  30 to 45 minutes gets you to a major metro city with Jacksonville offering tremendous offerings in the Arts, Healthcare, Shopping, Dining, and an International Airport.
Closer to home and back to the "base-camp", Crane Island presents this incredible private haven in one of the purest maritime forest islands in the United States.  We are a sanctuary of privacy yet we are so close to everything one would want. Our parks, trails, and River House are the beginning and the rest of is up to you. When you are on an island within Amelia Island, a lot is possible by land or by boat. For those who enjoy the service and delivery of a club experience, one of the options to consider is the Amelia Island Club.  Complete with 2 golf courses, 20+ tennis courts, multiple restaurants, a world-class Beach Club, fitness, and use rights to the Omni resort, there is often something for everyone here.
Beyond that, the wonder of Amelia Island & Fernandina Beach is at your doorstep and we invite you to watch the below video and be sure to check out the many tours we put together on our interactive map to experience the island from a "locals" point of view.
What will the homes look like?
The architecture will take its cues from the canopy of Spanish moss and sea of palm fronds, and embody a low country, coastal luxe aesthetic. Four architectural styles will gently guide the custom home designs.
Each home will maximize exposure to the island and feature a stunning front porch, a signature experience for the community. We created Design Guidelines to help shape this Crane Island Style with 4 interpretations of Amelia Artisan, Florida Homestead, Island Contemporary, and New Carribean.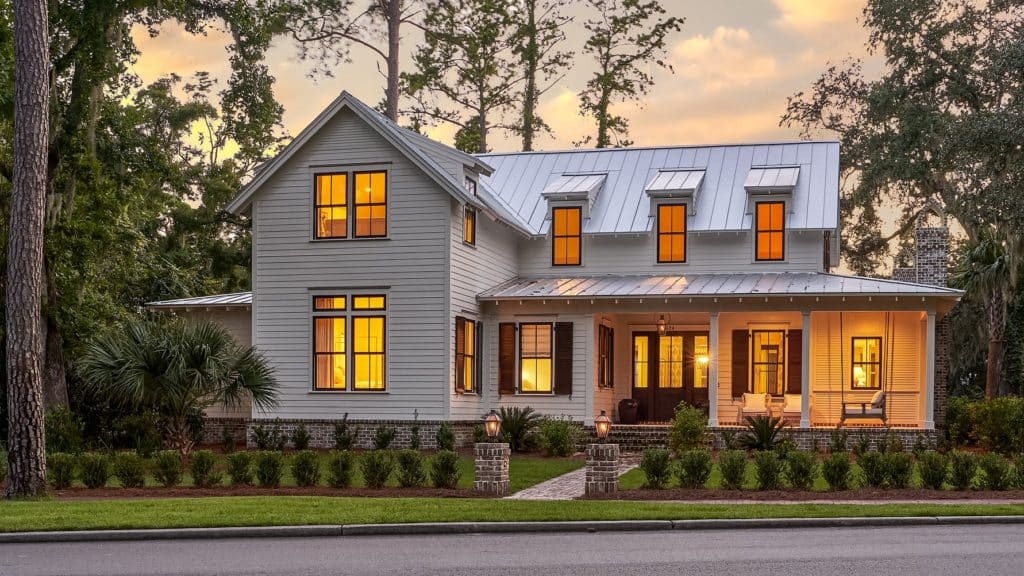 Photo – DF Luxury Homes – Crane Island Participating Builder Program Member
Who are the Builders?
Crane Island has 4 custom builders to select from. All 4 have decades of experience in their own right and their collective talent represents some of the finest craftsmanship in the region. All have personally committed to embracing the tradition of the Crane Island Style.and all have partnered with world-class design architects who are all very accomplished in the Lowcountry Tradition.
The builder team includes:
Crafted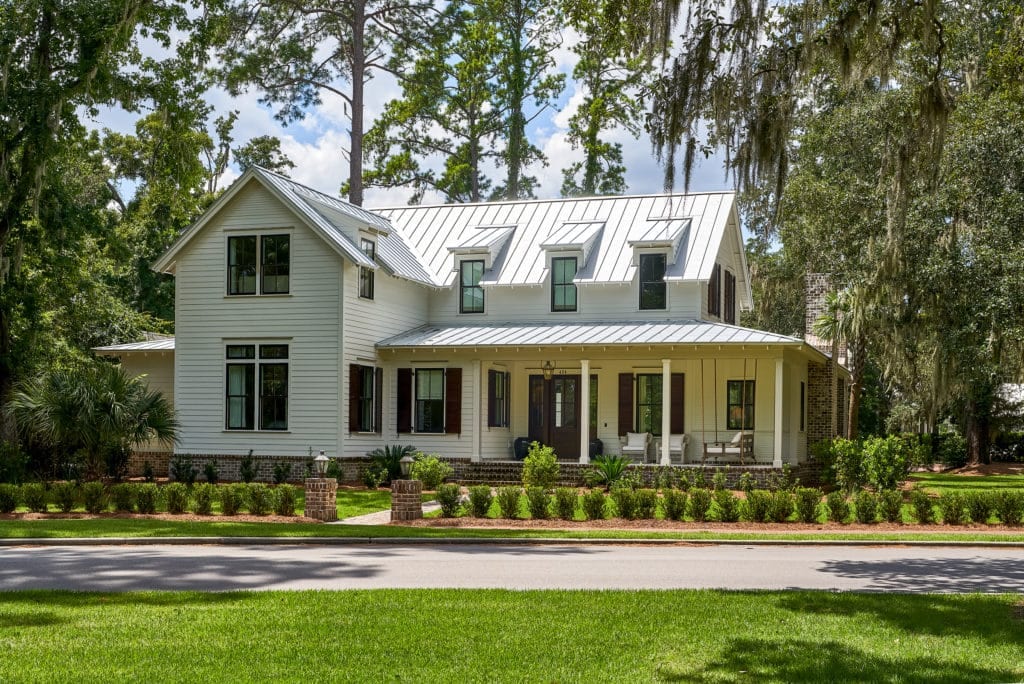 Who are the Architects?
Crane Island has partnered with the best in class Southern Architects who understand to their core what Lowcountry vernacular architecture is all about. We are so proud of the team we have assembled here and we hope you enjoy watching their creations come to life at Crane Island.
Some Example work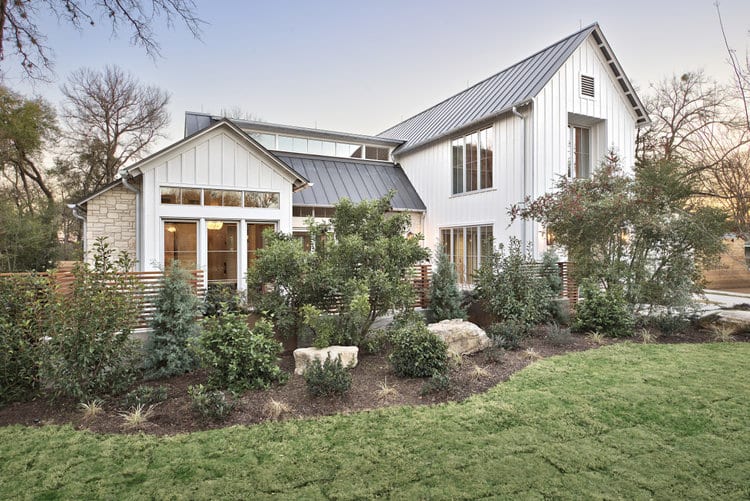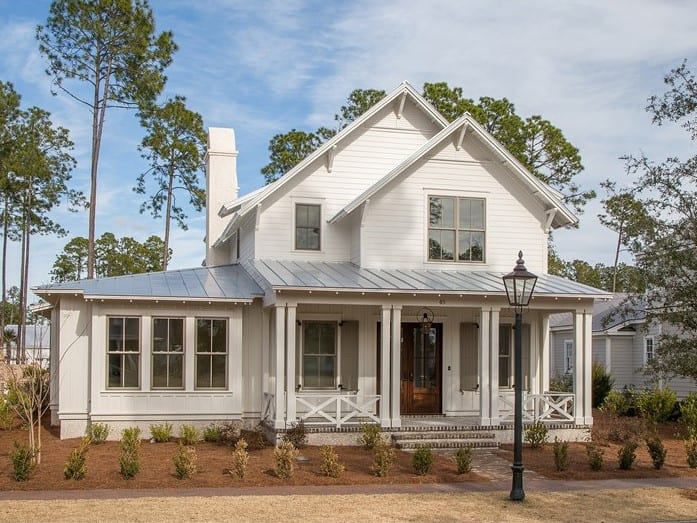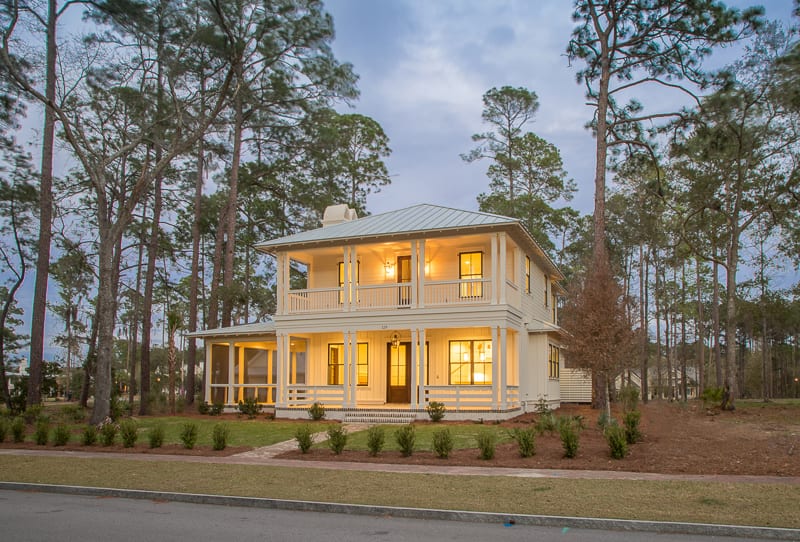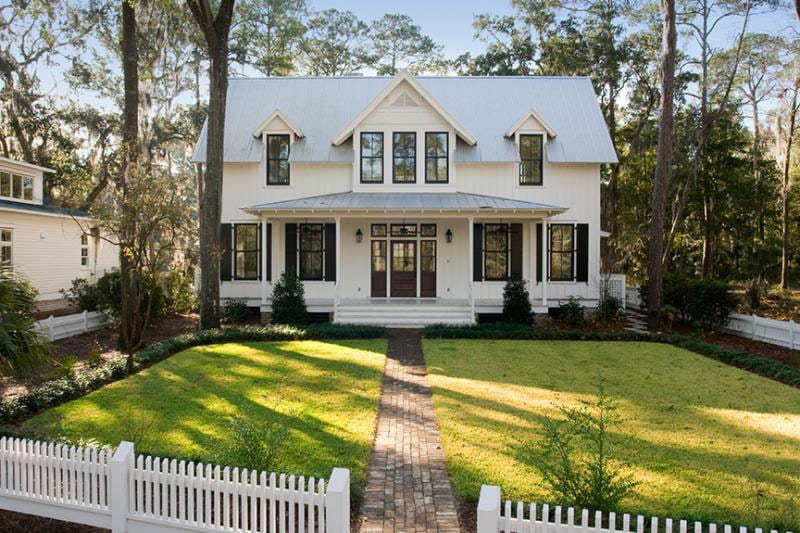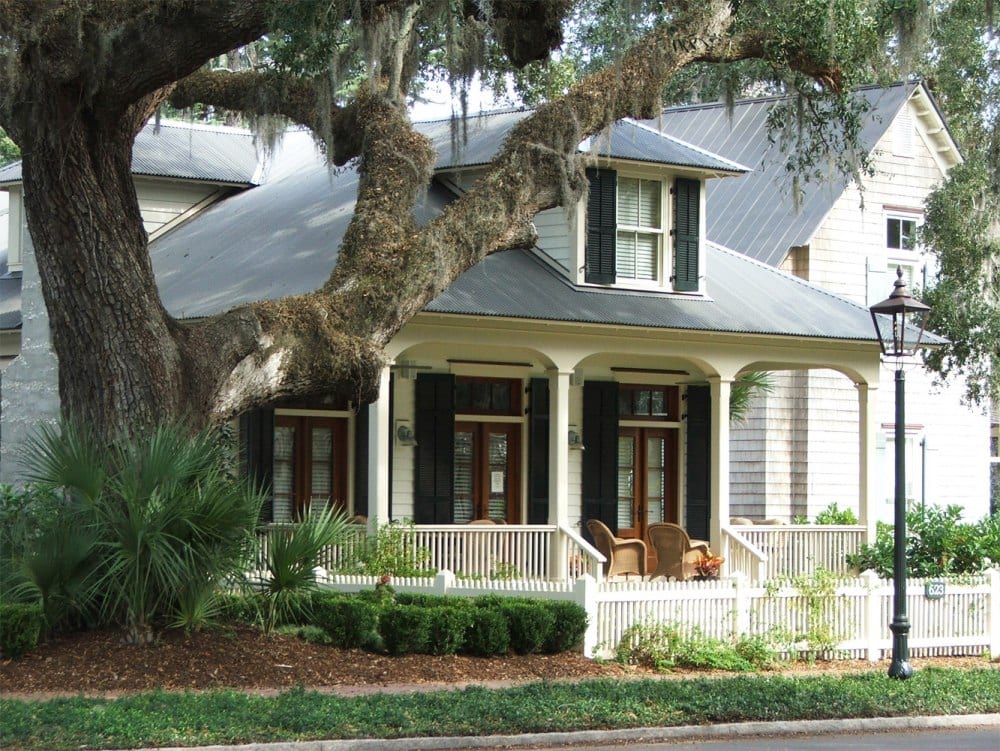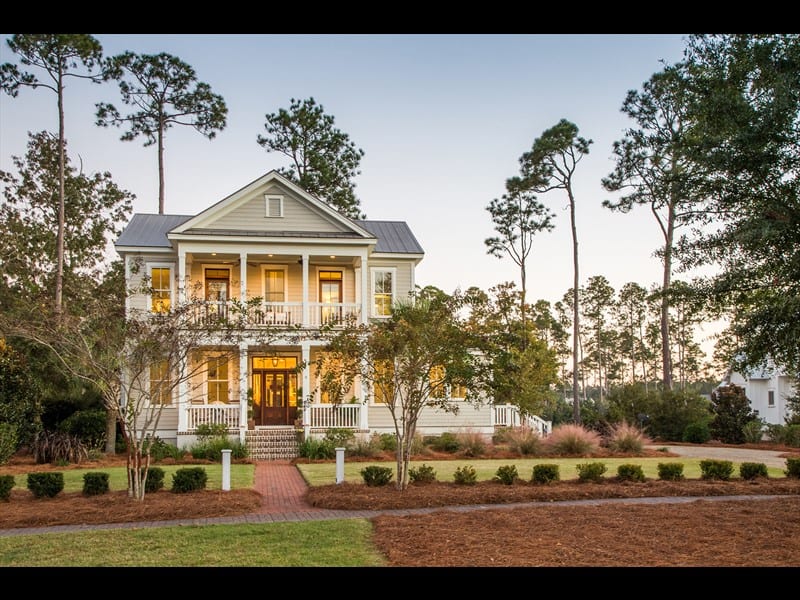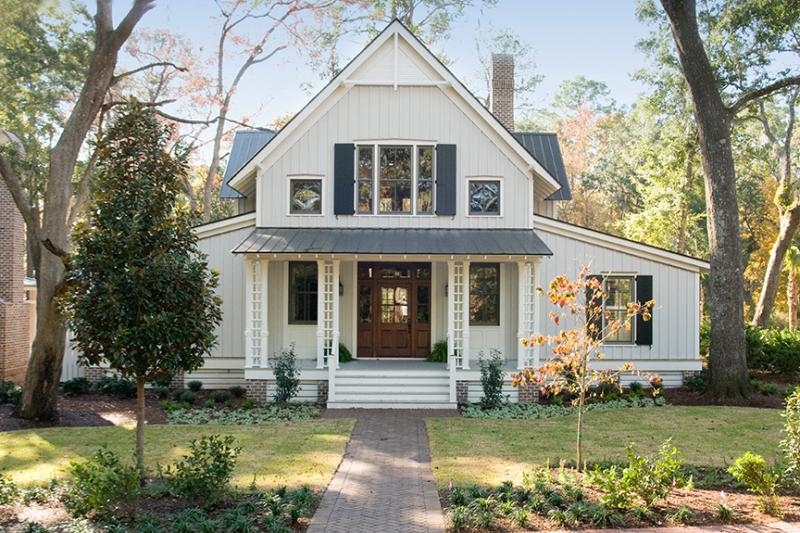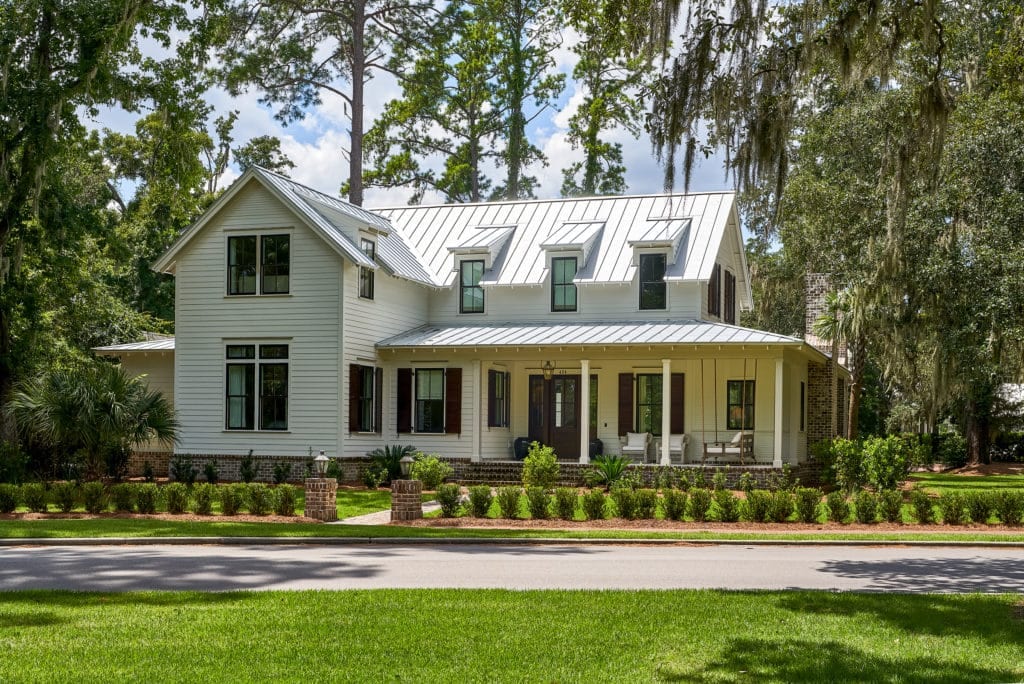 What are the price ranges?
We get this question a lot and so we thought we would get out in front of this. Overall, the community will range with land and home from $750K to $3M+
Pricing Summary
Forest Homesites –         $345,000 – $465,000
Marsh Homesites –         $525,000 – $595,000
Park Homesites –            $425,000 – $750,000
Intracoastal Waterway –   $995,000 – $1,200,000
Home & Homesite Packages From $700's to $3M
New Construction Budget – $275 to $325 per AC Sq Ft
Interactive Map with Home Pricing Available at: Click for Map
Homesite Pricing & Sales To Date: Click Here
Does this help?
What is being offered today?
Once you have established your affinity for Amelia Island & Fernandina Beach and that Crane Island is where you want to dwell the process of purchasing is quite easy. We began this journey about a year ago putting in streets, utilities and getting ready to be able to transfer our land to end users so they can start the process of building. Crane Island received its plat recording on mid-May 2018 and we are now in the process of bringing out 7 new homes starting just after Labor Day and ongoing for the next 2 months. New buyers are in process as well as we have sold 25% of our first 47 homesites and so we wanted to outline the process below.
Select Homesite (Marsh, Forest, Park or River)
Available Homesites –
Hire Architect or use a Portfolio Homes Plan
Hire one of our 4Builders
Build Dream Home (10 to 14 months depending on size)
What is the time frame & progress to date?
2017
Crane Island improvements began in earnest in the Spring of 2017 with creating the roadways, underground utilities and common area trails and parks.
2018
–  The first phase of 47 homesites was released to the market and in May 2018 we received our recorded Plat from Nassau County enabling construction of homes at Crane Island. 
To date (August 2018), we have binding contracts on 12 Homesites. 2 have closed, 5 more will close
in
September,  2 will close in October and the balance before the end of the year. 
– The RiverHouse Gathering House Amenity ($2M+ facility) will commence in October of 2018 with completion for June 2019. (2 Lap lane pool with infinity edge on the Intracoastal Waterway, work out area, gathering house, Crane Island Paddle Club with kayak & stand up paddles). 
– 4 Builders are constructing 6 homes that will all be underway starting Labor Day '18 to Nov '18 with completion May to August '18.  More homes are in process and we have two property owners ready to commence immediately. 
Crane Island Home Collection
Appetizer VErsion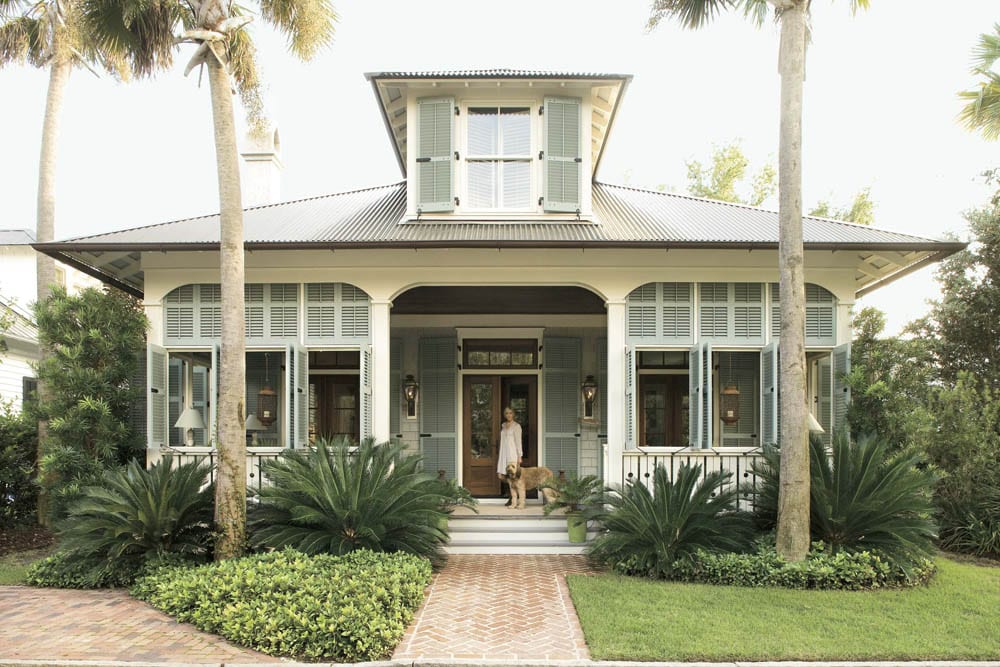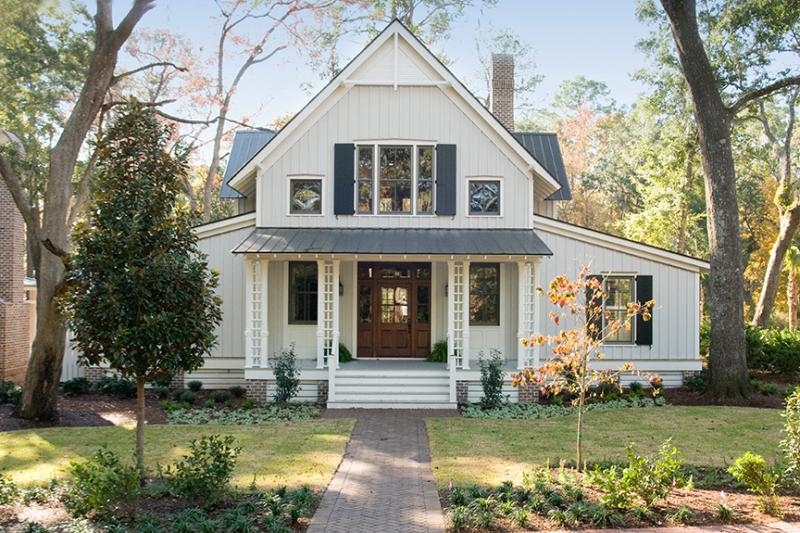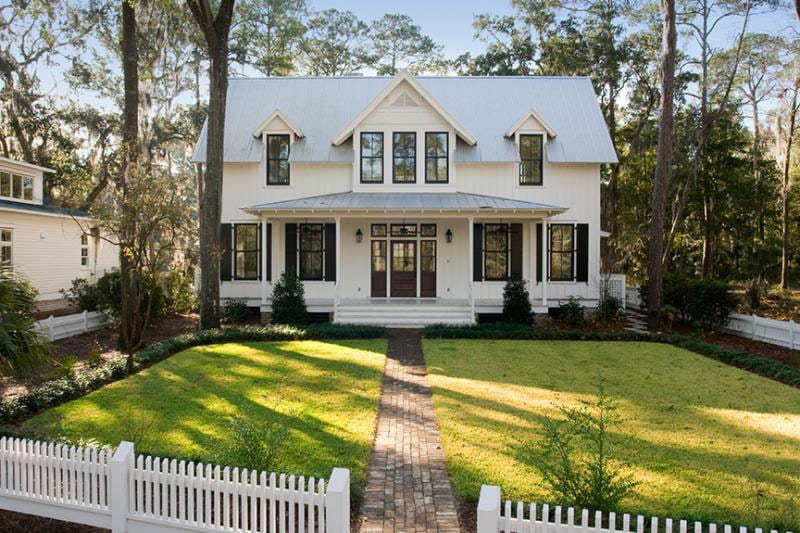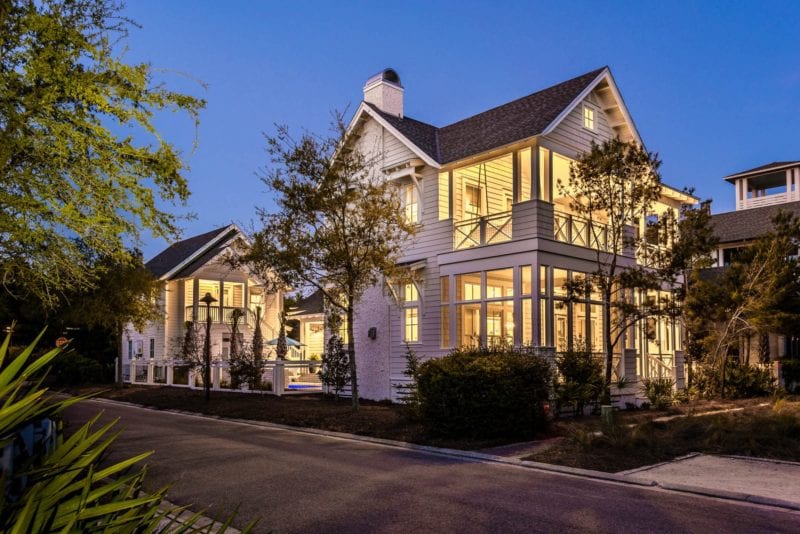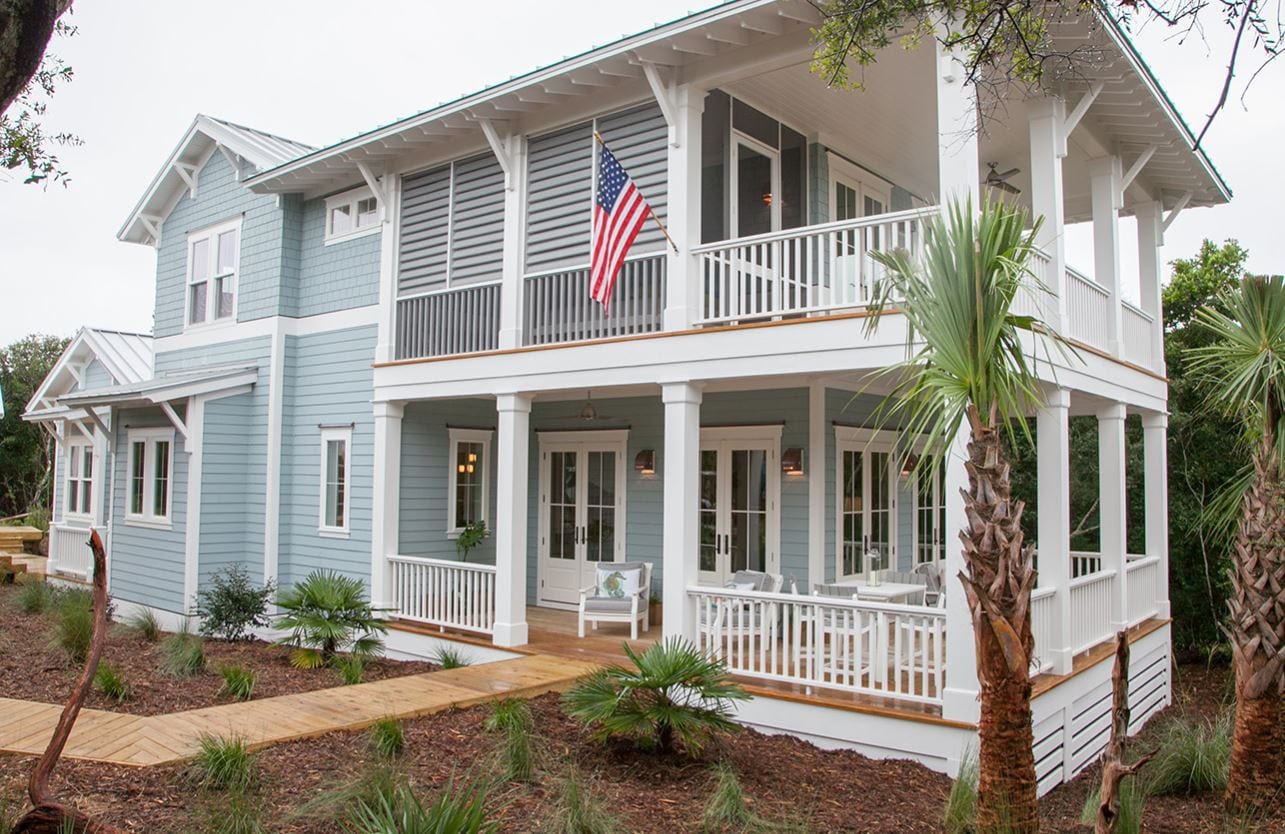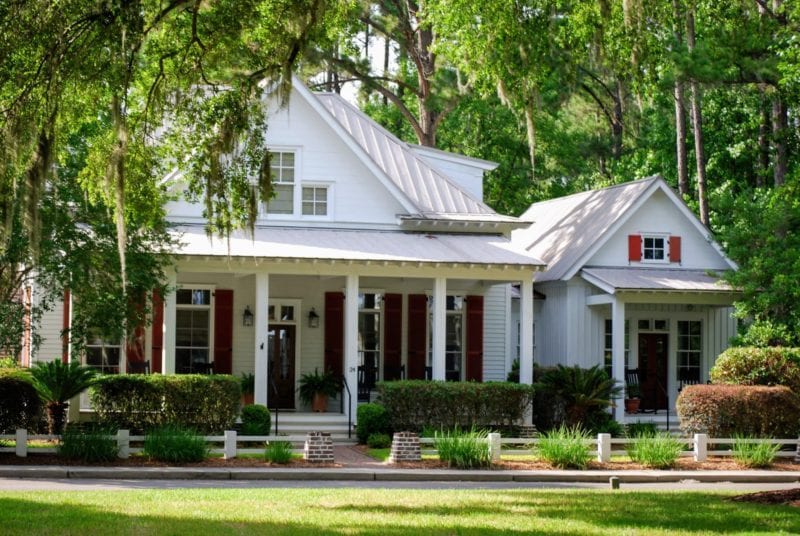 MDG - Cottage of The Year