CRANE ISLAND REAL ESTATE: WHAT'S FOR SALE & HOW DOES IT WORK?

Every day, we get asked this question so we thought we would get out in front of this with you. It's really quite simple. We have 113 homesites to offer to the market. We partnered early with some of the best vernacular Architects, so we have dozens and dozens of plans to choose from. To make it all come together, we have 6 builders who then build your home.
So now the big question.. How much?  Simply home and land packages run from $2,200,000 to about $7,000,000. 
Homesites – $450,000 to $1,000,000
New Construction – Budget $550 – $600+ per square foot of AC Space
Example –  3,000 square foot home construction could range $1,650,000 to $1,800,000 for home construction + then add the land price.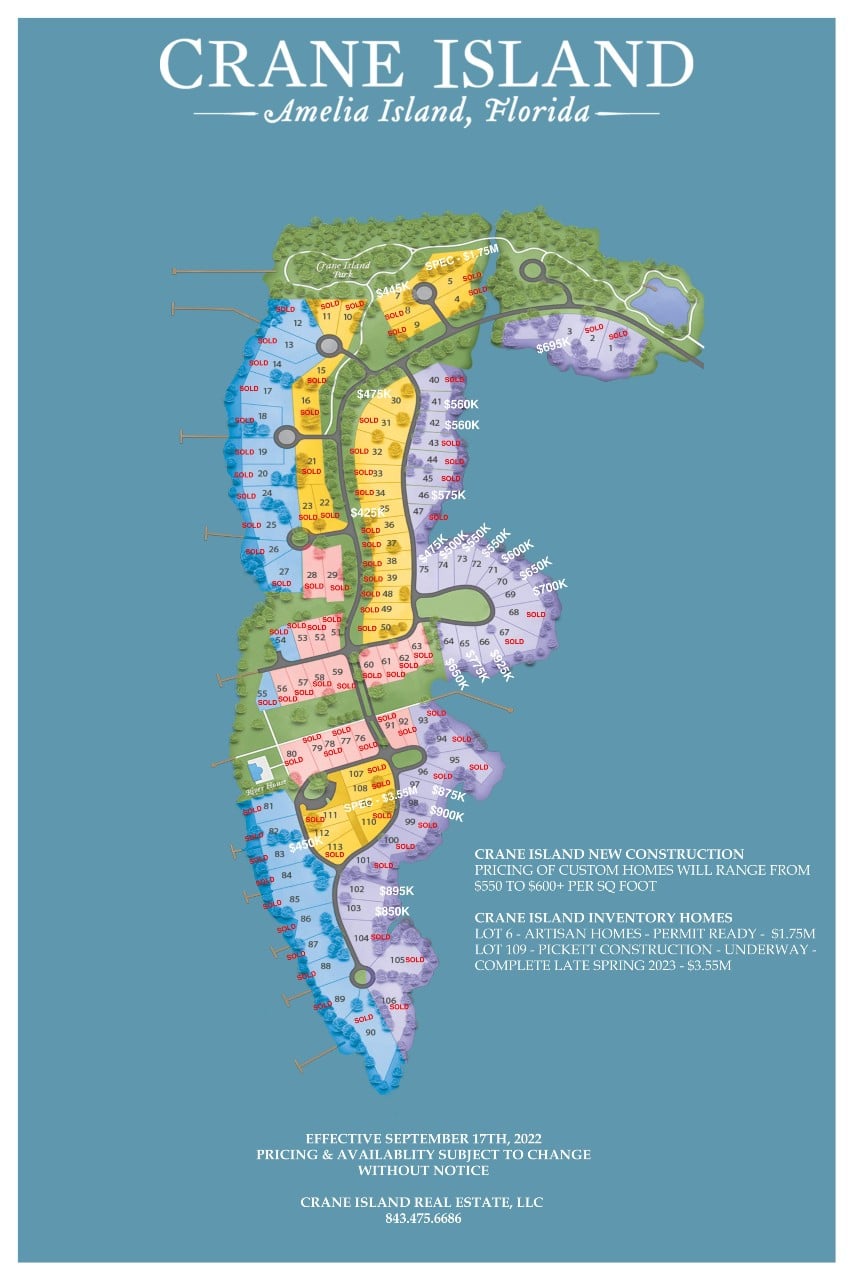 Percent Of Community Sold

80%

80%
Average Residential price
$2,307,143
Based on 7 Residential listings.
Priced from $1,550,000 to $3,550,000.
Luxury Homes
7
Homes listed over $1M
New in the last 30 days
1
+14% over prev 30 days
Average Land price
$620,667
Based on 15 Land listings.
Priced from $425,000 to $930,000.
Luxury Homes
0
Homes listed over $1M
New in the last 30 days
3
+20% over prev 30 days
SOLD & PENDING PROPERTIES
SIGN UP TO STAY CONNECTED